---
If you're looking for great iPhones for cheap, the iPhone 8 and iPhone XR are great low-priced options. Unless you're well-versed in iPhone models, you're probably not sure what the major differences are and which one is better (whether that's based on hardware or price).
In this post, we'll be taking a look at the iPhone 8 vs XR, comparing their hardware and features, so you can better decide which model fits your needs. Should you save a few bucks and go with the iPhone 8? Or is it worth spending a little more and picking up the more advanced iPhone XR? Let's find out.
iPhone 8 vs XR: Hardware specs
| | iPhone 8 (2017) | iPhone XR (2018) |
| --- | --- | --- |
| Display | 4.7-inch Retina HD LCD (True Tone) | 6.1-inch Liquid Retina HD (True Tone) |
| Processor | A11 Bionic Chip with Neural Engine | A12 Bionic with 2nd Gen Neural Engine |
| RAM | 2GB | 3GB |
| Storage | 64GB / 256GB | 64GB / 128GB |
| Battery | 1,821mAh | 2,942mAh |
| Water Resistance | IP67 | IP67 |
| Security | Touch ID (fingerprint) | Face ID (face unlock) |
| Connectivity | 4G LTE | 4G LTE |
iPhone 8 vs XR: Size and design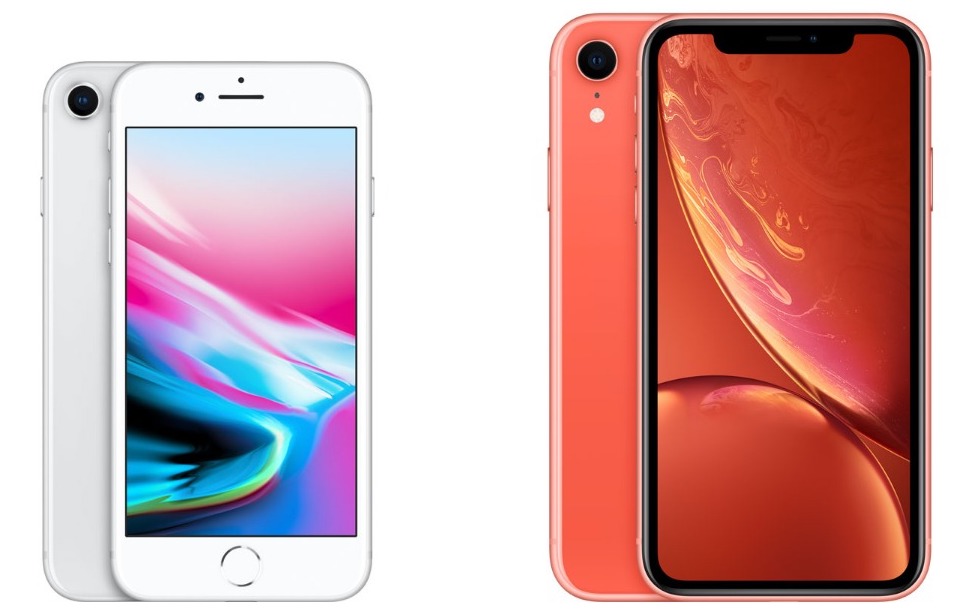 The iPhone 8 was first introduced in 2017 alongside the larger 8 Plus and dramatically redesigned iPhone 10. The smallest of the bunch, the iPhone 8 keeps with the classic iPhone design, but manages to offer a few upgrades over the previous 7. For instance, there's now an all-glass back which allows for wireless charging, louder speakers, and 20W fast charging.
In 2018, Apple unveiled the iPhone XR, the most affordable model in their 2018 lineup that included the iPhone XS and XS Max. With only a few compromises in terms of hardware, the iPhone XR managed to hit that sweet spot when it came to size, features, and most importantly — price. Needless to say, the iPhone XR was a big hit with users, and even in 2021, is one of the most popular iPhones sold on Swappa.
From the front, the iPhone 8 and XR are world's apart, but share a similar overall aesthetic. The iPhone 8 has the same 4.7-inch sized screen and home button that we've seen since the iPhone 6, only the back is completely made of glass to allow for wireless charging.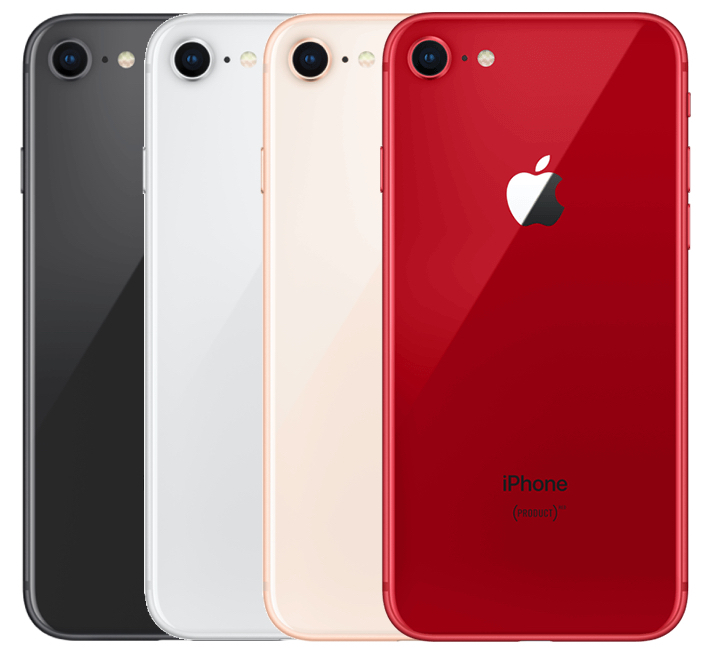 The iPhone 8 measures in at 138.4 x 67.3 x 7.3mm, which is almost identical to the previous year's iPhone 7 (which was also nearly identical to the iPhone 6S and iPhone 6 before it). The phone is small, pocketable, easy to use with one hand, and comes in silver, gray, and gold, and special edition Product RED.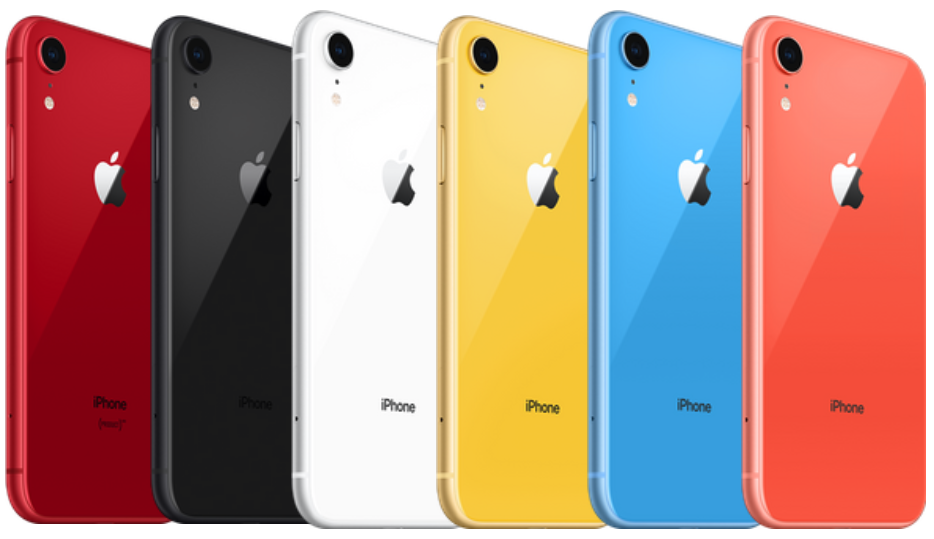 Meanwhile, the XR features Apple's newer all-screen design which removed the home button (and thick black bezels), instead replacing it with Face ID and a large 6.1-inch display. The iPhone XR size measures in at 150.9 x 75.7 x 8.3mm, and the phone comes in bright bold colors like white, black, yellow, red, blue, and coral.
You'll find they do share some features like water resistance, fast charging, wireless charging, and both are still supported by Apple and run the latest versions of iOS.
Probably goes without saying at this point, but neither have a headphone jack, so you'll have to stick to using a dongle or wireless headphones.
iPhone 8 vs XR: Performance
The iPhone 8 and XR are separated by a full year, so it's no surprise that the XR has the performance advantage here. But that doesn't mean the iPhone 8 isn't capable on its own.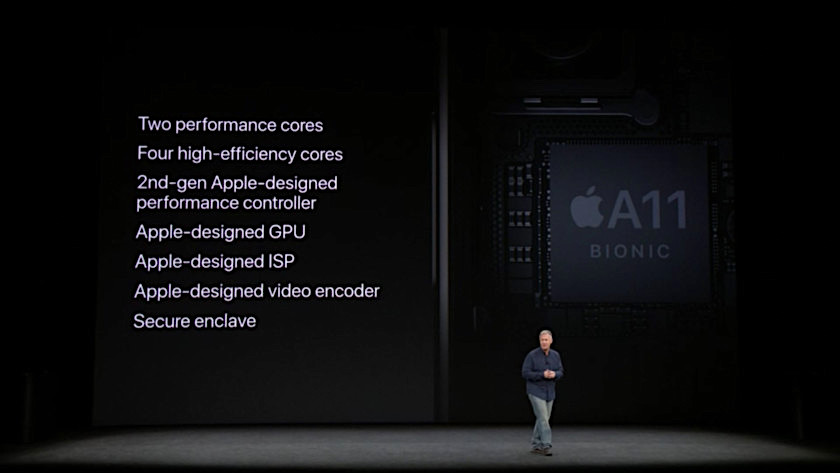 The iPhone 8 features a 6-core A11 Bionic chip with Neural Engine. It's an improvement over the previous iPhone 7's A10, with the A11 featuring 2 high-performance cores that are 25% faster, and 4 efficiency cores that are 70% faster.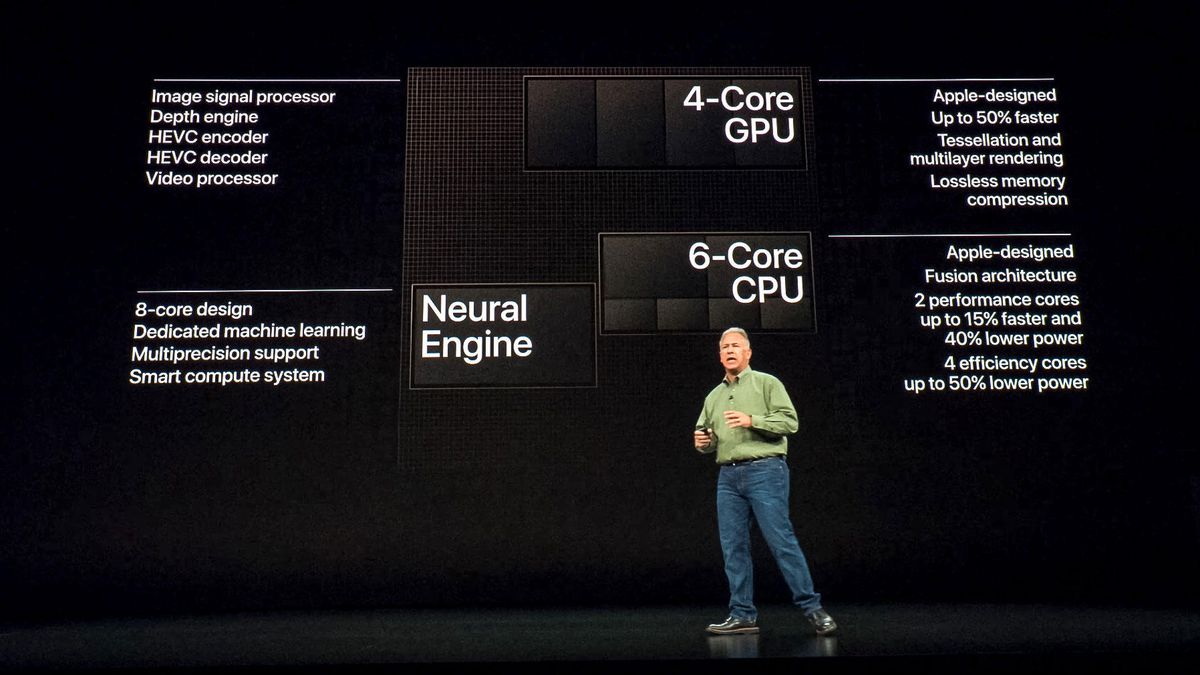 The iPhone XR ups the ante with a newer A12 Bionic chip with second-generation Neural Engine that takes energy efficiency to a new level. The A12 uses 50% less power than the iPhone 8's A11, which results in dramatically longer battery life (easily one of the iPhone XR's best features).
It's worth noting that the iPhone XR also has 3GB of RAM, which is more than the iPhone 8's somewhat low 2GB of RAM. It's not a spec most people pay attention to, but the extra RAM really helps with multitasking and prevents apps from closing prematurely.
iPhone 8 vs XR: Camera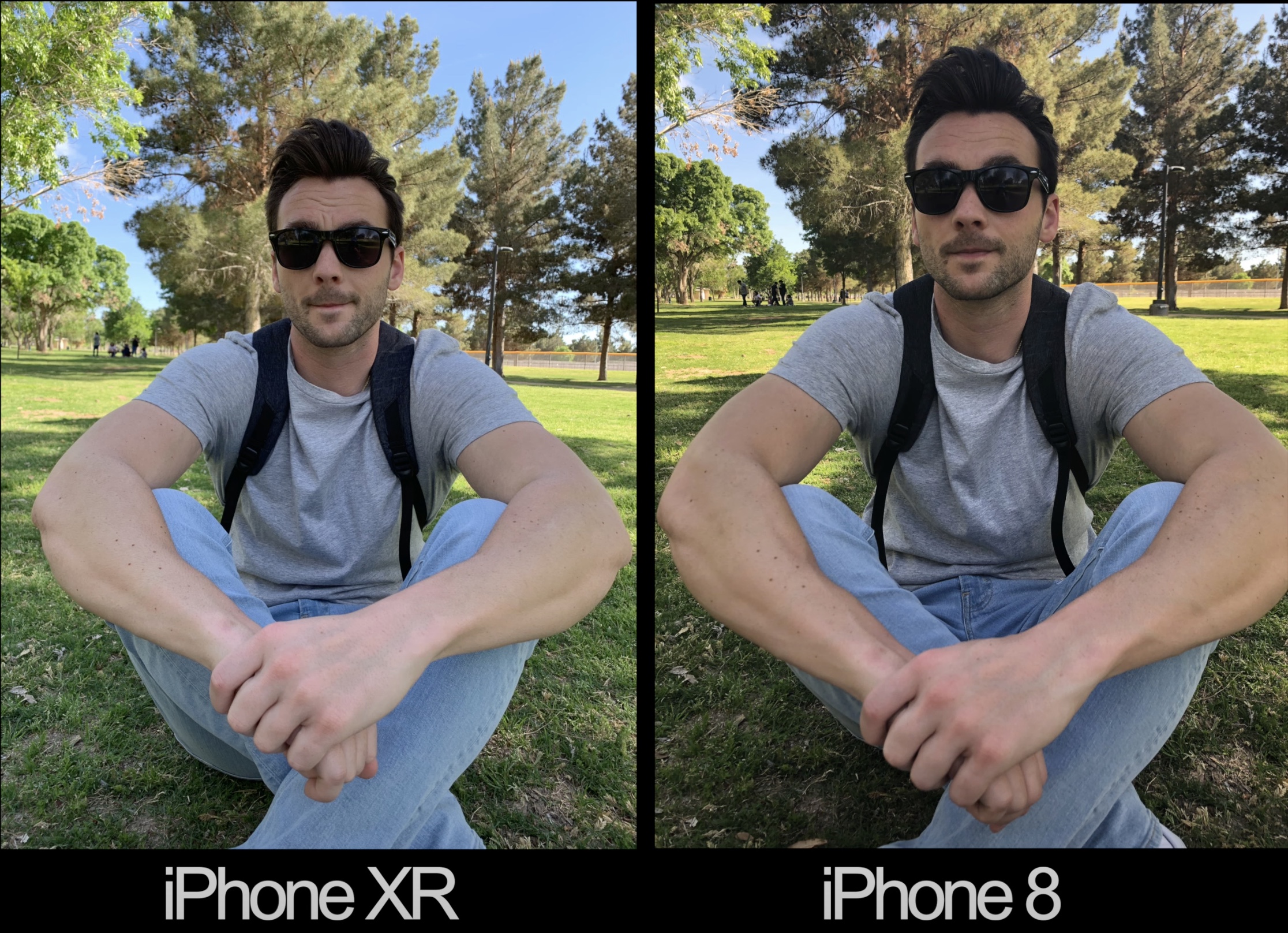 The camera is where you'll find the biggest changes, not because of drastically different camera hardware (both devices feature a single 12MP camera lens on the back), but because of the more advanced A12 and new software tricks on the iPhone XR.
Don't get it twisted. The iPhone 8 takes great photos in daylight, and they look even nicer than the previous iPhone 7. Unfortunately, there's no Portrait mode, and quality really drops off in anything but the most perfect lighting conditions.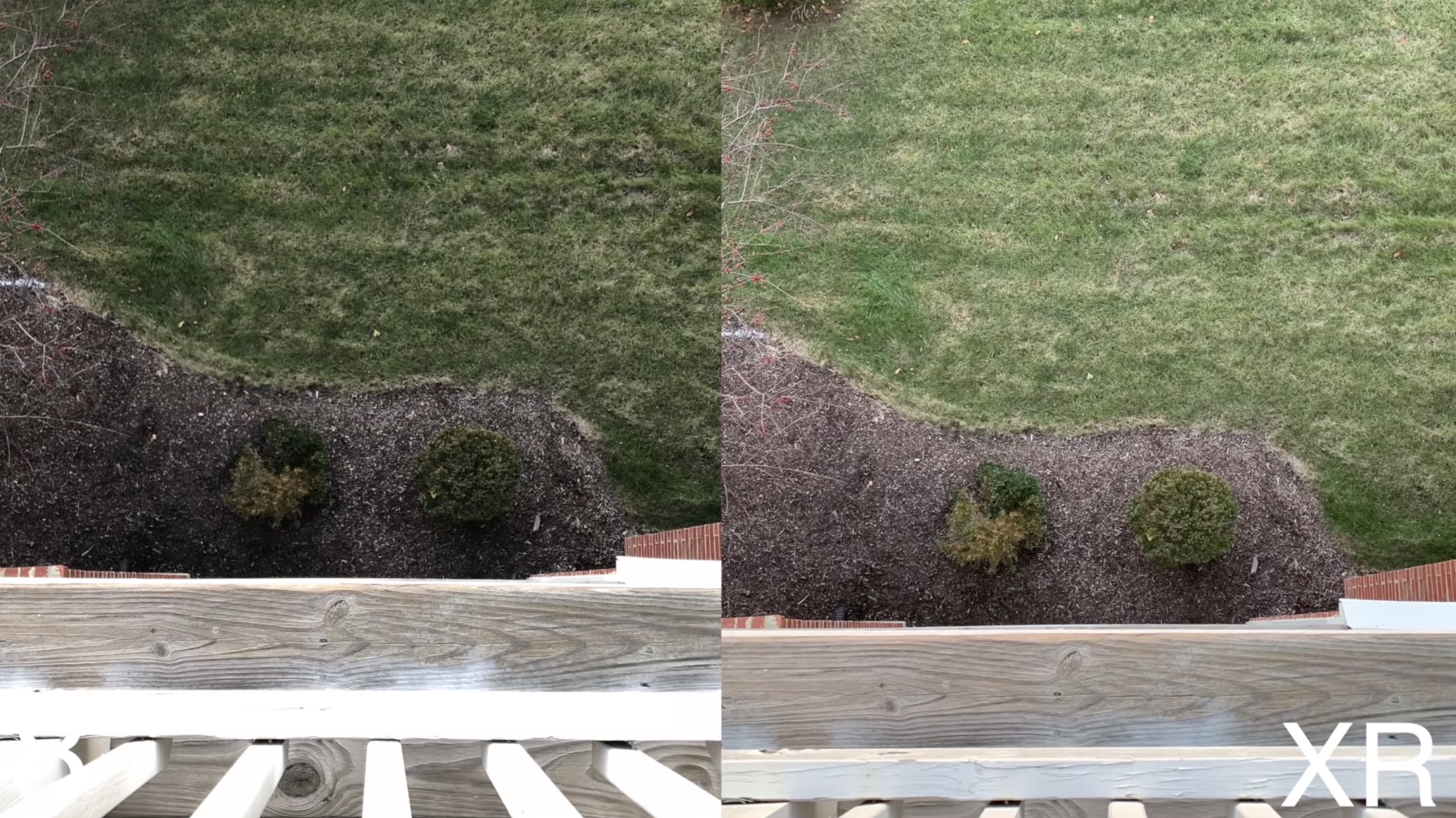 Image credit: YouTube
Meanwhile, the iPhone XR makes use of Apple's Smart HDR for improved dynamic range in photos and video. Unlike the iPhone 8 — which uses a much slower technology to capture HDR shots — Smart HDR photos are captured instantly. Basically, Smart HDR goes to work as soon as you open the camera app, combining several photos the moment you tap the shutter button. In the sample image above, you'll notice brighter, sharper, and more colorful images overall, with better dynamic range (just look at that fence railing).
Oh, and let's not forget that, despite only having a single camera lens, the iPhone XR also has Portrait mode, for professional looking photos with a virtual shallow depth of field (blurred background) that everyone seems to enjoy.
If a phone's camera is a big factor in your phone purchases, you'll definitely want to consider going with the iPhone XR for the improved photo and video quality alone.
iPhone 8 vs XR: Battery life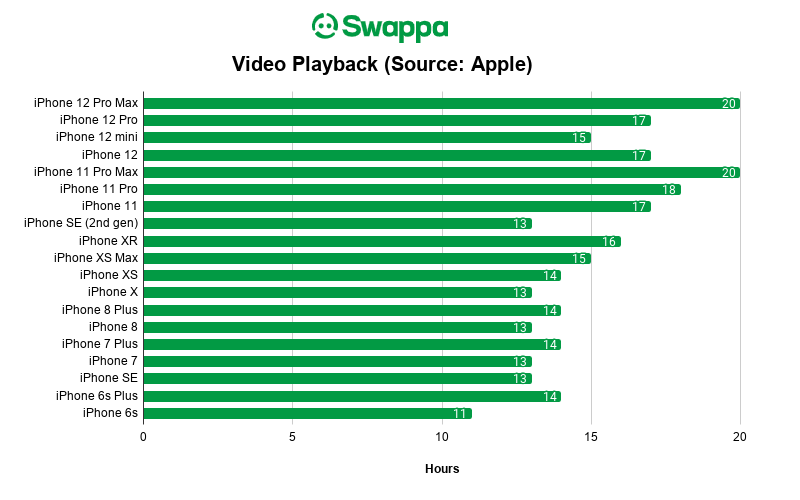 When it comes to battery life, the iPhone 8 has a pretty good 13-hour video playback rating. It's on par with the previous iPhone 7, so there's not much of an upgrade there, but it does have great standby battery life.
The iPhone XR on the other hand is a huge leap forward for battery life on the iPhone — the best of its generation — with an extremely impressive 16-hour video playback rating. Keep in mind that's 16 hours of pure screen-on time while playing back a video, which means you can expect much longer battery life with normal mixed usage.
If battery life is something that's important to you, the iPhone XR takes the cake here. And not only does the iPhone XR give you all-day battery life, but you can also juice up quickly using a 20W fast charging adapter that gives you a 50% charge in only 30 minutes.
iPhone 8 vs XR: Price
If you're shopping for a brand new iPhone 8, you'll have a hard time finding one. That's because the iPhone 8 was discontinued back in 2020 with the release of the iPhone SE 2nd Gen. On Swappa, iPhone 8 prices start at $154 and vary depending on carrier, color, or condition.
The iPhone XR, on the other hand, is still available from Apple. But as one of the oldest phone's in Apple's lineup, the iPhone XR will likely be phased out when newer models drop this year. Don't worry — you can still find gently used models on Swappa and at a fraction of Apple's retail price. iPhone XR prices start at $255 on Swappa and vary according to carrier, color, and condition.
So which model should you buy?
Get the iPhone 8 if you're you're looking for a small iPhone, with a classic design, and extremely affordable price. The iPhone 8 is one of the best cheap iPhones you can buy and a tremendous value on Swappa.
Of course, there's no question the iPhone XR is better than the iPhone 8 in almost every area. In other words, get the iPhone XR if you're willing to spend an extra $130 more, and you want a newer iPhone design, huge screen, Face ID, great battery life, and faster all-around performance.
For more information on the iPhone 8 and XR, including roundups, pricing data, and more, check out the full guides on Swappa.com/guide. For those who already own the iPhone 8, you can see how it compares to newer models using our handy iPhone 8 Upgrade Guide.
♻️📱💻📷🎮
No matter which model you choose, Swappa is the safest marketplace to buy gently used tech. On Swappa, we have real people approve listings before they go live in our marketplace, allowing you to buy with confidence. So don't waste any more time. Click the button below and start shopping safer and smarter today.
---
Snag the best deals on used iPhones wherever you go. Download the Swappa App today!

---