---
The iPhone SE 2020 (also known as iPhone SE 2 and iPhone SE 2nd Gen) is one of the most affordable iPhones available — and one of the best values in mobile. Priced at $399 MSRP, the iPhone SE 2020 is the lowest priced iPhone you can buy from Apple, but you can find an even better deal on Swappa with prices starting at as low as $209.
Released in April 2020 (a full 7 months after the iPhone 11 family), the iPhone SE is essentially a souped up version of the iPhone 8 that received new life thanks to newly updated internal hardware. So how is the iPhone SE 2020 different from the iPhone 8? When compared against the iPhone 8, the iPhone SE (2020) features a newer, same A13 Bionic processor as the iPhone 11 family, more RAM, and an improved camera thanks to Apple's Smart HDR technology. In many ways, the iPhone SE 2nd Gen can be seen as an iPhone 8S or even iPhone 9 considering the all the performance improvements.
While you could always buy a full priced iPhone SE 2020 at Apple, you can save a lot more by shopping for a gently used model on Swappa. Check out the table below for current pricing on a used iPhone SE 2020 in various storage and carrier configurations.
iPhone SE (2020) price on Swappa
Right now, the average iPhone SE 2020 price (64GB) is $261 on Swappa. If you need more storage, the iPhone SE 2nd Gen 128GB averages $323, while the 256GB model is $399. Keep in mind these are average prices based on all available Swappa listings, which means it's easy to find cheaper iPhone SE 2nd Gen models on Swappa depending on your choice of storage size, carrier, and device condition. If you're looking to save the most money, try going with a well-loved iPhone SE (2020) in fair condition if you don't mind a few cosmetic flaws.
Is the iPhone SE 2020 worth it in 2021?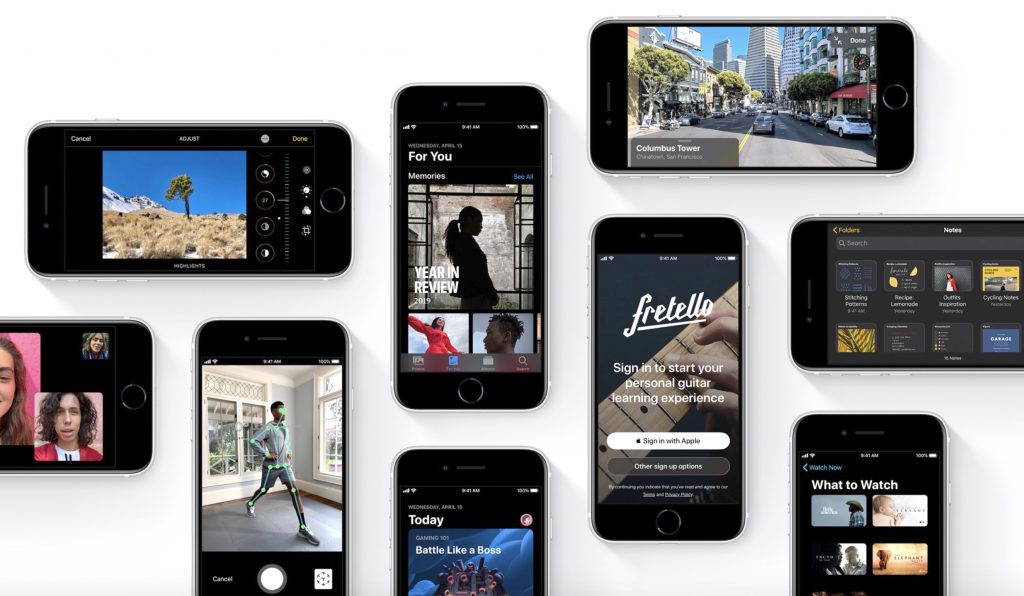 Yes, the iPhone SE 2020 is definitely worth buying in 2021. The iPhone SE 2nd Gen has plenty going for it. And even though it may look a bit dated next to newer iPhones with more modern designs and flashy features, the iPhone SE (2020)'s low entry price is still attractive for new smartphone users, or anyone who doesn't need all the latest bells and whistles.
With up-to-date software support and a superfast processor, the iPhone SE 2020 nails the basics with ease — FaceTime, iMessage, Portrait mode, Apple Pay, wireless charging, and great battery life. Here's just a few of the top features you'll find on the iPhone SE 2020.
Best iPhone SE (2020) features
4.7-inch Retina HD screen (1334 x 750)
True Tone display
A13 Bionic chip
3GB RAM
Portrait mode (front and rear camera)
Next-generation Smart HDR
Fingerprint sensor home button
Stereo speakers
Great battery life (13-hour video playback rating)
Wireless charging
IP67 water resistance
Fast charging (20W adapter or higher required)
Dual SIM (nano + eSIM)
Ready to buy a cheap iPhone SE 2nd Gen? Swappa has the best prices on the iPhone SE 2020 and with the recent release of the iPhone 12, used prices are the lowest they've ever been. You can find just about every storage size and color option available, so don't waste any more time and start shopping for a cheap iPhone SE (2020) on Swappa today.