---
There are few things worse than finding you're overpaying for wireless service, especially when not everyone has — or even needs — an overcomplicated smartphone with the latest bells and whistles.
The first place most people look when shopping for a basic wireless plan or flip phones is major carriers like AT&T, Verizon, or T-Mobile. Not too many people know that smaller carriers like Community Phone — known as MVNOs — can be a much more affordable option, especially if you're working on a tighter budget and/or don't require huge pools of data.
Whether it's newish tech or affordable wireless service, Swappa is always looking for new ways to better serve our community and help save you money. This is a big reason why we're teaming up with our friends at Community Phone for an exciting new offer.
What is Community Phone?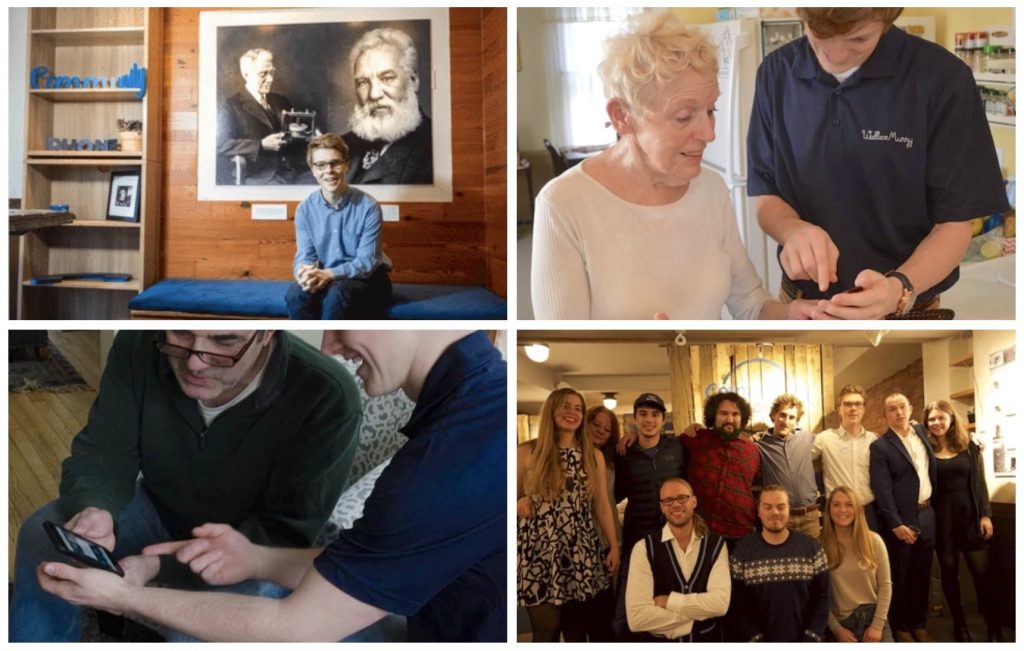 Community Phone is a people-first "friendly phone company" offering affordable phone service, both cellular and landlines, as well as cheap flip phones and $4 accessories. This aligns perfectly with Swappa's own ethos — providing consumers with better ways to save money — whether you need a top-of-the-line phone, or just the basics.
The idea behind Community Phone came about when CEO and Founder James Graham discovered bigger name wireless carriers sometimes overlooked older, or less tech-savvy customers. In this case it was Graham's own grandmother who walked into a carrier store for help with her email, only to walk out with a $1,000 smartphone that she couldn't really afford and was overkill when it came to her needs.
In addition to opening a retail store in Cambridge, Massachusetts — where Community Phone provides one-on-one support with customers often times receiving a smartphone for the first-time — they've also expanded into helping Special Needs Trusts with phone hardware and service for their beneficiaries. With nationwide coverage (operating on some of the largest networks in the US), Community Phone is everywhere you are, including international services.
With the vast majority of Swappa users buying smartphones, we felt there was still an opportunity to provide our users, or their loved ones, with the ability to shop for a basic flip phone or wireless service. Community Phone has already made a name for themselves in this space with hyper-focused customer service that guides you every step of the way.
Where can I buy a cheap flip phone plan?

There are still plenty of people out there who want to know where they can buy a flip phone with reliable service. The Swappa marketplace is great for finding the best deals on cheap smartphones, but it can be tough for non-techies or anyone else in need of a cheap flip phone. This is why Swappa and Community Phone are teaming up to better serve customers from all walks of life.
Not everyone needs a smartphone that's connected to the internet 24/7, which is why Community Phone's "Back to Basics" plan could be the perfect match. The plan offers unlimited talk and text for $20, with a choice between two reliable flip phones and a 30-day money-back guarantee.
How much do flip phones cost?
Flip phone options include the CoolPad Snap, or the Alcatel Go Flip, which offer basic phone features like a physical keys for texting for $69 + taxes/fees. Best of all, they're incredible easy to use and even feature 2MP camera for snapping photos when you need it. These aren't the latest Samsung Galaxy or iPhones, but for some people, that's more than enough and if one day you decide to upgrade to something with more features, Swappa's got you covered there too with cheap phones under $200.
Once again, Swappa is making it easier than ever for people to find affordable devices and wireless services, without all the hassle. So don't waste any more time. If you're looking for basic cell phone and affordable, you'll find Community Phone's latest offer below. And when it comes time to upgrade your flip phone to something more advanced, Swappa's got your back there too.