---
Shipping is a vital part of almost any business, and for the hundreds of sellers making money on Swappa every single day, the Swappa marketplace is no different. When it comes to reliable shipping, more than 87% of Swappa sellers choose USPS to deliver their important packages, something we covered in a previous blog post.
Like countless other businesses and industries affected by COVID-19, the US Postal Service has faced its own share of setbacks. Because of this, buyers or sellers on Swappa may have noticed slowdowns when it comes to shipping/receiving their packages. Considering Swappa sellers overwhelmingly choose USPS for their shipping needs, these delays aren't just unsurprising, they're expected given the current crisis and political climate.
That's why Swappa is strongly urging sellers to make greater efforts to keep open lines of communication with buyers once an item has been sold. Whether that's asking the buyer to choose the carrier they'd like to handle their package, or simply following up with tracking information and/or proof of shipping (photo of the receipt for instance) to help give buyers that added peace of mind.
It's also important sellers of all shapes and sizes know what options are available when it comes time to ship a phone. Whether you're a Swappa seller or anyone else looking to ship a phone across the country, here are just a few things to consider before shipping a phone during these unprecedented times.
Can you mail a cell phone?
With all the regulations surrounding lithium batteries — a component found inside every cell phone on the market — it's hard to stay up to date with requirements that can change at any time.
First things first: can you mail a cell phone? The answer is yes, you can mail a cell phone anywhere in the US (domestically). Where things get a little muddier is when shipping internationally, so you'll want to check with local regulations before shipping your phone to another country.
How to ship your cell phone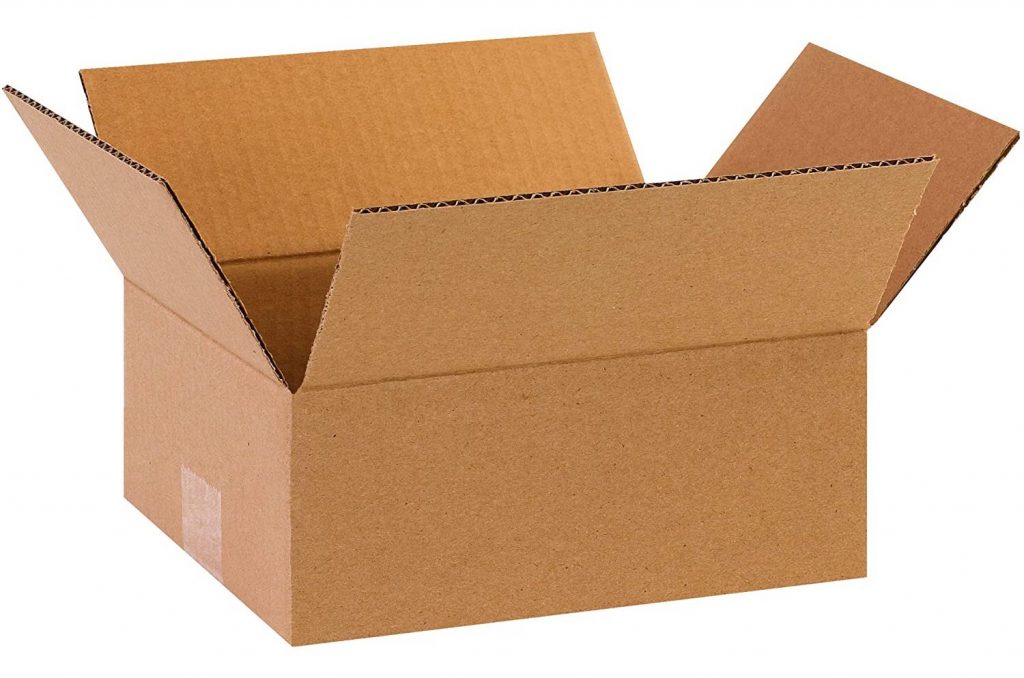 Phone sizes vary depending on the make and model, but the sizes of the retail box are roughly the same for the most part. The biggest difference you'll find is in the shape of each phone's retail box, which is why you'll need a box with plenty of room on all sides to stuff pack for safe delivery. Here's everything you'll need to get your cell phone ready for shipping:
10x8x4 cardboard box (roughly the size of a shoe box)
Packing paper, newspaper, or bubble wrap
Packaging tape or duct tape
How to pack phone for shipping
Simply place your cell phone box in the middle of the cardboard box, ensuring there's plenty of crumpled packing paper along each side to prevent too much shifting during transport.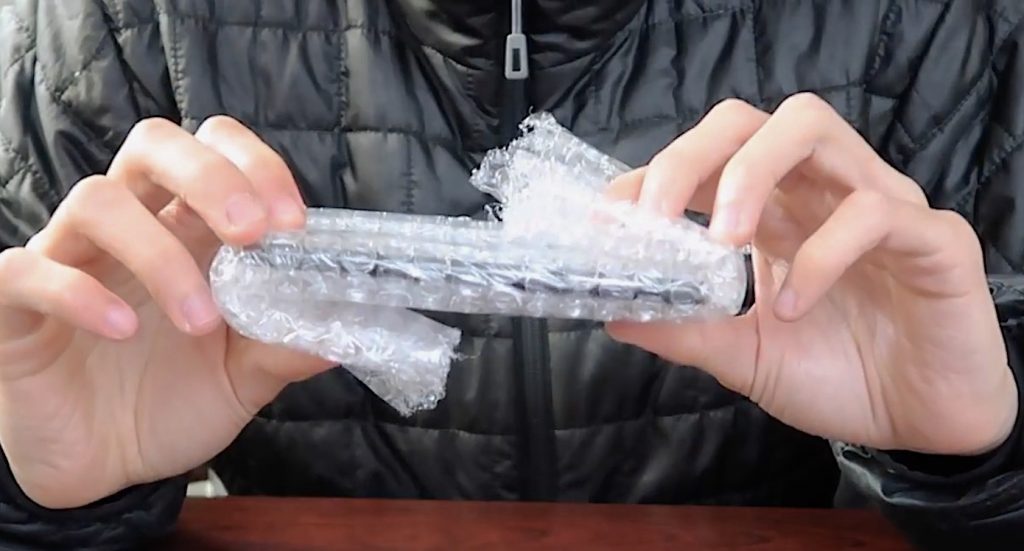 If you're concerned with protection, definitely go with bubble wrap, especially if you're shipping the phone without the original retail box. When using bubble wrap, simply wrap the phone box from top to bottom, and side to side.
Place inside the shipping box and surround with tightly crumpled paper to keep everything stable during the long trip to its new home.
How much does it cost to ship a phone?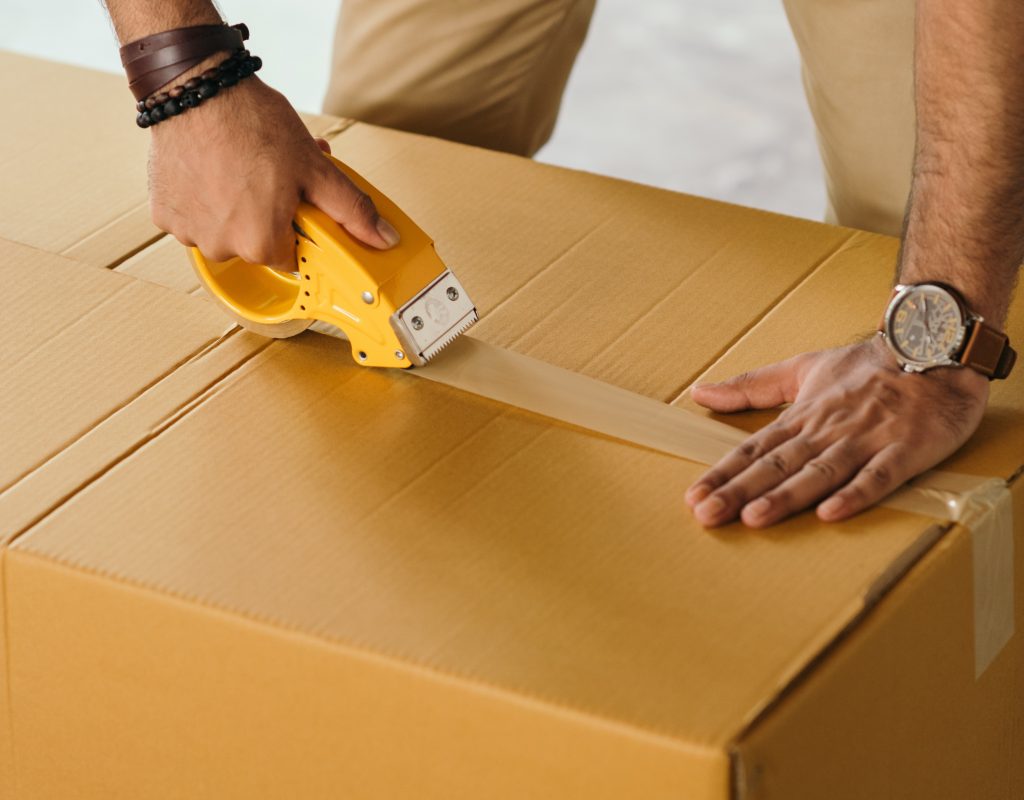 Shipping a cell phone across the country varies depending on the carrier, weight of the item, and whether you're using your own shipping materials. Best case scenario, the cheapest prices for shipping a phone in the US will cost you around $14 with USPS, $13 with UPS, $16 with FedEx.
Full service shipping locations like the UPS Store or FedEx Ship Centers can help you safely pack your phone by providing all the shipping materials for an extra fee. It's more expensive than packing an item yourself, so expect to pay a hefty premium when all's said and done.
For more detailed pricing, keep reading to find out everything you need to know on shipping your cell phone safely and affordably using USPS, UPS, or FedEx.
How much to ship a phone using USPS?
| USPS Shipping | Box size | Price |
| --- | --- | --- |
| iPhone XS | 10x8x4 | $14.20 |
| iPhone XS Max | 10x8x4 | $14.20 |
| iPhone 11 Pro | 10x8x4 | $14.20 |
| iPhone 11 Pro Max | 10x8x4 | $14.20 |
| Google Pixel 3 | 10x8x4 | $14.20 |
| Samsung Galaxy S10 | 10x8x4 | $14.20 |
| USPS Flat Rate Shipping | Box size | Price |
| --- | --- | --- |
| Small Flat Rate Box | 9x6x2 | $7.50 |
| Medium Flat Rate Box | 14x12x4 | $12.80 |
| Large Flat Rate Box | 13x13x6 | $17.60 |
No matter where you live in the US, there's a good chance your local post office isn't too far away. Mailing a cell phone through USPS is easy, and the Post Office offers a few different options when sending a package through the mail. The easiest is by using a handy USPS Flat Rate box. These are boxes you can ship for a flat rate based on the box size, allowing you to cram just about anything you like inside (up to 70lbs), regardless of weight.
How much to ship a phone with UPS
| UPS Ground Shipping | Box size | Price |
| --- | --- | --- |
| iPhone XS | 10x8x4 | $13.61 |
| iPhone XS Max | 10x8x4 | $13.61 |
| iPhone 11 Pro | 10x8x4 | $13.61 |
| iPhone 11 Pro Max | 10x8x4 | $13.61 |
| Google Pixel 3 | 10x8x4 | $13.61 |
| Samsung Galaxy S10 | 10x8x4 | $13.61 |
How much to ship a phone with FedEx
| FedEx Home Delivery | Box size | Price |
| --- | --- | --- |
| iPhone XS | 10x8x4 | $15.95 |
| iPhone XS Max | 10x8x4 | $15.95 |
| iPhone 11 Pro | 10x8x4 | $15.95 |
| iPhone 11 Pro Max | 10x8x4 | $15.95 |
| Google Pixel 3 | 10x8x4 | $15.95 |
| Samsung Galaxy S10 | 10x8x4 | $15.95 |
♻️📱💻📷🎮
All-in-all, the cheapest way to ship smaller packages around the US is by USPS Priority Mail. In most cases, USPS will be a few dollars cheaper than UPS, FedEx, and the like. The exception to this would be larger, heavier packages — like gaming consoles — where UPS and FedEx will often times be the cheaper option.
It's also worth noting that UPS and FedEx tend to be more reliable than USPS with fewer complaints or bad experiences (slow delivery, lost packages, missed scans, etc.). Of course, that comes with a slightly increased shipping cost, so it's up to you to weigh your options. Although slower, UPS Ground and FedEx Home Delivery can be cheaper than USPS in some cases, but ground shipping times can be almost twice as long when compared to USPS Priority Mail.
Hopefully this post was helpful for anyone looking to ship their cell phone quickly, safely, and affordably. When in doubt, shop around using the linked rate calculators above to ensure you're always paying the lowest rate to ship your phone in the shortest time possible. Your buyers will thank you.