---
Shipping is a vital part of buying and selling on Swappa, so it is important for sellers to know what options are available when it comes time to ship a phone. Nearly 90% of Swappa sellers choose USPS to deliver their packages – but USPS is only one option. Whether you're a Swappa seller or anyone else looking to ship a phone, here are a few things to consider before you ship.
What you need to ship your phone
You need just a few items to safely ship your phone. Fortunately, these items can be found just about anywhere. You'll need to gather the following items:
Sturdy shipping box
Packing tape
Packing material (bubble wrap or packing paper)
If you regularly sell items online, you may already have these items sitting around. But if this is more of a one-time shipment, gathering these supplies may seem a bit overwhelming, or like they're going to be an added (and unwelcomed) expense.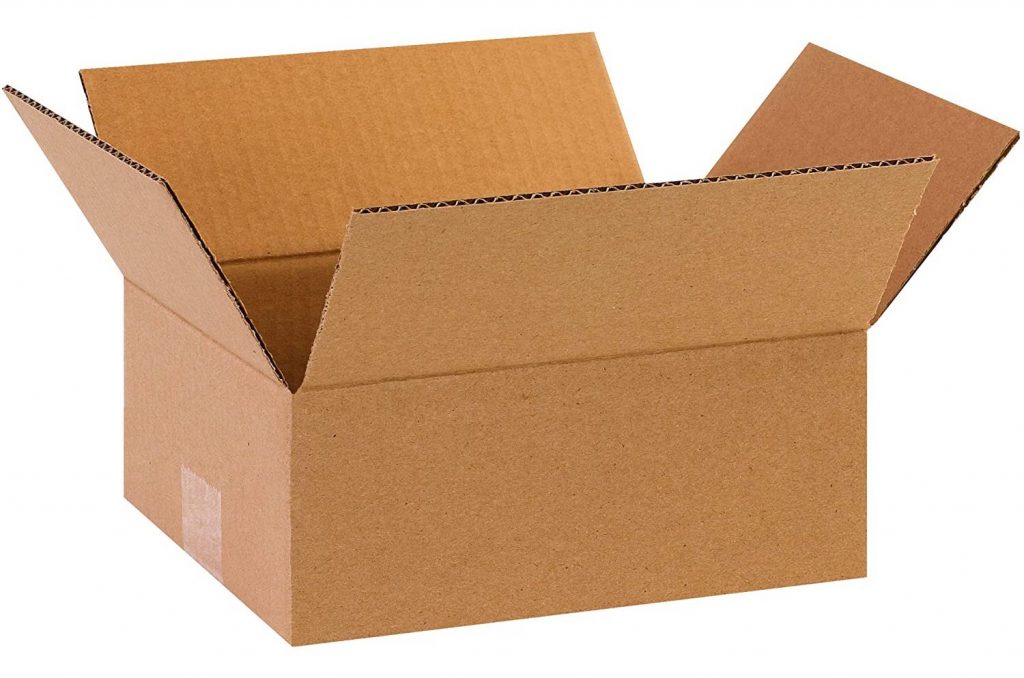 The shipping box is key, and it should be sturdy enough to protect the phone during shipping — but you don't necessarily need to buy a shipping box or other materials. With as much stuff as people get delivered these days, there is a good chance that you have a suitable box and some packing materials sitting around your home or office.
You can also swap the bubble wrap or packing paper for other suitable packing materials, such as newspaper, which can often be found for free or at a low cost. You may also have some packing materials from a delivery you received.
What are the phone box dimensions?
The dimensions of your shipping box are important. You want to make sure the box is big enough to fit the phone (and any accessories) and still have enough space for a layer or two of packing material all around. That said, you also don't want the box too big because shipping providers often charge by the size and weight of the box, and the bigger the box, the more shipping can cost.
How much does it cost to ship a phone?
The cost to ship a phone varies depending on the shipping carrier you use, and the size and weight of the package. The cost will also vary based on whether you're using your own shipping materials, or using a packing service, such as what is offered at FedEx and UPS.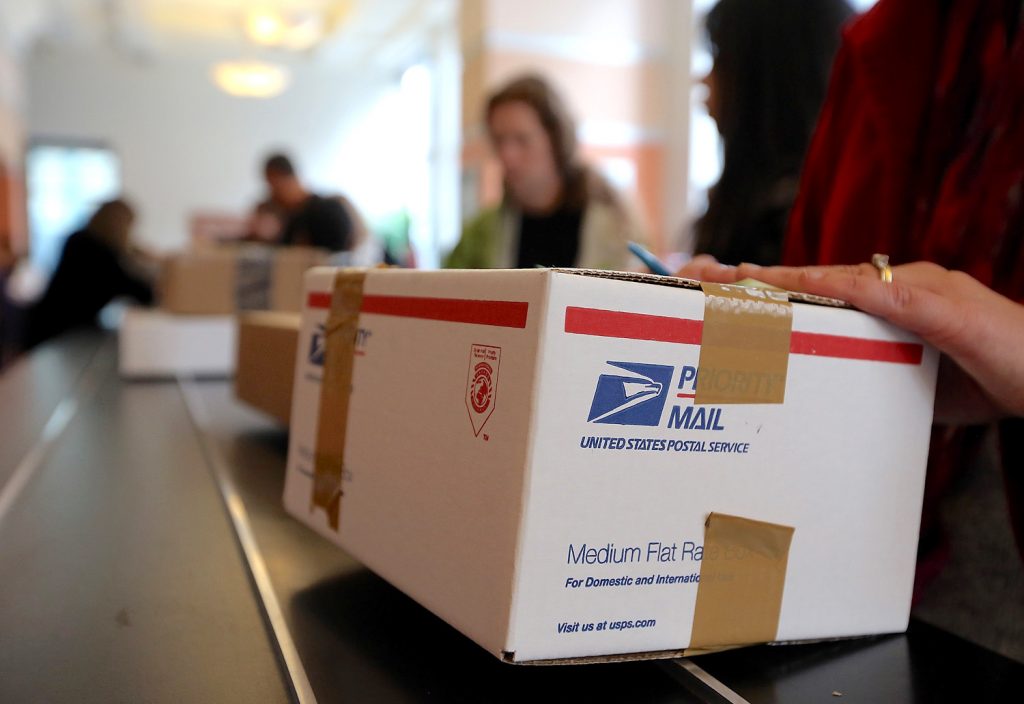 Cost to ship a phone with USPS
If you are shipping a phone with USPS, you should use a Small or Medium-sized box. The Small box is the perfect size for most phones. Alternatively, the Medium box is great if you are planning to ship the phone in its original retail box.
Cost to ship a phone with FedEx
FedEx offers a flat-rate shipping option, which is called FedEx One Rate. This shipping option can be arranged online on the FedEx website, or by visiting a local FedEx retail location. The main perk of visiting a retail location is being able to get a free box.
If you're just shipping a phone, the FedEx Small Box will likely be the best option. Or, if you are shipping the phone with any accessories or with the original retail box, the FedEx Medium Box or Large Box should be considered. The price and sizes for each of these three options are as follows:
FedEx One Rate Shipping
Box Sizes
Price (as of Dec 8, 2021)
FedEx Small Box
10 ⅞" x 1 ½" x 12 ⅜"
8 ¾" x 2 ⅝" x 11 ¼"
From $9.95
FedEx Medium Box
11 ½" x 2 ⅜" x 13 ¼"
8 ¾" x 4 ⅜" x 11 ¼"
From $12.95
FedEx Large Box
12 ⅜" x 3″ x 17 ½"
8 ¾" x 7 ¾" x 11 ¼"
From $20.00
FedEx One Rate prices vary by package size, destination (distance), and delivery speed. Quite often, the FedEx One Rate pricing will be especially beneficial for shorter distances. The FedEx One Rate shipments also include $100 worth of insurance, and additional insurance can be added, so the full value of the shipment is covered.
You can purchase a box and packing materials from your local FedEx retail location, and FedEx also offers pack and ship services at over 2,000 locations, just in case you are worried about your packing skills and want some added assurance the phone will be safe and secure in its travels.
Cost to ship a phone with UPS
UPS also offers a flat rate shipping option, called UPS Simple Rate. The UPS Simple Rate service allows you to choose between five flat packaging rates and between four shipping speeds.
Speeds include next-day, second-day, within three business days, or within five days, and they all include $100 worth of declared value insurance. As with USPS and FedEx, additional insurance can be added to cover the full value of your shipment.
You can use your own box, or grab a UPS-branded Simple Rate box from a UPS retail location. A small-sized box is likely the best option, but medium or large-sized can be considered if you are including accessories or the phone's original retail box. The sizes and prices for the different boxes are as follows:
UPS Simple Rate Shipping
Box Sizes (common sizes)
Price (as of Dec 7, 2021)
Small
6″ x 6″ x 6″
8″ x 6″ x 5″
12″ x 9″ x 2″
From $11.50
Medium
8″ x 8″ x 8″
12″ x 9″ x 6″
13″ x 11″ x 2″
From $13.90
Large
10″ x 10″ x 10″
12″ x 12″ x 7″
15″ x 11″ x 6″
From $18.40
Get more cash for your phone by selling it on Swappa
If you're currently doing shipping research in preparation to sell your phone — let us suggest you list your phone for sale on Swappa. It is quick and easy to get your phone listed for sale in the Swappa Marketplace, and Swappa is also the safest marketplace for used tech. You'll also get more money because Swappa's fees are fair.
You can get started with your listing by tapping the green button below, or reach out to our support team if you have any questions about getting started selling.
---
FAQ:
Can I ship a phone with a battery?
Yes, you can mail a cell phone anywhere in the US (domestically). Where things get a little muddier is when shipping internationally, so you'll want to check with local regulations before attempting to ship your phone to another country.
Should I add insurance?
Yes, insurance should be added. In fact, proper insurance that covers the full value of the package is required when shipping on Swappa.
What if I have other questions about shipping?
You can review all of Swappa's shipping policies in our FAQ.