---
When it comes to 5G, Verizon isn't wasting any time. The second largest carrier in the US has been aggressively rolling out their next generation 5G network in more places across the US, so it's just a matter of time before Verizon 5G shows up in your city or town. In other words – you'll want to be ready when Verizon 5G is finally available in your area and part of that comes with having a 5G compatible phone.
---
What is Verizon 5G?
Verizon Wireless currently takes advantage of three different network types: 5G (low-band and Ultra Wideband), 4G LTE (Long Term Evolution), and 3G (CDMA). A simple definition of 3G, 4G, and 5G is that they refer to the "generation" of wireless technology being employed.

With 3G CDMA almost fully retired, and 4G LTE dominating most of the country (covering roughly 98% of the US), Verizon is now looking ahead to the next generation of wireless broadband: 5G low-band and Ultra Wideband.

As the name suggests, Verizon's 5G network is faster and more powerful than their previous 4G LTE network. This is because, in most cases, Verizon 5G operates at a much higher frequency than current 4G LTE. This makes it capable of delivering faster data speeds, and handle more traffic during heavily congested hours of operation or large sporting events and conventions where you have lots of people connected to the same network tower.

Early tests have shown Verizon's 5G gigabit network is already capable of delivering 1.13 Gbps data speeds, with peak speeds promised to hit 10Gbps in the future. Keep in mind this is Verizon's 5G Ultra Wideband network we're talking about here, which, due to the limitations in the technology involved, is still severely limited in range and coverage. To help combat these shortcomings, Verizon is also rolling out 5G across their low-band spectrum. While 5G low-band data speeds and latency won't be quite as dramatic as Ultra Wideband, it's still better than 4G LTE and a welcomed improvement.
Do I need a 5G phone?
Make no mistake: you will absolutely need a 5G compatible phone in order to connect to Verizon's 5G network. That means Verizon 5G will not work on the vast majority of today's 4G LTE phones, no matter how premium or high-end. This is simply because most phones lack the necessary hardware — a 5G modem — to connect to the new network.
Where is Verizon 5G available?
Verizon has been moving fast, rolling out their 5G network across the US. While their mmWave Ultra Wideband network is mostly limited to major cities, their nationwide low-band 5G is likely already available in your area. For a full list of Verizon 5G available cities and sporting arenas, check out the blog post Verizon 5G progress, availability, and updates.
---
Best Verizon 5G phones available now
As previously mentioned, in order to connect to Verizon 5G, you first need a phone that's compatible with their next gen network. Anyone looking for a comprehensive list of current Verizon 5G enabled phones, Swappa is here to help. The chart above shows the current prices — both new and used — so you can see at-a-glance current prices for Verizon 5G phones.
Best Verizon 5G phones
Verizon got off to an early start with 5G phones thanks to Motorola's Moto Z lineup, all of which feature optional attachments called "Moto Mods" that add 5G connectivity. More of a workaround than a streamlined solution, it wasn't until the Samsung Galaxy S10 5G and LG V50 ThinQ 5G that we saw the first actual Verizon 5G phones become available.
In early 2020, the Samsung Galaxy S20, S20+, and S20 Ultra gave Verizon true 5G phones, with Apple finishing the year strong with their entire iPhone 12 lineup featuring both nationwide 5G (low-band) and Ultra Wideband (mmWave).
Below you'll not only find a list of the best Verizon 5G phones currently available, but also links to their respective pages on Swappa. Although the number of listings for some newer devices isn't very high, you'll want to keep checking back as new Verizon 5G phone listings arrive in the marketplace.
Best Verizon 5G phone: iPhone 12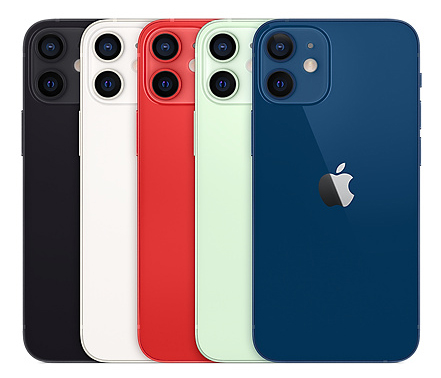 The iPhone 12 was officially released on October 23, and marks the 14th generation of Apple's illustrious iPhone line. A followup to the previous generation iPhone 11, the iPhone 12 adds a handful of upgrades, the biggest being a new design, OLED display panel, MagSafe charging, and the addition of 5G. About a month later, Apple also released the smaller, fun-sized iPhone 12 Mini, featuring all the same specs (minus screen and battery size), but in a tiny form factor.
The iPhone 12 and 12 Mini supports all flavors of 5G (low-band, mid-band, and high frequency ultra-wide band), making the phone future proof for years to come. As Verizon continues to roll out their 5G nationwide network (low band) across the US, you can rest assured that whenever Verizon 5G arrives in your city, your iPhone 12 will be ready for it.
Prices for a new iPhone 12 and 12 Mini start at $799/$699, but if you want the best deals, you'll want to wait for gently used models to start showing up on Swappa. By the time you read this, there's a good chance there will already be a few available in the marketplace, so use the widget below to find the best iPhone 12 deals.
Best premium Verizon 5G phone: iPhone 12 Pro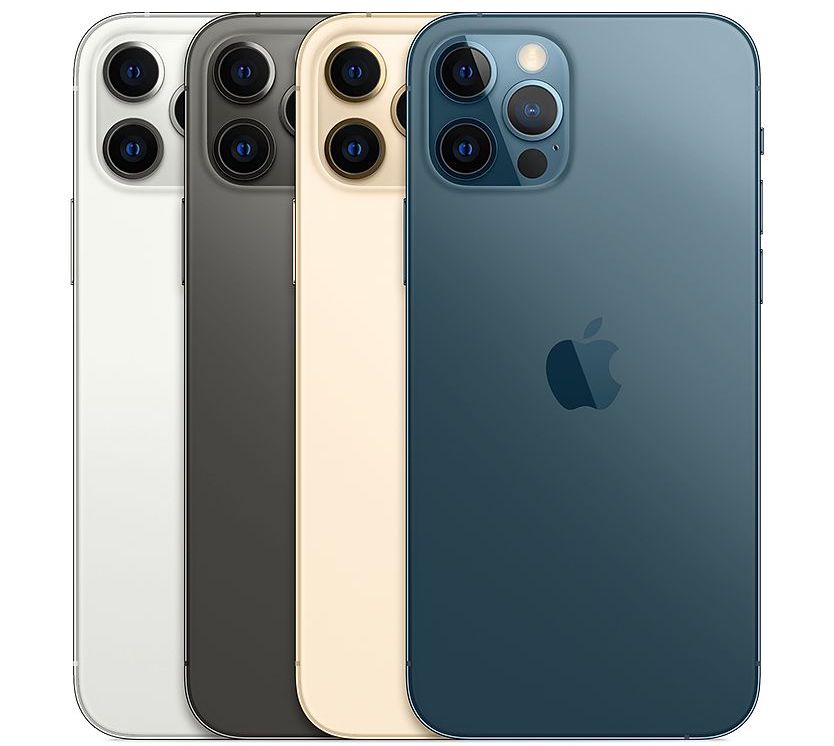 The iPhone 12 Pro takes everything people love about the 12 — new design, OLED displays, MagSafe charging, and 5G — but ups the ante with more RAM, a telephoto camera, and brighter screen. There's also the larger iPhone 12 Pro Max with a 6.7-inch screen, higher capacity battery, and improved primary camera.
Other features include a LiDAR Scanner that enables Night mode portraits and faster autofocus in low light conditions, and improved AR. The iPhone 12 Pro also adds support for the Apple ProRAW image format, which is great for photo editing. Other than that, it's very similar to the iPhone 12, in fact, they have the exact same dimensions with cases that fit both.
Prices for the iPhone 12 Pro start at $999/$1,099 — around $200 more than the regular iPhone 12 — but you should be able to save some money once used models begin making their way to Swappa. To start shopping iPhone 12 Pro deals, use the Swappa widget below to see how much you can save.
Best Android Verizon 5G phone: Google Pixel 5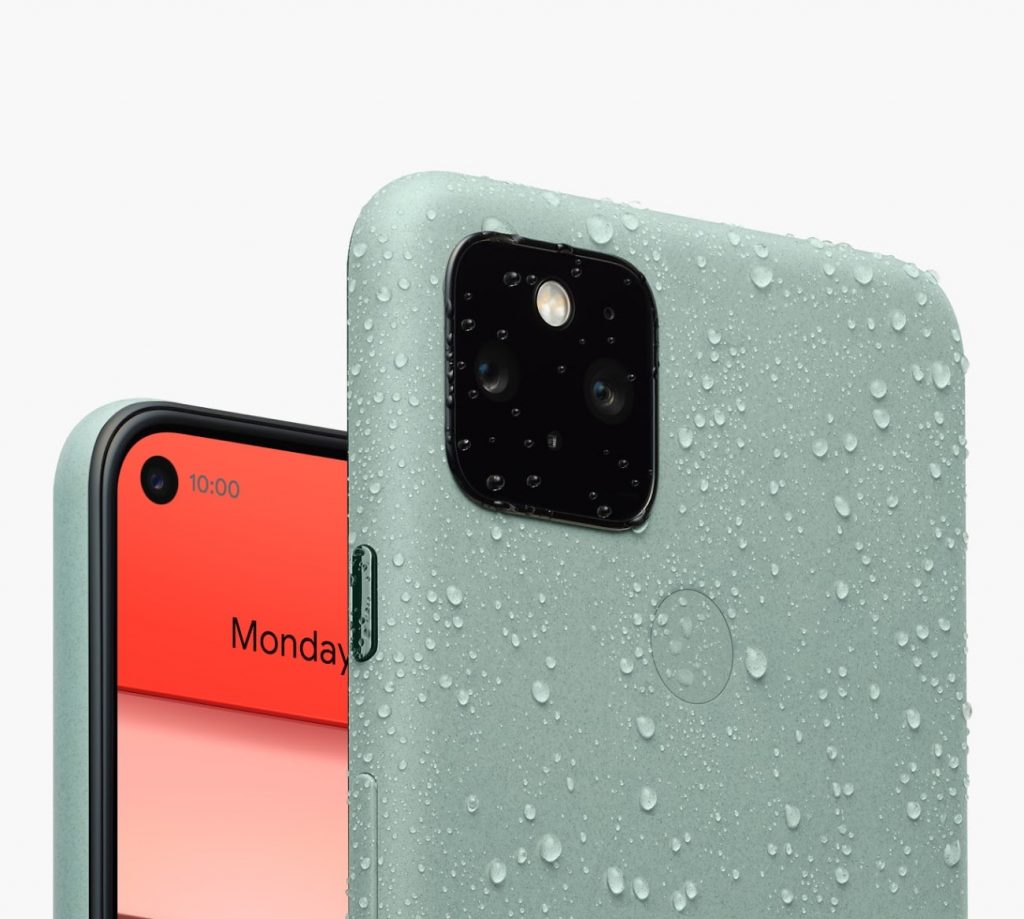 Like most major phone manufacturers in 2020, Google finally entered into the 5G race with the release of the Pixel 5 in September. It's a followup to the previous year's Google Pixel 4, and adds a handful of improvements while including arguably the most future-proof feature of all: 5G. The Pixel 5 offers support for both millimeter-wave 5G (high band) and sub-6GHz 5G (low band), making it fully compatible with 5G from all US carriers.
Retailing at $699, the Pixel 5 is the highest end phone Google currently offers, with features that include a 6-inch FHD+ display, Snapdragon 765G processor, 8GB of RAM, regular and wide-angle cameras, wireless charging, water resistance, and a silky smooth 90Hz display. It may not have the premium hardware specs found on a Galaxy S20, but the Pixel 5 is an arguably better priced alternative with all the essentials.
Really, if you can do without the Pixel 5's more premium build, wireless charging, water resistance, and the 90Hz display — you could save even more money by going with the Pixel 4a 5G (shown below).
Best cheap Verizon 5G phone: Google Pixel 4a 5G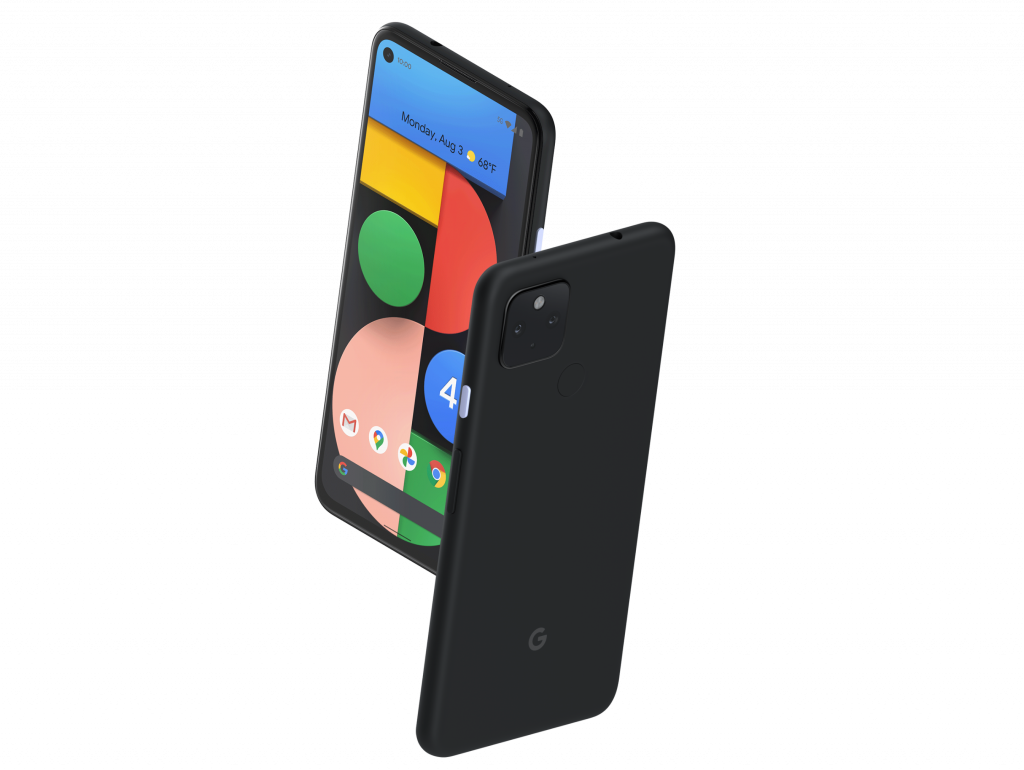 The Pixel 4a 5G is a followup to the Pixel 4a that launched back in August, but if you think the only differences between the two phones is the addition of 5G — you'd be dead wrong. The Pixel 4a 5G is an entirely different phone, featuring a larger 6.2-inch display, faster Snapdragon 765G processor, a bonus ultra-wide camera, and larger 3,885 mAh battery. Oh yeah, and there's also full compatibility with all 5G networks in the US.
When compared against the more "premium" Pixel 5, the Pixel 4a 5G is missing wireless charging, less RAM, water resistance, and a 90Hz display, but it does have something that Pixel 5 doesn't — a 3.5mm headphone jack. Along with an even larger display, the lower entry price is another big plus.
Priced at $499, a brand-new Pixel 4a 5G is a full $200 cheaper than the Pixel 5, making it a better deal considering you get mostly the same performance, in a phone that offers 90% of the features as its higher-end sibling. If you're looking for an even better deal on the Pixel 4a 5G, you can find gently used devices at a nice discount. Keep checking back, or subscribe for alerts to be notified when new models arrive in the marketplace.
Best all-around Verizon 5G phone: Samsung Galaxy S20+ 5G
The Samsung Galaxy S20+ was officially released March 2020 on Verizon Wireless. Although we've seen special "5G" variants of other handsets (like last year's now discontinued Galaxy S10 5G), all Galaxy S20 models are labeled as 5G, but there's more to unpack here…
When it comes to the two different flavors of 5G — low-band and mmWave — all Galaxy S20 models support 5G low-band, but only the larger Samsung Galaxy S20+ and Galaxy S20 Ultra also support Ultra Wideband (mmWave) 5G. Verizon later launched a special variant of the smaller Galaxy S20 called the Samsung Galaxy S20 5G UW that supports mmWave 5G.
As Verizon's 5G Ultra Wideband rollout continues, the Galaxy S20+ 5G will satisfy the needs of most customers. With a beautiful combination of high-end hardware, software features, and price — the Samsung Galaxy S20+ is the best all-around Verizon 5G phone you can buy. The fact that it also supports all flavors of 5G is also a big "plus" (pun intended).
Price for a new Galaxy S20+ 5G is $1,199 (128GB) at Verizon, but you can find the best deals when shopping for a gently used model on Swappa. Prices for a used Galaxy S20+ 5G start at $620 on Swappa — that's almost 50% off the new retail price — so don't waste any time and start saving by hitting the button below.
Best premium Android 5G phone: Samsung Galaxy S20 Ultra 5G
The Samsung Galaxy S20 Ultra 5G could easily be seen as the "XL" model in the lineup in more ways than one. Compared to the S20+, the Galaxy S20 Ultra has an even larger 6.9-inch display and higher capacity 5,000mAh battery. But more than that, it also represents the most premium hardware experience currently offered by Samsung and is the reason why it's the best premium Android Verizon 5G phone you can buy.
Upgraded hardware includes 45W fast charging (vs 25W on the cheaper models), a 16GB RAM option, an upgraded 108MP primary camera with 48MP telephoto 100X zoom lens, as well as a 40MP front facing camera. At the time of writing, you simply can't find a phone that matches that spec sheet.
And like the Galaxy S20+, the Galaxy S20 Ultra is also compatible with both low-band and mmWave 5G networks. The only downside to the phone is the retail price, with the Samsung Galaxy S20 Ultra 5G priced at $1,399 (128GB) on Verizon. For those keeping count, that's $200 more than a brand new Galaxy S20+, and $400 more than the Galaxy S20.
Of course, you can find Verizon Galaxy S20 Ultra priced significantly lower on Swappa. In fact, right now it's almost $600 off the new retail price, and even lower than a brand-new Galaxy S20. So don't wait. Hit the button below to find the best deals on a Galaxy S20 Ultra today.
♻️📱💻📷🎮
The best Verizon deals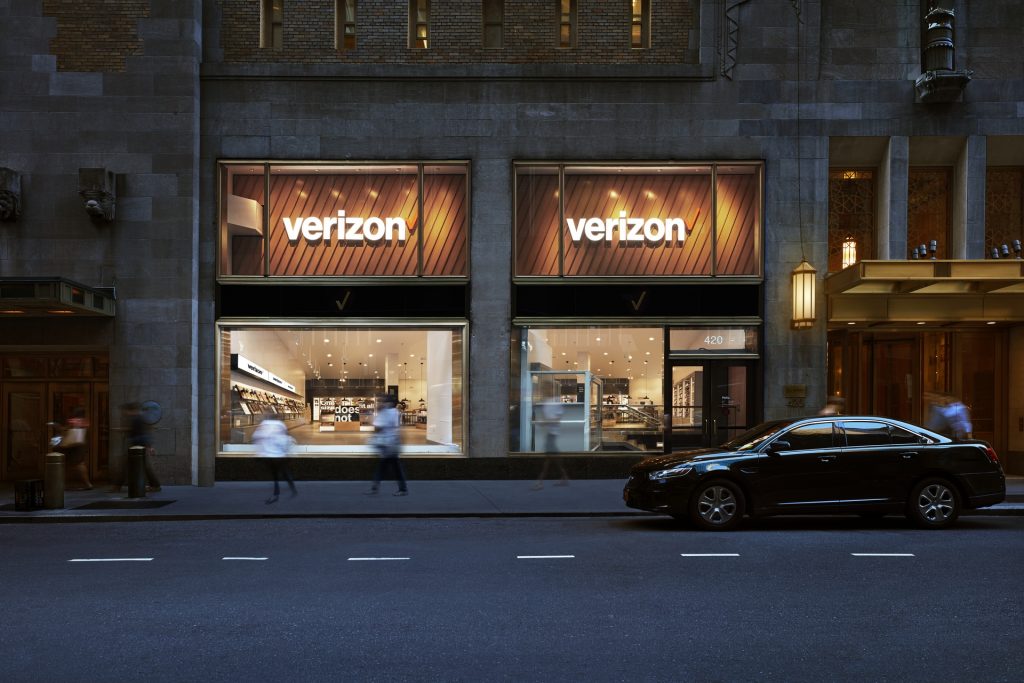 As we head into 2021, the future is bright for Verizon's 5G network. In fact, you can expect most every flagship phone to launch this year with 5G out-of-the-box — no special 5G variant necessary. And while you could always pay full price for a brand-new Verizon 5G phone, you can save hundreds of dollars by shopping for a gently used phone on Swappa.
Swappa's safe and reliable marketplace makes it easy to find cheap phones that you can purchase locally, or have shipped directly to your doorstep. And if you're looking for something new, the Swappa Deals page makes it easy to shop for the best carrier and phone deals in simple, easy-to-read format. Hit the button below to start shopping the best Verizon deals today.