---
Smartphone prices are rising every year. With modern flagships costing well over $1000, not everyone can afford a brand-new phone, especially if you're looking to outfit the whole family with new devices. Fortunately, buying used is a great way to save money on cheap Verizon phones.
With so many phones on the market, the hardest part is figuring out exactly which ones are worth your hard-earned money. Keep reading for the best cheap phones you can buy on Verizon in April 2022.
Best Cheap iPhone: Verizon iPhone 11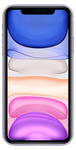 The iPhone 11 was released in late 2019. Although it's no longer the newest iPhone on the block, a used iPhone 11 is still one of the best cheap iPhones you can buy in 2022.
With IP68 water resistance, wireless charging, a powerful A13 Bionic chip, and a large 6.1″ Liquid Retina display, the iPhone 11 holds its own incredibly well against other cheap Verizon phones — especially if you consider how long Apple typically supports older models. This makes the Verizon iPhone 11 one of the best Verizon phone deals around.
The iPhone 11 original price was $699 for the 64GB model, but you can find much better deals on Swappa. Current used iPhone 11 prices start at just $299 on Swappa, but prices vary depending on the carrier, condition, and storage size. Don't waste any more time. Snag the best deals on a gently used iPhone 11 today.
Best Cheap Large iPhone: Verizon iPhone XS Max
If you like the iPhone 11 but want an even larger and more vibrant display, look no further than a used iPhone XS Max.
The iPhone XS Max was released in 2018 as a follow-up to the revolutionary iPhone X. Although it's a year older than the iPhone 11, it still packs nearly all the modern features found on the latest cheap iPhones such as a speedy processor (A12 Bionic chip), an all-screen front face with Face ID, and a vibrant 6.5″ Super Retina XDR OLED display.
Although the iPhone XS Max launched with a sky-high starting price of $999 for 64GB, prices are much, much lower on Swappa. Today, you can get a used iPhone XS Max for just $299 on Swappa. Of course, there's no telling how long these prices will last, so buy now to get the best deal on a gently used XS Max today!
Best Cheap 5G iPhone: Verizon iPhone 12
A sleek and modern iPhone that looks and feels just like the latest iPhone 13 for half the price? Sign me up!
If you're looking for a cheap Verizon iPhone with 5G, look no further than a used iPhone 12. The iPhone 12 launched in late 2020, and it was the iPhone's first major refresh since the original iPhone X launched in 2017.
The iPhone 12 is a phenomenal phone all around. It has a lightning-fast A14 Bionic chip, an outstanding 6.1-inch Super Retina XDR OLED display, and it supports 5G for ultra-high-speed wireless connectivity.
Need a class-leading camera? The iPhone 12 has you covered thanks to its dual 12MP rear camera array with a 26mm f/1.6 wide-angle and a 13mm f/2.4 ultrawide with 120-degree FOV.
Although iPhone 12's original $699 launch price wasn't exactly cheap, you can get a stellar deal on a cheap iPhone 12 today, starting at around $450 on Swappa.
Best Camera: Verizon Pixel 5
Google launched the Pixel 5 in late 2020 as an affordable flagship with a superlative camera. The Pixel 5 packs a dual rear camera array with a 12.2MP f/1.7 wide-angle lens (27mm) and a 16MP f/2.2 ultrawide with 117-degree FOV. The camera also supports advanced features such as Night Sight, Top Shot, Portrait Mode, Super Res Zoom, Live HDR+ with Dual Exposure Controls, panorama mode, and Pixel Shift stabilization.
Although its Snapdragon 765G chip was originally intended for affordable devices, the Pixel 5 is still plenty fast in 2022 thanks to the lack of bloatware and its "Pure Google Experience" software suite.
If price and camera quality are what matter most, you can't go wrong with a used Pixel 5 starting at around $250 or less. Alternatively, if you want the best of the best, pick up a Tensor-powered used Pixel 6 or Pixel 6 Pro instead.
Best Cheap 5G Android: Verizon Galaxy S20 FE 5G
The Samsung Galaxy S20 FE is one of the most feature-rich smartphones you can buy in 2022. A jack-of-all-trades, the Galaxy S20 features 5G connectivity, a blazing-fast Snapdragon 865 chip, water resistance, stereo speakers, wireless charging, and a high-quality camera. The S20 FE also looks great, thanks to its large 6.5″ Super AMOLED screen.
If you're looking for a cheap Verizon 5G phone and you don't want to break the bank, look no further than the Galaxy S20 FE. Used Galaxy S20 FE prices start at under $350, but there's no telling how long these prices will last. Click below to get the best deal on a Verizon Galaxy S20 FE today.
Best 5G Phablet: Verizon Galaxy Note 20 5G
Looking for a big screen? Need a phone that can do more? Look no further than a used Galaxy Note 20 5G. The Note 20 is easily one of the best big phones you can buy in 2022.
Starting with the screen, the Galaxy Note 20 sports a huge 6.7″ Super AMOLED Plus with HDR+ and a sharp 393 ppi pixel density. As its name implies, the Note 20 also supports Samsung's revolutionary S Pen and comes with Samsung's suite of S Pen apps that let you do more than you can on most phones. The Note 20 isn't just a great phablet; it's also a great phone thanks to its speedy Snapdragon 865 chip, 8GB of RAM, and up to 256GB of internal storage. It also has a phenomenal camera with a 12MP f/1.8 wide-angle, 64MP f/2.0 telephoto, and 12MP f/2.2 ultrawide lens.
The Note 20 may not be the cheapest Verizon 5G phone, but it's certainly one of the best. Prices start around $500 and they're falling every day. Click below to get the best deal on a gently used Note 20 on Swappa.
---
No matter which option you choose, Swappa helps you get the best deals on cheap Verizon phones. Swappa makes buying easy with Buy Now, Pay Later. Get the phone you want today, and pay for it in 4 easy installments spread over time.
Swappa isn't just cheaper and easier — we're safer too. At Swappa, real people review listings before they go live to make sure that the device you're looking at has a clean IMEI and isn't on any carrier blocklist. And if there's ever an issue, Swappa has real, 24/7/365 customer support, with response times measured in minutes, not hours.
So what are you looking for? Click the link below to get started.