---
No matter what time of the year, shopping for great gift ideas can be a bit daunting, especially when it comes to home tech. With so many products out there, it's hard to know which are great, which play nice with an existing setup, and maybe even which ones you should avoid altogether.
The last thing you want to do is buy a popular tech item, only to find out it isn't compatible with your device or home ecosystem. Don't worry, Swappa is here to remove some of that guesswork, while showing you just how much you can save on the best home tech.
---
Best media streaming devices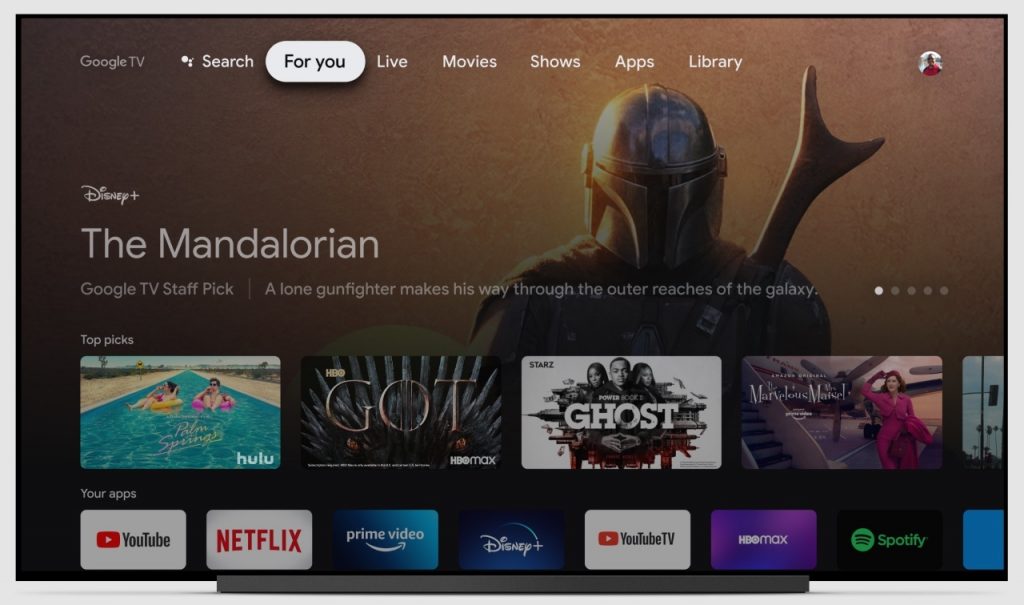 It's America's greatest pastime and after a long day's work, most people like to unwind by relaxing on the couch and flipping on the television. With so many of the best movies and TV shows now available on Netflix, Disney+, HBO Max, Hulu, and more — giving access to these video services makes a great gift idea for you or that special couch potato in your life.
While some televisions already come with a few of the more popular video streaming apps baked into the OS, media streaming devices — which receive constant software updates — are the best way to take advantage of the many video services available. With features like 4K video, HDR, surround sound, and even video games, it's easy to see why media streaming devices have become so popular in recent years. Here are just a few of the best media streaming devices out there, along with the most current pricing.
Best for iPhone users
Best for Android users
Best for everyone
Swappa's pick: Roku Ultra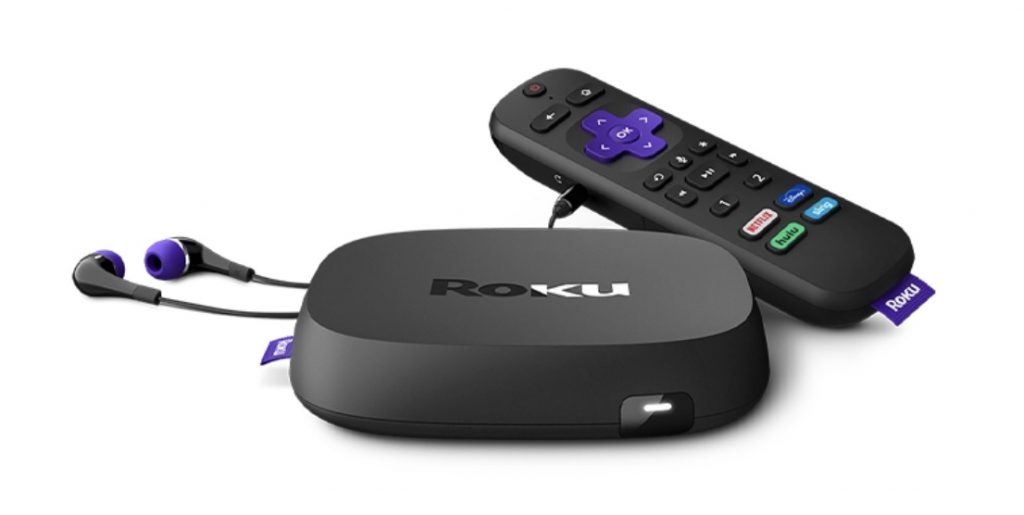 The Roku Ultra is our favorite media streaming device. Not only do you get great features like 4K streaming and HDR, but it works great with both Android and iPhones, including their respective video services like Apple TV and Google Play Movies. You can even send videos on your iPhone to Roku using Apple AirPlay, or send YouTube videos on your Android using the Google Cast feature.
For late-night watchers, there's a headphone jack built right into the remote, making it easy to watch TV shows without disturbing anyone else in the room. You get a full range of video services with Roku, including Netflix, Hulu, Amazon Prime Video, Disney+, and YouTube, along with thousands of others based on interests. Since it's about half the price of Apple TV 4K or the NVIDIA Shield, you may want to pick up two.
Best smart displays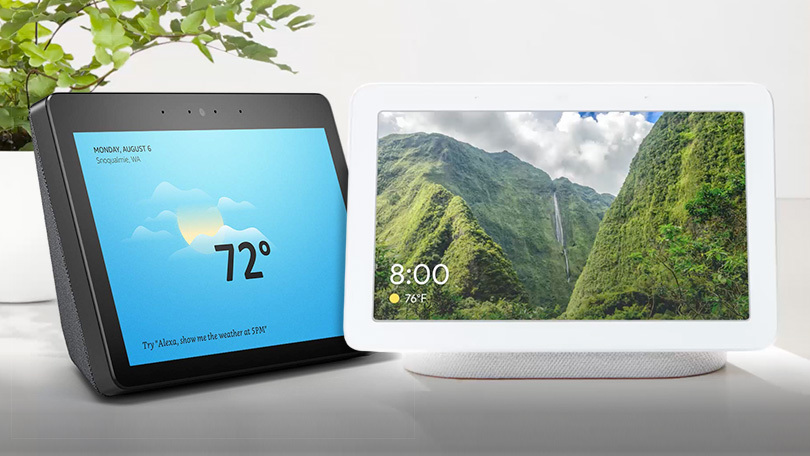 Smart displays (or smart screens) are another great home tech category that's been growing in popularity. These are essentially "smart speakers" with displays attached to them, making them great for viewing things like the weather, photo galleries, recipes, videos, or showing other helpful information. Some even have built-in cameras for video calling, which can be great for family living across the country.
Unlike smart speakers — which are meant to be placed in just about every room of your house — smart screens work better in centralized locations like a kitchen where the information displayed can be viewed while preparing breakfast, or making a morning cup of coffee. Differences between smart screens usually involve varying screen sizes, speaker quality, whether they have built-in cameras, and most importantly: their ecosystem.
Right now there are two major ecosystems that power smart home products, Amazon Alexa and Google Assistant. It's important to know which system you're buying into, especially if you're gifting one of these devices, as Google Assistant speakers can't communicate with Amazon Alexa speakers, and so forth.
Amazon (Alexa)
Google Nest (Google Assistant)
Portal (Facebook account)
Swappa's pick: Nest Hub Max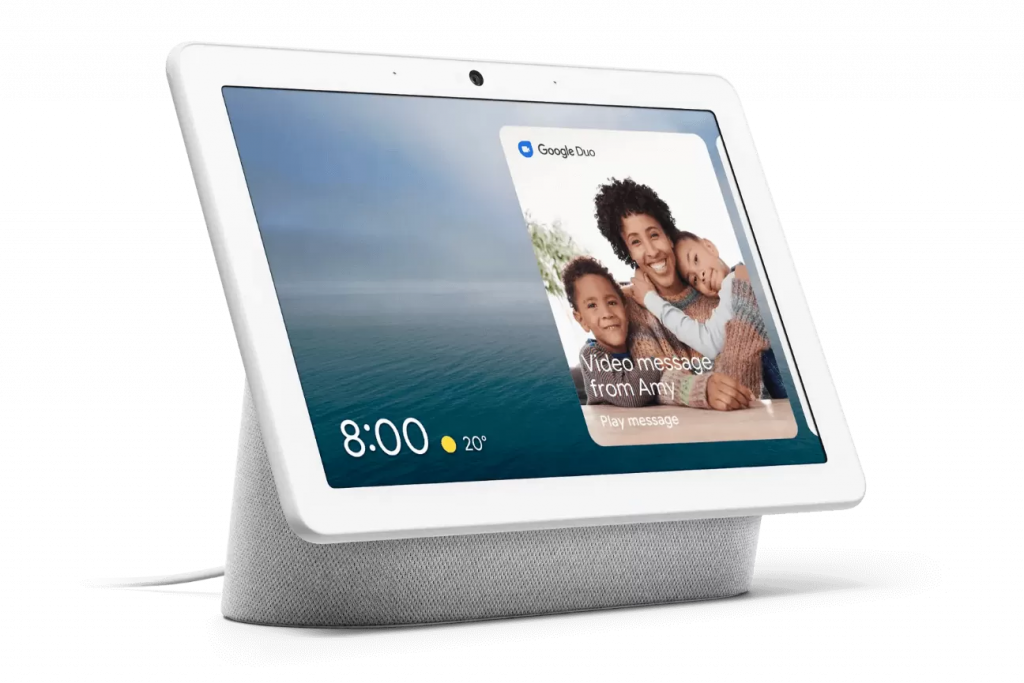 With the different ecosystems out there, Google Assistant seems to be the most useful when it comes to displaying helpful information. Based on this, our top pick is the Nest Hub Max. The large 10-inch display is perfect for easy viewing, sound quality is much better than the more affordable Google Home Hub (renamed Nest Hub), and the inclusion of a camera for video calling makes it all the more useful.
Best smart speakers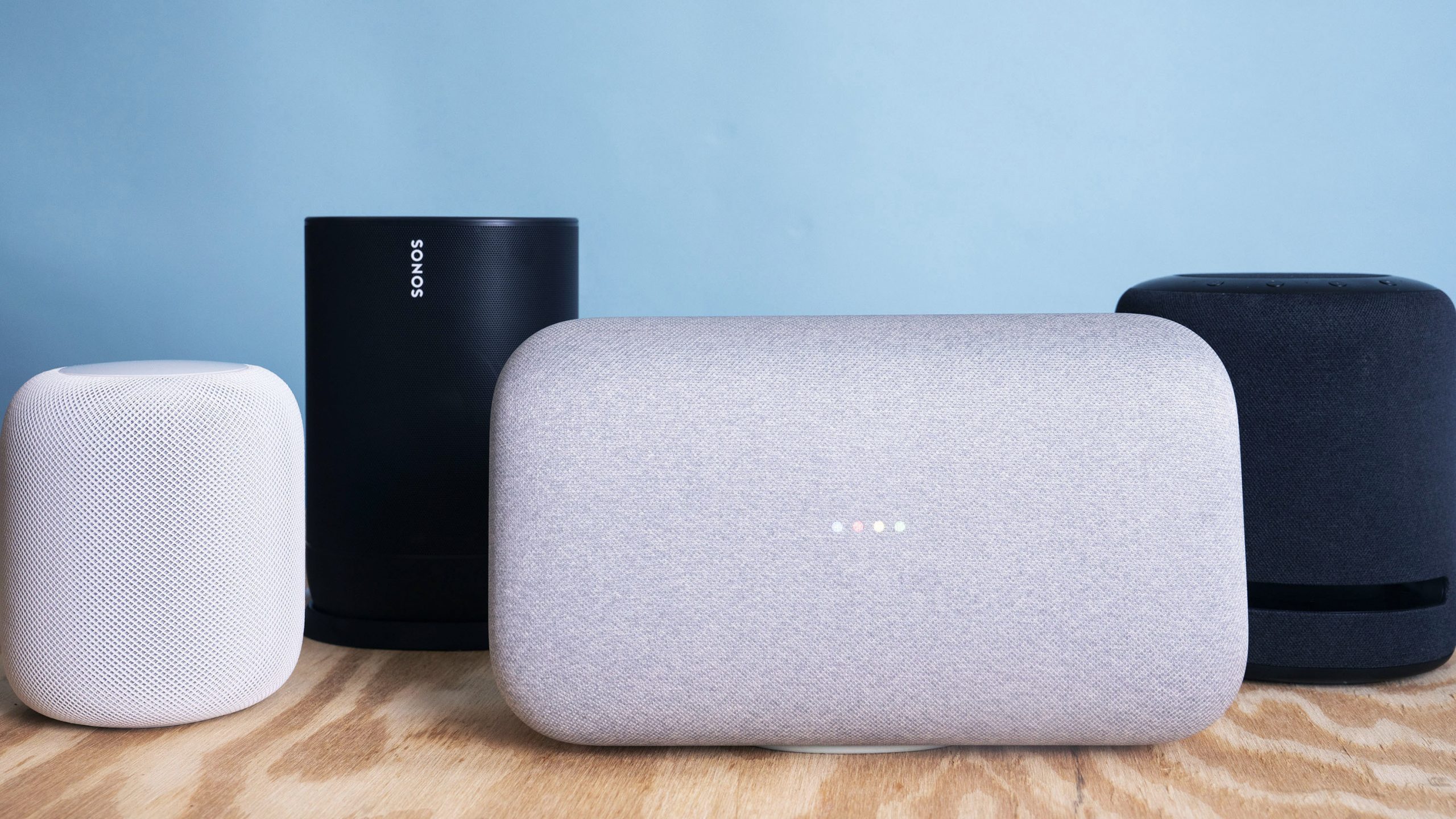 Smart speakers are easily the fastest-growing products in the home tech market. This largely has to do with their low entry price (cheap), they're handy at answering info without picking up a phone, and you need them in just about every room if you want to easily communicate with other connected devices in your home. Whether it's smart light bulbs, a garage opener, coffee maker, or other appliances, smart speakers are the easier way to interact with these devices completely hands-free.
As with smart screens, there's really two ecosystems dominating the home tech market: Amazon Alexa and Google Assistant. Amazon Alexa devices are typically branded "Echo", while Google devices were once called "Home," but have since been rebranded under their recently acquired "Nest" label. You'll also find Apple taking a stab at smart speakers with their "HomePod" line that allows for easy interaction with Siri, but they're simply not quite as full-featured as Amazon's or Google's products. HomePod was also recently discontinued
Amazon Echo (Alexa)
Google Nest (Google Assistant)
Apple HomePod (Siri)
Swappa's pick: Google Nest Audio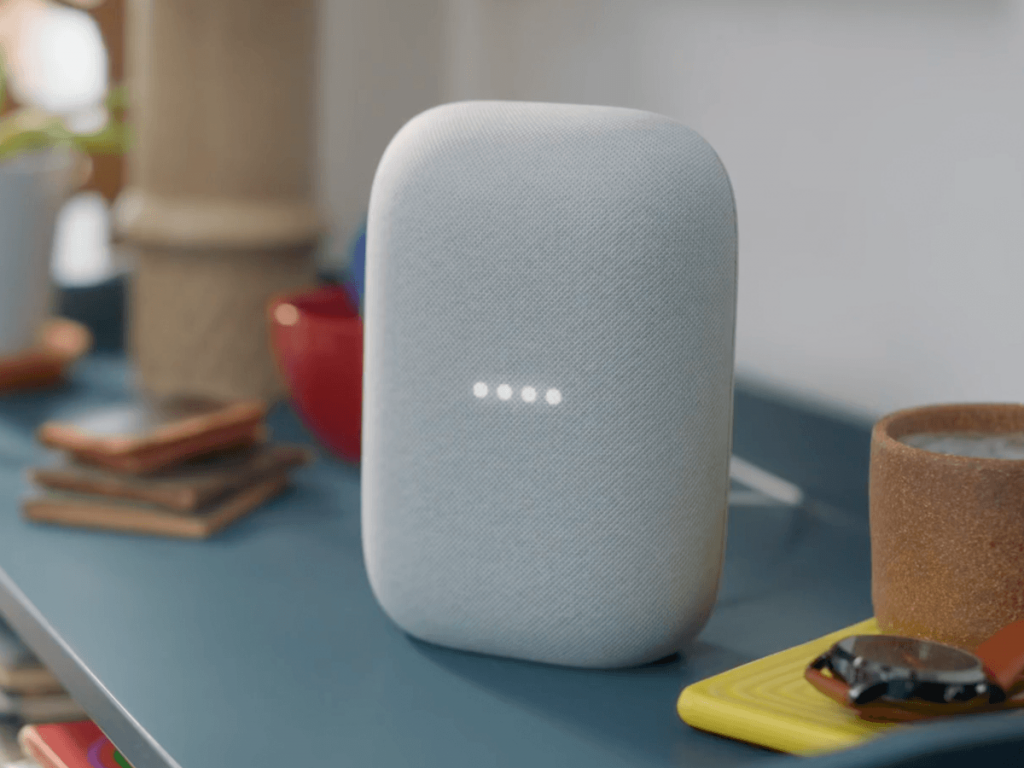 This was a tough decision and mostly has to do with the home ecosystem you're looking to invest in. Amazon Alexa seems to have greater compatibility with smart devices, but Google Assistant is a whole lot "smarter" when it comes to answering questions or providing you with helpful information. This is why we're giving the edge to the Google Nest Audio. It's cheaper than the Home Max, is small enough that it won't dominate a desk or countertop, and the audio quality is top-notch, with enough power to fill a small room. The fact that it also looks great and should match a variety of home decors is an added plus.
Best home cameras and video doorbells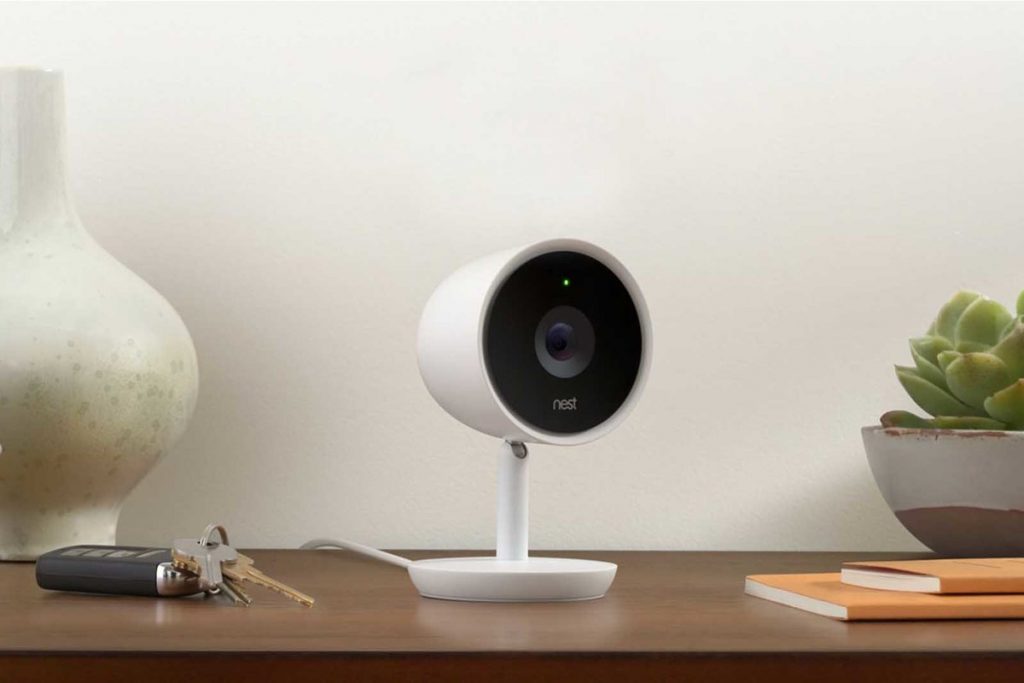 On Swappa, not only can you find the hottest phones and video game consoles at rock bottom low prices, but you can also find the best deals on gently used home tech as well. Home tech is a very broad category, filled with everything from video doorbells to Roombas, thermostats, and light bulbs.
When looking for cameras or video doorbells, you'll want to make sure they're compatible with your home's existing ecosystem. If you're shopping for someone else, you may want to check in with them to see which type of smart speaker or displays they're already using in their home. That will let you know how you should proceed.
If they're using Amazon Alexa compatible devices for instance, you'll want to stick to Ring video doorbells and cams. If it's Google Nest/Home products, the Nest line is where you'll want to focus your attention on.
Amazon Alexa (Ring)
Google Home (Nest)
Other
Swappa's pick: Ring Video Doorbell 2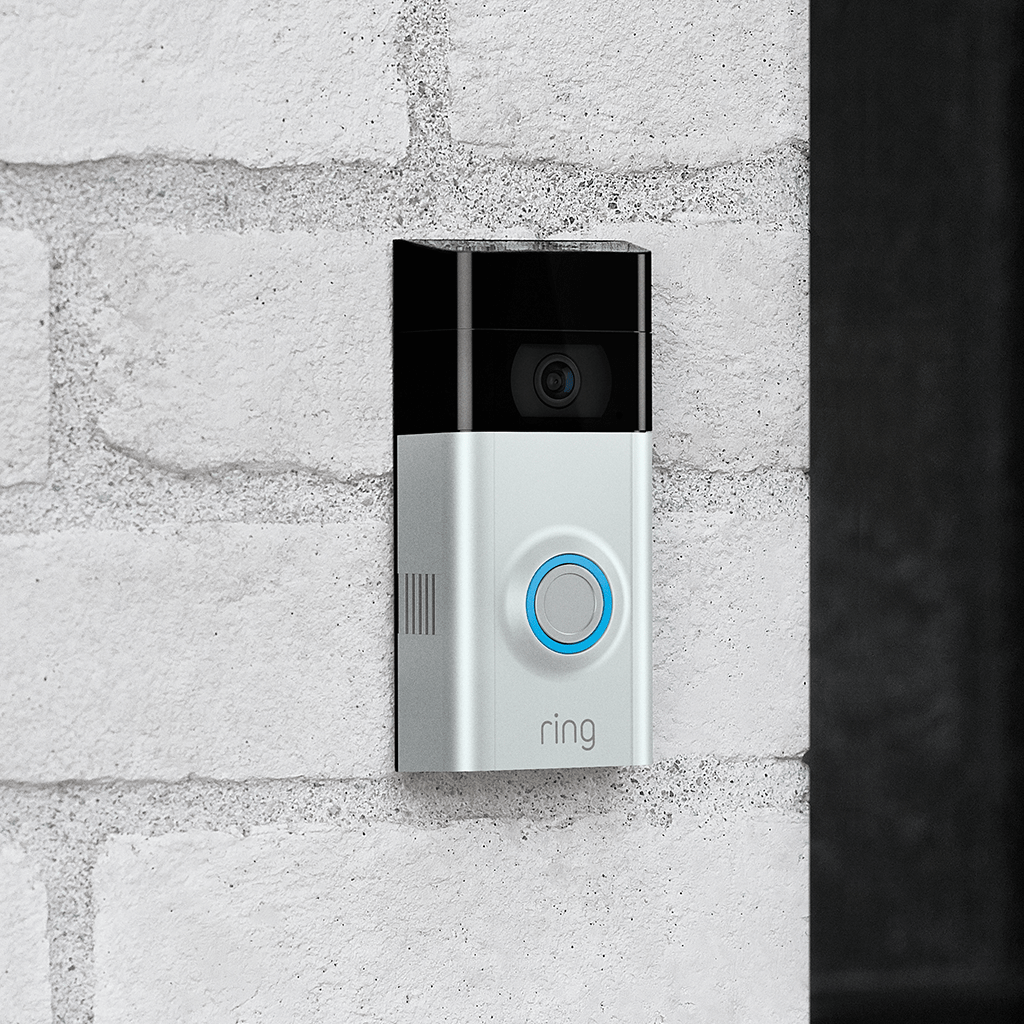 Again, the specific product you pick will depend on the ecosystem already in your home. When it comes to basic home security, a video doorbell is a great starting point. Our favorite is the Ring Video Doorbell 2. With a wide field of view, it's easy to see anyone who comes to your door — whether it's a visitor, pizza guy, or delivery man — and you can even communicate with them using your phone. Ring also has a pseudo social app that connects you (anonymously) to other users in your neighborhood for alerts or other safety information.
Ring Video Doorbell 2 is a bit more versatile than most and can operate on either battery power or your existing wiring — so there's no professional installation needed. The simple fact that the Ring Video Doorbell 2 lasts up to 6 months between charges, means you can set it up pretty much anywhere you have a Wi-Fi connection, making it perfect for side entry doors, gated entries, or anywhere else you'll want to monitor. The only thing you'll want to consider is in order to store video clips to the cloud, you'll have to pay around $30 a year.
Best home tech under $100
We get it. Not everyone has hundreds of dollars to spend on home tech, so when it comes to affordable home tech on a budget, you may be surprised at just how little you have to pay on Swappa. Here are our favorite home tech picks under $100.
---
It doesn't matter which home tech products you end up choosing from this list, you can rest easy knowing you'll find the lowest prices right here on Swappa. Even if you decide you want to shop around some more, you can browse our entire marketplace for gently used home tech, cellphones, tablets, and laptops. Hit the button below to find the best deals on tech below.
No matter what you pick, Swappa makes buying even easier with Buy Now, Pay Later. Get the tech you want today, and pay for it in 4 easy installments spread over time.
---
Snag the best deals on gently used tech wherever you go. Download the Swappa App today!
---