Every year manufacturers update our favorite phones with new and improved hardware. Whether it's a new iPhone, Pixel, or Galaxy, you can pretty much count on fresh new models to arrive every calendar year.
While that can make keeping up with the latest devices difficult for those that don't have the budget to upgrade every year, shop-savvy consumers can save loads of money by intentionally staying behind this yearly release curve. That's because, whenever a new model is announced, the manufacturer drops the retail price of the outgoing model to help clear out existing stock. This sudden drop in retail pricing almost always sees the used phone market following suit, and the Galaxy Note 8 is no different.
Just last week Samsung announced the new Galaxy Note 9 — the most expensive phone they've ever built. Priced at $1,000 for the 128GB model and $1250 for the 512GB model, like clockwork, Samsung discounted the price of the Note 8 as the manufacturer now shifts their attention to the newer model. What does that mean for you? It means there's never been a better time than now to find a great deal on a used Galaxy Note 8.
How much does the Galaxy Note 8 cost?
Galaxy Note 8 Prices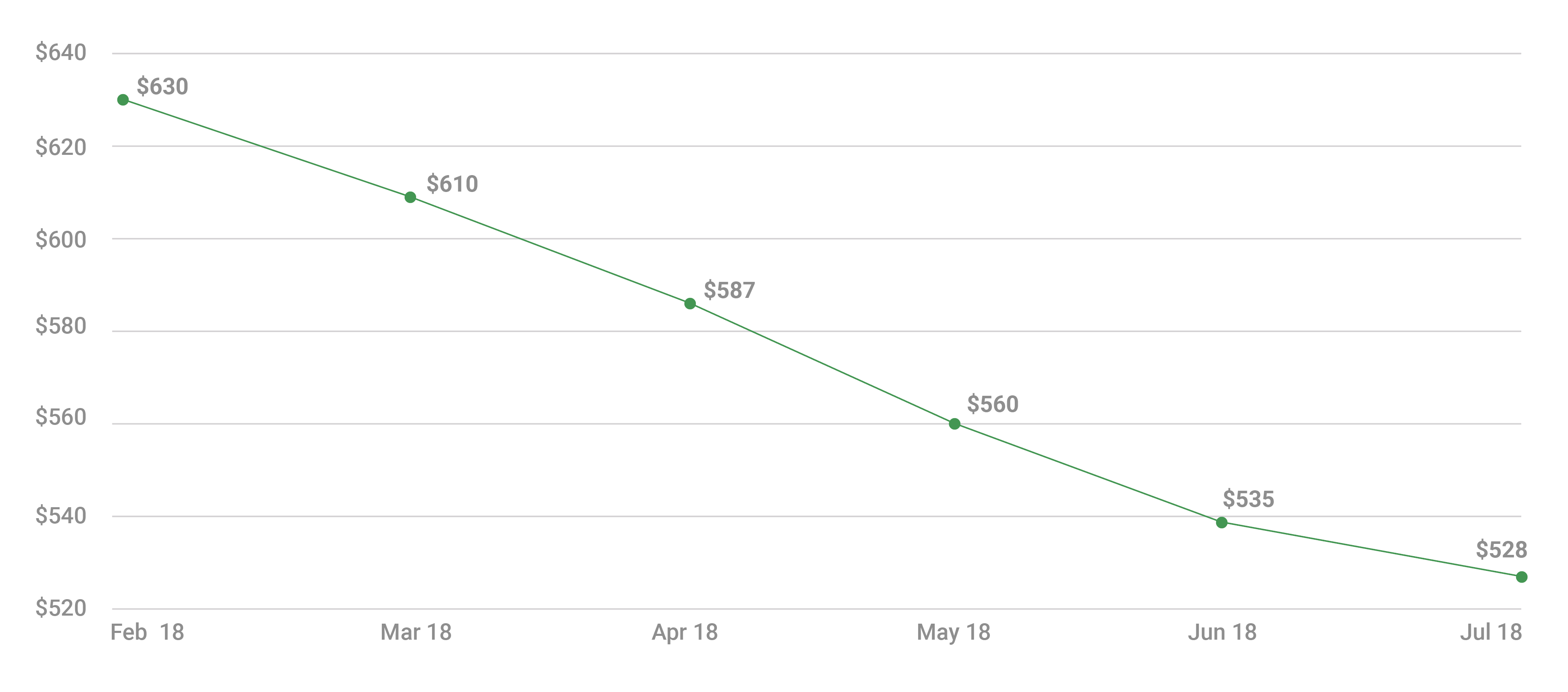 The Samsung Galaxy Note 8 originally launched at $899.99 when it made its debut last year. Samsung has recently dropped the retail price of the Note 8 down to $749.99 (unlocked) on their website. Although you can also find discounts at specific carrier stores, you'll have to jump through a few hoops like activating new lines of service, trading in eligible phones, etc.
It's a much different story on the Swappa marketplace where the Note 8 is currently seeing prices starting at $440, easily the lowest they've been all year and less than half the price of the Galaxy Note 9. This has to do with the recent drop in retail pricing and because some sellers could already be looking to upgrade to the newest model.
SEE GALAXY NOTE 8 PRICES ON SWAPPA
Is the Galaxy Note 8 a good buy in 2018?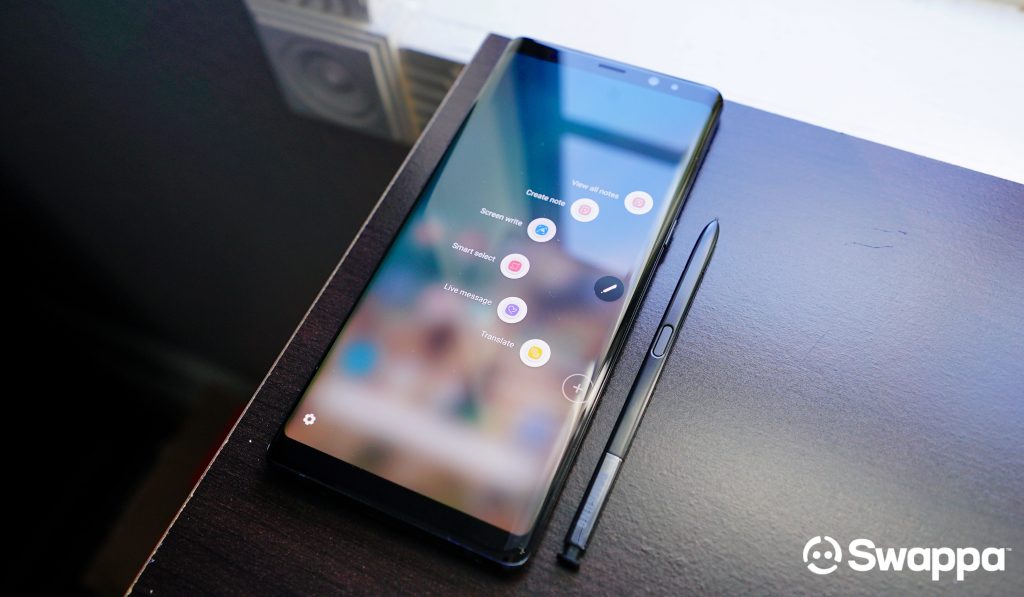 The Galaxy Note 8 has a lot going for it. Not only is it one of the most beautiful phones available today, it's packed full of features and performs great. The Note 8 comes equipped with Samsung's gorgeous 6.3-inch QHD+ curved display, taking up 83.2% of that front real estate. The minimal bezels look great, even against notched rivals like the iPhone X or OnePlus 6.
Speaking of performance, the Snapdragon 835 processor coupled with 6GB of RAM allow the phone to blaze through applications and multitask with ease. With so much RAM, you don't have to wait around for apps to reload when you return to them, allowing you to pick up exactly where you left off.
Other specs include 64GB of internal storage that can be expanded via micro SD card, dual 12MP cameras on the back (wide angle + 2x optical zoom), an 8MP selfie camera, wireless charging, IP68 water resistance, a headphone jack and lots more. The Note 8 is the Swiss Army knife of smartphones and holds up extremely well, even by 2018 standards. You'll be hard pressed to find another smartphone in this price range that can do more.
As you can see, the Galaxy Note 8 is still an incredible value, especially considering how cheap you can get the phone when buying it used. Of course, Swappa is the safest, most affordable way to buy a gently used phone and you can get started browsing our entire selection of Galaxy Note 8 models by clicking the link down below. Happy shopping!
BUY THE GALAXY NOTE 8 ON SWAPPA