---
The Apple Watch is a great smartwatch for anyone looking for a device to compliment their iPhone. By far the best smartwatch on the market, the Apple Watch offers a great mix of style, sizes for both men and women, and features everyone can enjoy, whether you live a sedentary lifestyle or an active one.
As of September 2019, you can only buy the Apple Watch Series 5 and Apple Watch Series 3 from Apple, but neither is what one would consider an "affordable" smartwatch. For those that can't quite fit a brand new Apple Watch into their budget, shopping for a used model on Swappa is your best bet. The Swappa marketplace has hundreds of listings dating all the way back to the first generation Apple Watch.
You're probably wondering, "Is the first generation Apple Watch the same as Series 1? The simple answer is NO. The original, first generation Apple Watch was released in 2015 and officially discontinued in 2016 with the launch of the Apple Watch Series 1 and Series 2.
Apple Watch Series 1 was the first gen's replacement (more of a refresh, really) and featured a slightly improved processor while keeping most of the hardware largely the same. It was during this time the first generation Apple Watch (2015) widely became known as "Series 0" in order to help keep things straight.
Is the 1st generation Apple Watch worth it in 2020?
There are plenty of good reasons why someone might still consider buying the 1st gen Apple Watch (Series 0), the biggest being price. With so many iterations of the Apple Watch released since then, you might be asking yourself if the 1st gen Apple Watch is even worth buying in 2020. Let's start by taking a look at some of the Apple Watch Series 0 features. You might be surprised at how well this little smartwatch has aged.
1st generation Apple Watch style and build quality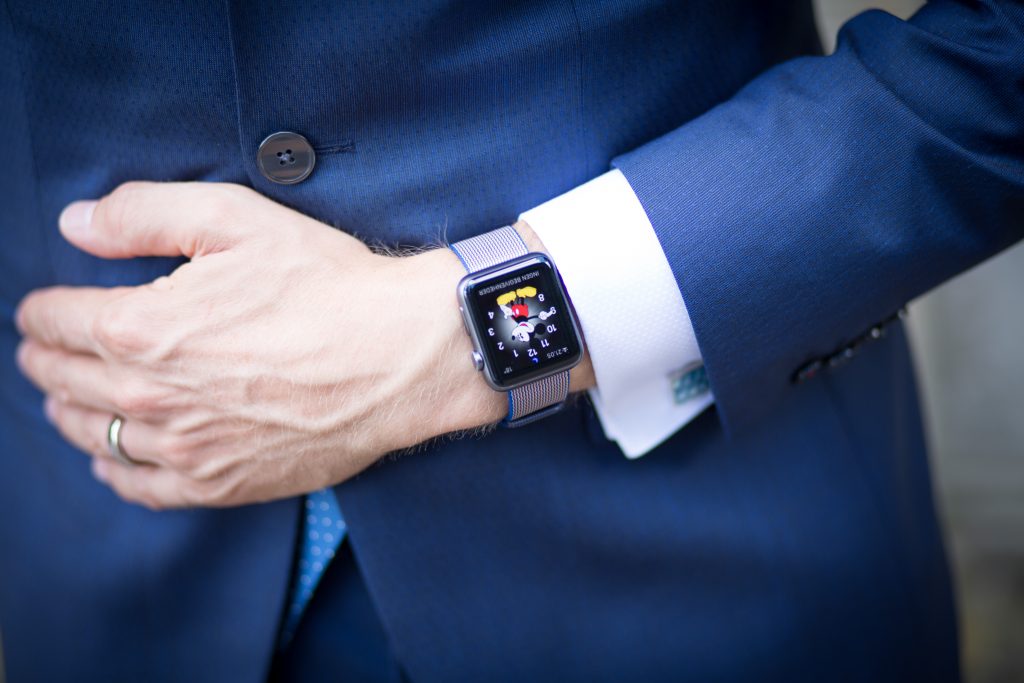 They say beauty is in the eye of the beholder, but there's no denying the first generation Apple Watch (2015) is still one of the sleekest looking smartwatches around. Coming in either regular, Sport (anodized aluminum), Hermés (stainless steel), or Edition (18 karat gold) models, the first gen Apple Watch features 2.5D glass, rounded corners, smooth edges, and a handy Digital Crown for navigating the UI.
The first generation Apple Watch also features Force Touch technology and an OLED display that's both crisp and vibrant. Series 2 bumped up the brightness for better outdoor viewing, but most folks won't have any issue viewing notifications or playing with apps on the first gen model.
When it comes to build quality, the first generation Apple Watch is rock solid, and feels premium in any finish. The overall look of the first generation Apple Watch was such a hit, Apple only slightly tweaked the design in later Series 4 and 5 models by enlarging the display, while keeping the same aesthetic. You know what they say, if it ain't broke…
1st generation Apple Watch accessories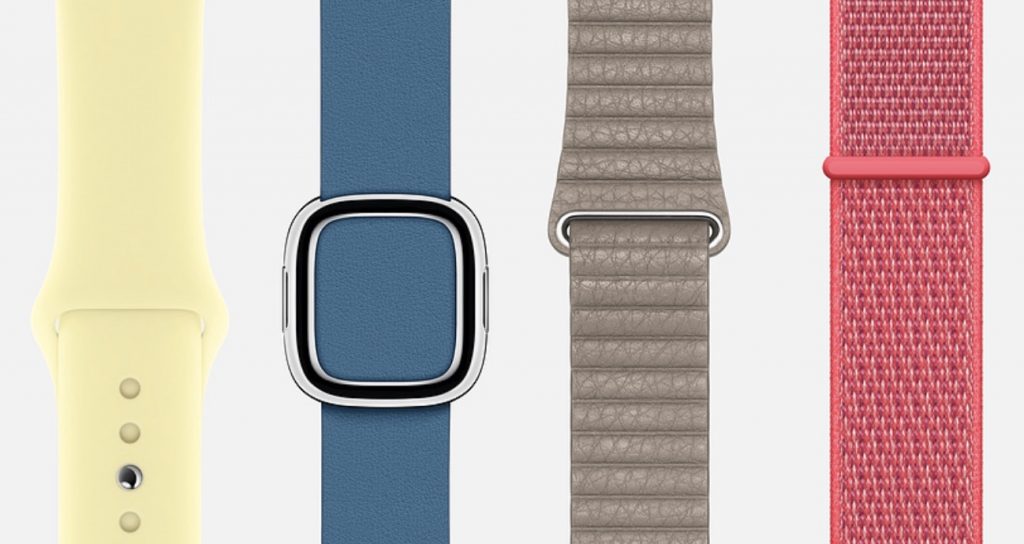 Because the overall form factor of the Apple Watch hasn't changed much over the years, it's easy to find cheap accessories like docks, watch bands, screen protectors, or even full body cases to keep the watch looking like new.
Should you feel the need to change the overall look of the watch, a quick release mechanism makes it easy to swap bands in and out (no tools required). Feel like dressing it up? Try a metal band. Working out? Switch to a silicone or sport band. Need something more casual? Leather or fabric bands in every color under the sun can easily be found online. Since Apple Watch bands are compatible across all the Series, you can build up a collection of bands to take with you should you ever decide to upgrade to a newer model.
1st generation Apple Watch Battery life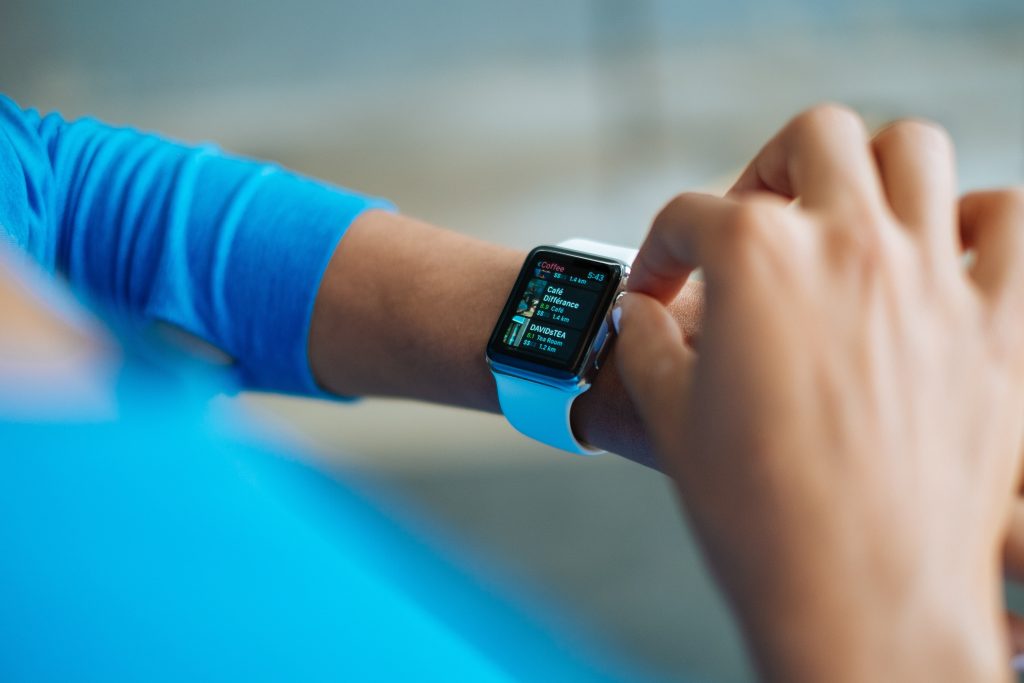 One of the more surprising aspects about using my first gen Apple Watch (42mm) through the years has been its battery life. Having used so many Android watches through the years, I expected far worse but the Apple Watch first gen easily provides me with a full day's use (around 15+ hours) without issue. I usually remove the watch as soon as I get home, where it remains docked until the following morning and I've yet to see the watch completely die on me before turning in for the night.
For those that start early and end late, you may have to top off at some point during the day but the good news is charging to 100% takes about 2 hours using the included Mag Safe charger. So if you plan on having a late night out, simply charge it for a bit before heading out and you'll be golden.
Is the 1st generation Apple Watch waterproof?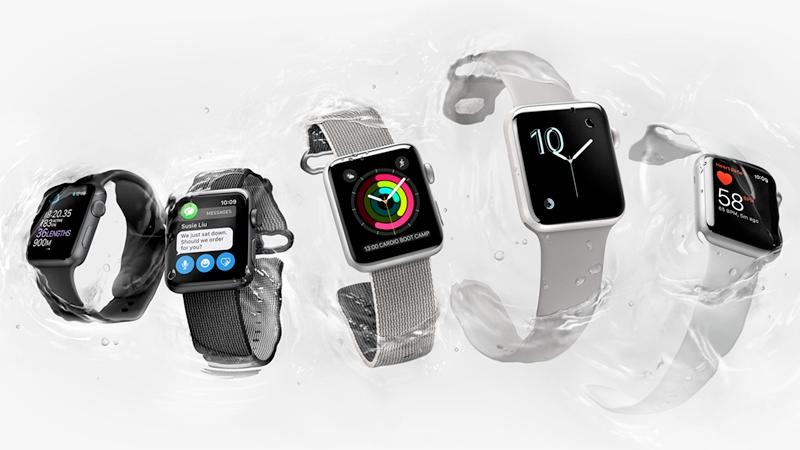 Water resistance is important for any electronic device leaving the house, especially one constantly exposed to the elements. Although the first generation Apple Watch isn't technically waterproof, it is water resistant and fully capable of surviving a splash of water or even full water submersion up to 1M. This is in contrast to the Apple Watch Series 2 which can survive up to 50m fully submerged in water.
So while the Apple Watch Series 0 is not completely waterproof, it does have more than enough water resistance for most everyday use cases (washing your hands for instance). You'll just want to avoid taking it into the pool or on your next scuba diving excursion.
1st generation Apple Watch making/receiving phone calls
One of my favorite features about the first generation Apple Watch is that you can make and receive phone calls directly from the watch. While this is a feature absent from most Android smartwatches, the 1st gen Apple Watch actually features a microphone and speaker allowing you to hear and speak directly into the watch, just like Dick Tracy. Pretty handy if your hands are full or you don't want to dig around inside your pocket or purse at the risk of missing an important phone call.
Does the 1st generation Apple Watch have Apple Pay?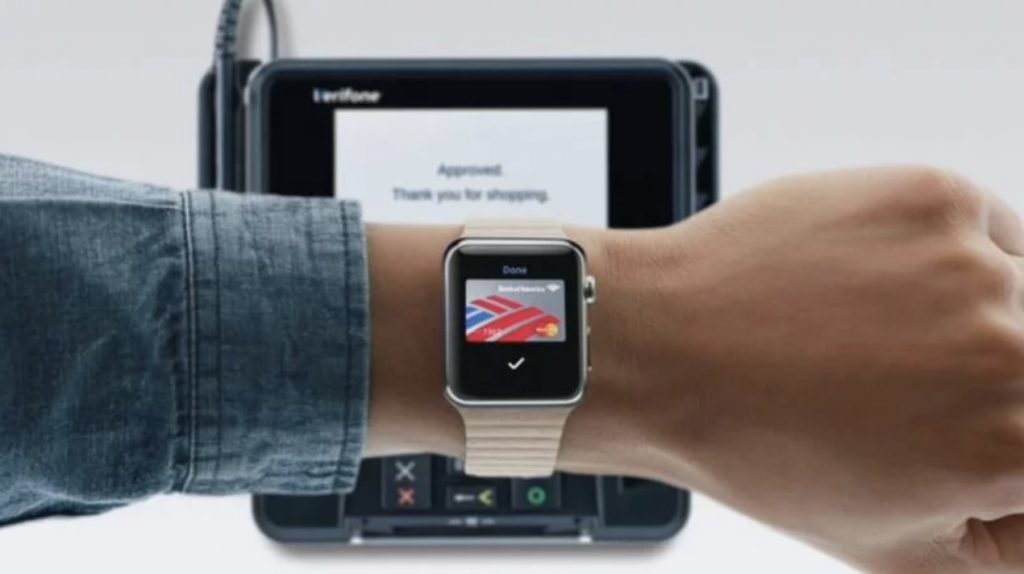 I love using my iPhone to make purchases, the problem is the time it takes me to dig around in my pocket I could have just grabbed my physical wallet instead. Yes, the first generation Apple Watch comes with a NFC chip, allowing you to use Apple Pay just like on your iPhone.
Having Apple Pay readily available on your wrist ensures Apple Pay is always readily available. It's by far the fastest way to pay. Just tap and you're on your way. If you prefer to get in and out of stores as quickly as possible, this is the way to go. Oh, and the people waiting in line behind you will thank you.
1st generation Apple Watch software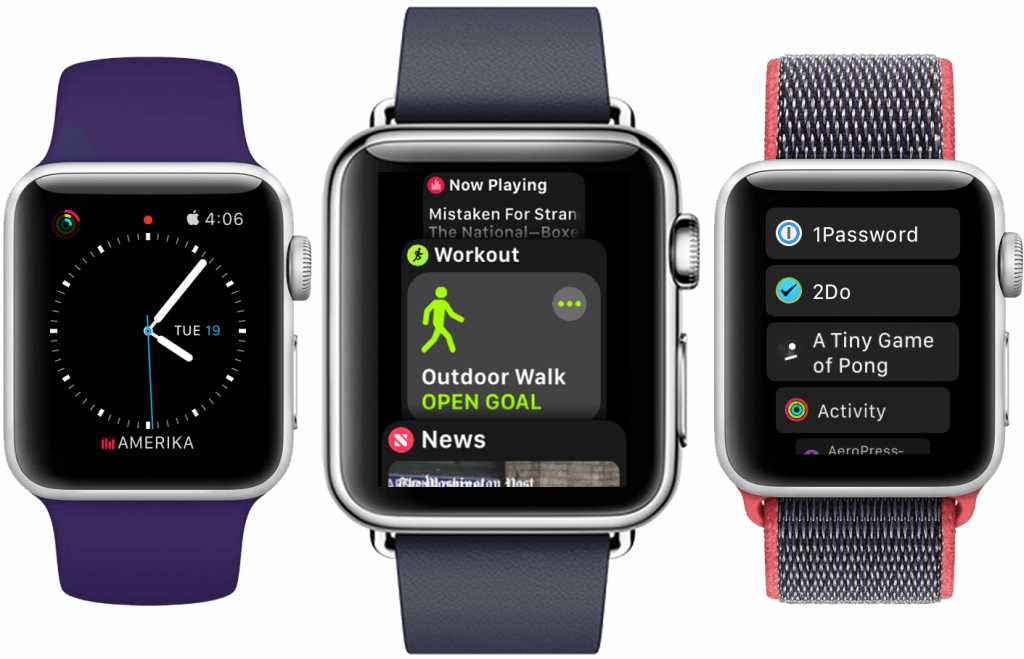 With the release of Apple Watch Series 4, Apple also showed off the latest version of their tiny operating system, WatchOS 5. One of the bigger downsides to owning the first generation Apple Watch is that the watch is no longer receiving software updates past WatchOS 4 — but is that really a big deal?
There's a laundry list of new features in WatchOS 5 (and now, WatchOS 6), but they only add to what was an already great smartwatch experience. With hundreds of apps still compatible with WatchOS 4 — including all the great features listed in this post — you'll still get plenty of use out of the first generation Apple Watch.
Even when pitted against competing smartwatches, the first gen Apple Watch still holds its own. Anyone looking for the smartwatch essentials (time, notifications, phone calls, mobile payments, fitness tracking) will find all that and more on the first generation Apple Watch.
What's missing in the 1st generation Apple Watch?
It's no secret that the first gen Apple Watch is missing some features found in later versions of the smartwatch. The first generation Apple Watch does not have 50m water resistance (introduced in Series 2), GPS tracking for outdoorsy types (found in Series 2), built-in altimeter (Series 3), 4G LTE (also introduced in Series 3), or larger display (introduced in Series 4).
Seeing as how the first generation Apple Watch is stuck on WatchOS 4, it's also missing a few new software features introduced in WatchOS 5 and 6. Let's be clear: nobody is saying the first generation Apple Watch is the entire package, we're only making a case that it's still a great entry level smartwatch for anyone with an iPhone.
1st Generation Apple Watch (Series 0) Price
As you can see, the 1st generation Apple Watch (Series 0) is still worth buying in 2020 and a great value considering everything the watch is still capable of. Current first generation Apple Watch prices start at $75 (42mm) and $98 (38mm) on Swappa. With prices this low, you could outfit the entire family in 1st gen Apple Watches for the same price as a single Series 5 model. That's a crazy good deal.
To shop our entire selection of 1st gen Apple Watches — in either 42mm or 38mm sizes — click the buttons below to get started.
SHOP APPLE WATCH FIRST GEN (42MM) SHOP APPLE WATCH FIRST GEN (38MM)