---
Swappa uses PayPal to process payments for several reasons. One reason is due to the extensive protections they offer for buyers and sellers. Another reason is due to how PayPal allows a buyer to send a secure payment using a variety of payment methods such as a PayPal account balance, credit card, or a debit card.
PayPal also has two options for financing, however, only one of those two options is available for Swappa purchases. The two financing options offered by PayPal include Pay in 4 and PayPal Credit.
Can I use PayPal's "Pay In 4" on Swappa?
Pay in 4: Lets a buyer split a purchase into four equal payments. This option is not available for Swappa purchases.
PayPal Credit: Lets a buyer pay no interest if they pay the full balance within 6 months. This option is available for Swappa purchase.
---
This is what happens when a buyer tries using PayPal's "Pay in 4"
When you get ready to purchase something from the Swappa marketplace, the first step is to click the Buy Now button. From that point, you enter your shipping address, review the details on the sale summary page, and then click the Pay Now using PayPal button.
After clicking the Pay Now using PayPal button you are directed to the PayPal website to choose your payment method and complete your payment. Unfortunately, despite Pay in 4 not being available for Swappa purchases, there are times when PayPal will present it as an option for the buyer.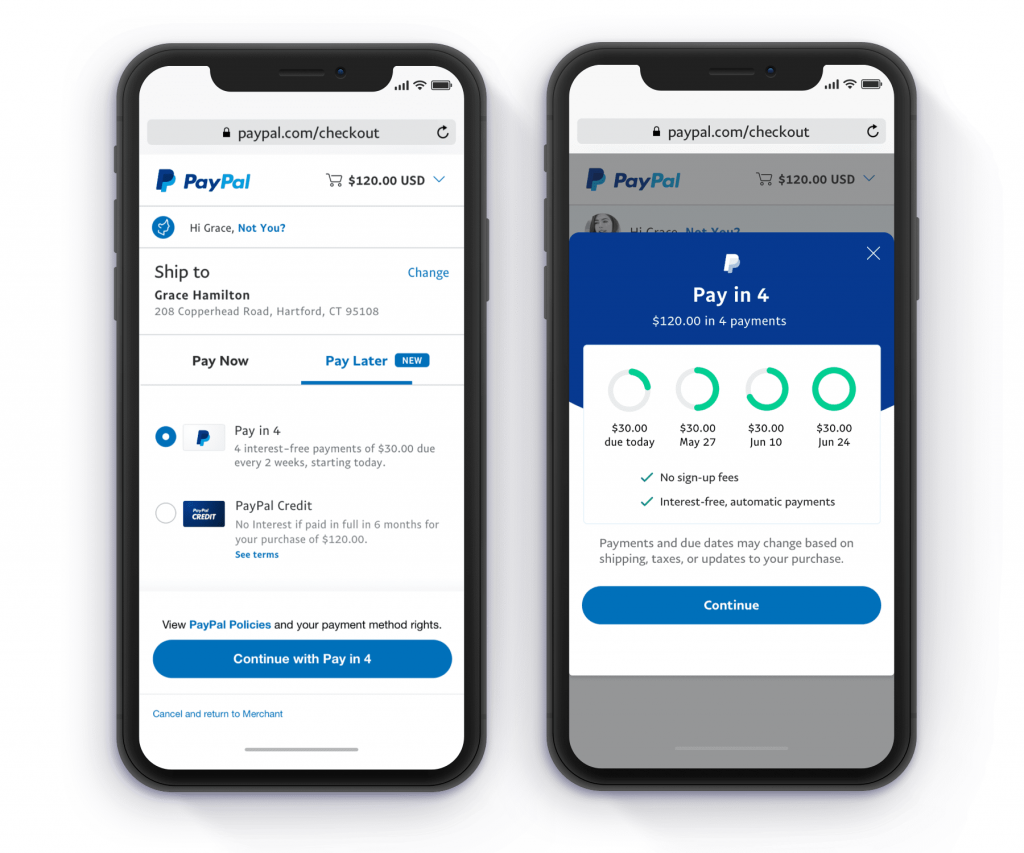 When a buyer selects the Pay in 4 option, they will see a pending authorization for the charge in their PayPal account. And, if they used a credit or debit card as the PayPal funding source, they may also see a pending authorization from their card issuer. But because Pay in 4 is not available for Swappa marketplace purchases, the payment will not go through, and ultimately, the sale will not be successful.
We encourage you to reach out to PayPal support and/or your financial institution to see how long it will take for the pending authorization to drop off and for the funds to show as available in your account.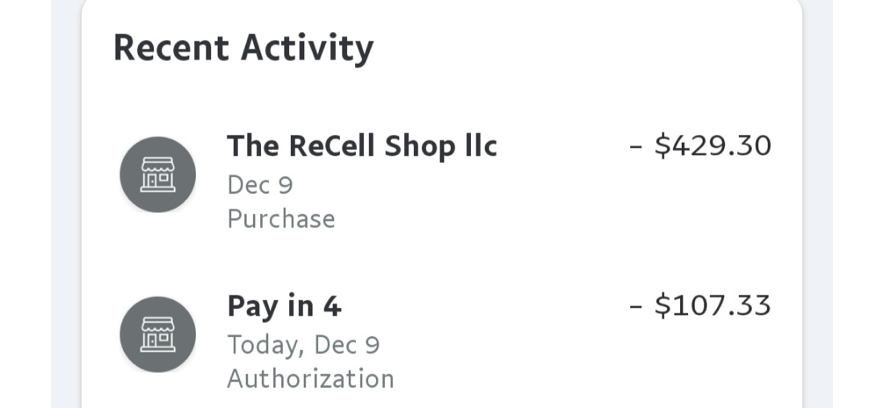 If you've found this post after attempting to use Pay in 4, we apologize for the inconvenience. Please also know that we are working to get this resolved with PayPal. If you have any questions regarding whether a purchase was successful, Swappa can be reached via our help desk.