---
There will always be differing opinions when it comes to deciding how long you should keep using your current phone. Some people like to upgrade and get the latest and greatest every time a new flagship is released. Perhaps more common, are the people that buy a new phone and plan to keep using it for as long as possible.
Here at Swappa, we fall on the side of believing that a modern smartphone can easily last several years. But regardless of how long you plan to keep your phone, there are times when you will absolutely need to replace it.
We've mentioned before that Swappa is a completely remote workplace, however, we do have regular video meetings to keep the team in sync. During a recent meeting, we ventured a little off the planned agenda and ended up coming up with a fun list of reasons why you should immediately break up with your phone.
Top ten reasons you should break up with your phone
1. You find yourself deleting old pictures, just so you can take new pictures
Smartphones are expensive, and getting the base-model with the minimum amount of storage is a great way to keep some money in your bank account. The problem is that our lives are on our smartphones and getting the minimum amount of storage will likely cause problems if you keep your phone for a long time. So…if you ever tried to take a picture of something and were greeted with a "Cannot Take Photo" message — you should immediately break up with your phone.
2. If your phone is being held together by tape or a case
Seriously? Come on, you know you deserve better than that. We know that upgrading to a better phone can be an investment, so it's understandable that you'd want to hang onto your device for as long as possible. But at Swappa, you don't have to. When you're ready to say goodbye, sell your old phone on Swappa and make 2x more cashback than you'd get from the other guys. Then, use that money to fund your upgrade.
When you shop last year's flagships, or maybe even a couple of years old, you'll find that so many of these smartphones have retained their value well and are still perfectly capable of supporting you in 2021.
Take the iPhone 8 Plus, for example. Compatible with the latest iOS 14 software, a large 5.5 inch True Tone display, and a great camera, you can get this phone for as low as $235 on Swappa. At Swappa, we believe you deserve a better phone and want to help you afford to make that switch.
3. Cracked screen/pieces of glass missing from the back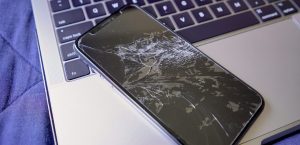 On average, approximately 90% of people drop their phones at least once a month. As a result, more than 50 million Americans crack their cell phone screens every year. Even if your touchscreen still works after it's cracked, you should still get it fixed or replaced. A cracked screen makes it easier for water to get in and makes your phone susceptible to additional damage. A broken screen or cracked back can even lead to painful glass splinters, making it physically dangerous to use. It often makes sense to fix your cracked phone screen. But if your phone is getting long in the tooth, you're probably better off cutting your losses and saying goodbye. Use the Swappa Repair Calculator to find out how much screen repair costs and whether you're better off repairing or replacing your cracked cell phone screen.
4. You get anxious whenever walking by a pool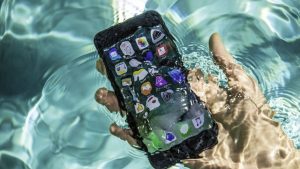 Water-resistance is easily a must-have feature found on most modern smartphones. At one point, dropping your phone into the toilet or a puddle of water spelled instant doom, but it's not something we really have to worry much about these days. The iPhone 7 and 7 Plus were the first iPhones to feature an IP67 water resistance rating, allowing the phones to survive fully submerged in 3 feet of water for up to 30 minutes. If you're still feeling worried whenever using your phone near the pool, in the tub, or during a rainstorm, it might be time to start looking for something new.
5. Having the wrong color bubble in your messaging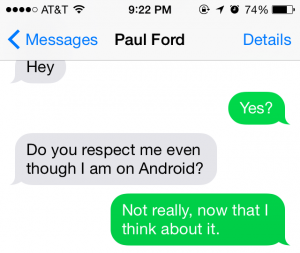 Apple versus Android is an age-old argument over which smartphone is better. The truth is that they each have good points and bad points. You may find yourself on the Android side, but it will always be hard to argue against the benefits of Apple's iMessage, which is the core of the green bubble (regular SMS messages) versus the blue bubble (Apple iMessage messages) argument. We're not going to judge you by the color of your messaging bubble, but if you are tired of your friends and family not including you in group text conversations because you have a green bubble — it may be time to break up with your current phone.
6. You want a better mobile gaming experience
It's no secret that gaming is more popular than ever. Late last year, Sony and Microsoft launched their next-gen PlayStation 5 and Xbox Series X|S consoles. Although a next-gen system will give you the best possible gaming experience, many of us like to game on the go. Unfortunately, older phones with slower processors and 60Hz screens don't amount to a very enjoyable gaming experience.
If you're looking for a competitive advantage in online multiplayer games like Call of Duty: Mobile, PUBG Mobile, or Minecraft: Pocket Edition, upgrade to a phone with a modern Snapdragon chip and a high refresh rate display. Our top choice is the budget-friendly Samsung Galaxy S20 FE with its powerful Snapdragon 865 chip, vibrant 6.5-inch Super AMOLED display, and 120Hz refresh rate for smooth motion. Learn more in our mobile gaming guide.
7. Your selfie game is suffering
Smartphone cameras have improved a lot over the years. If you haven't upgraded in a few years, you'd be surprised how good modern-day phone cameras have gotten. Whether you're wanting to improve your selfie game with Portrait Mode, increase your low-light photography, or just upgrade to better camera software overall, it might be time to break up with your old smartphone camera.
Your first thought might be to take a quick peek at the spec sheet and pick the phone with the most megapixels — but that won't tell you the full story.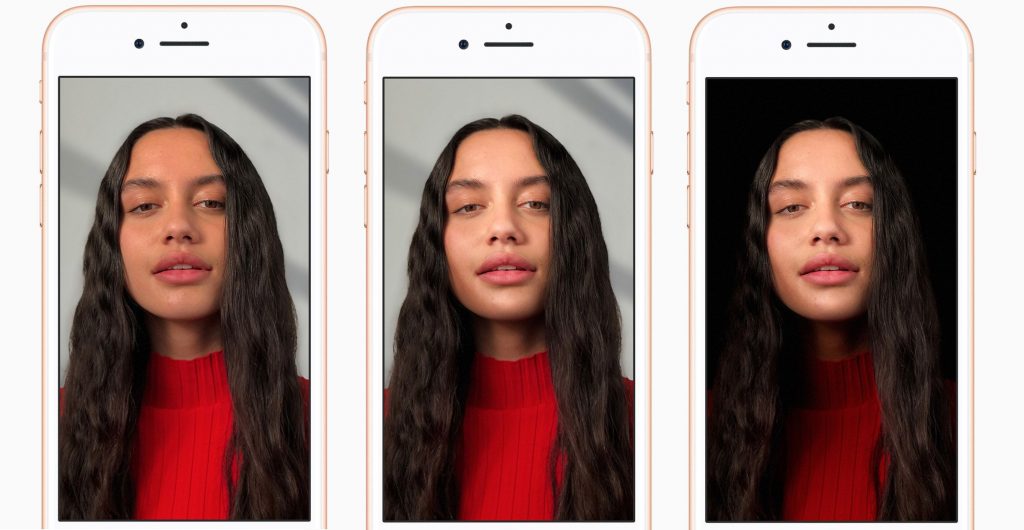 In 2021, it's possible to have a 12MP camera that takes better photos than one with 48 megapixels. Take the iPhone for example, which is known for offering one of the best smartphone cameras around — despite its megapixel count trailing behind other manufacturers. Nowadays, the software capabilities are just as (if not more) important than the camera hardware.
The best smartphone camera to get boils down to what type of lens you prefer, whether you want an Android or Apple device, and how much you're willing to spend. If you're looking for an affordable phone with a great camera, you can't go wrong with an iPhone 11 or 11 Pro. The iPhone 11 series offers Smart HDR, Deep Fusion, Night Mode, and improved portrait mode. These features improve image quality from low light to brightly lit situations, and you can get the iPhone 11 on Swappa for just $414.
Apple's Portrait Mode is only available on iPhone X and later, so if you want to save even more for better selfies, go with the iPhone XR for just $275.
For Android fans, check out the affordable Google Pixel 3 XL or 4 XL. Pixel devices are known for their phenomenal cameras, due to Google's machine imaging software. For just $271 on Swappa, the Pixel 4 XL features Night Sight, Super Res Zoom, and Motion Auto Focus, Portrait Mode, and improved HDR. And if you go with a Pixel 3 or 3 XL, your selfie cam features a wide-angle lens, allowing you to get more in the frame.
8. You want to upgrade your YouTube or TikTok videos
Maybe you're cool with your current selfie capabilities. But if you're wanting to start uploading videos to YouTube and TikTok, you'll need a phone with modern-day video capabilities.
Last year's iPhone 11 Pro Max has a lot of the same camera features as the latest iPhone 12 Pro Max, but you can get it for less on Swappa. With a triple camera setup, you can shoot video with a wide-angle, ultra-wide, and telephoto lens. The 11 Pro Max can shoot 4K video up to 60 fps, making for better HD video quality. The phone also comes with Smart HDR and improved computational image processing capabilities, improving overall video quality. Get it on Swappa or starting at $620.
For Android lovers, the Samsung Galaxy Note 20 Ultra 5G is one of the best smartphones for videography you can buy. Not to mention you can get it on Swappa for $400 less than the current MSRP ($1,200). The Galaxy Note 20 Ultra also comes with three lenses: a wide-angle, ultra-wide, and telephoto lens. It can also shoot 4K video up to 60 fps, allowing for impressive, cinematic shots.
9. Streaming video online is slow
You don't have to be a rocket scientist to see there have been some major advancements in mobile technology over the years. The most obvious are things like thinner chassis, larger displays, or additional camera lenses, but there are plenty of changes under the hood worth noting. One overlooked spec is a phone's modem. This is the ability for the phone to connect to newer, more advanced networks, whether that's LTE Advanced (which debuted on the iPhone XS series), or 5G (iPhone 12 series). If you're noticing buffering when it comes to video or music that takes a minute or two to load up the next song — it might be time to upgrade.
10. You permanently tether your phone to a charging cable and external battery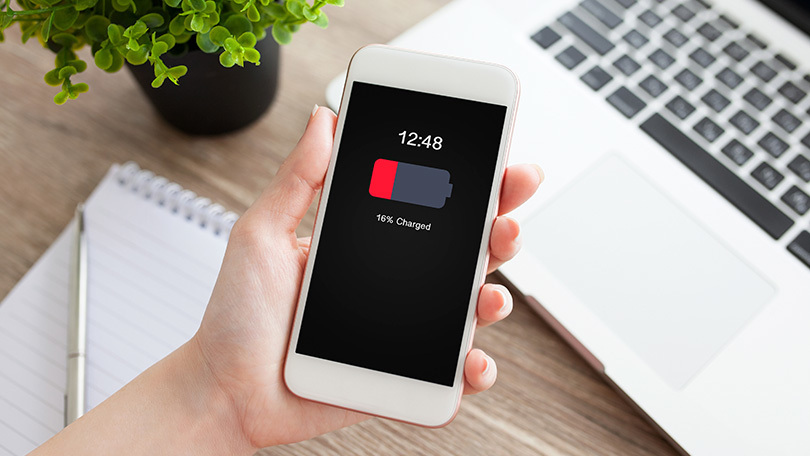 It doesn't matter whether you bought a top-of-the-line flagship model, or the cheapest smartphone you can get — the battery life will degrade over time. If you're unplugging your phone from a home wall charger, only to immediately plug it into a portable battery pack just so you can run a quick errand — you should immediately break up with your phone.
---
If you're contemplating breaking up with your phone due to any of the reasons listed here in this post — there is a good chance that your phone will not be eligible for sale on Swappa. All phones must be fully functional, and not have any cracked glass or structural damage. But don't worry, Swappa is still here to help, even if you can't sell your current phone in our marketplace.
If you are committed to making it work with your current phone, you can look towards getting it repaired. The Swappa Repair Network will help you find a trusted and local repair shop, and our Repair Calculator will help you decide whether the repair will be worth the cost.
Or, if you are ready to recycle your damaged smartphone and move towards something newer (read: undamaged and in one piece), you can start browsing for your newish phone by tapping the green button below.