---
Bottom line: If you're wondering if you should upgrade from the S10 to S20, the answer depends on what you're looking for. If you want better performance, a smoother 120Hz display, improved battery life, and faster wired charging for around $350 — the Galaxy S20 is definitely worth upgrading to. The only feature not worth upgrading to is the camera, which is relatively matched across the board.
When upgrading your smartphone, most people know that shopping gently used is the best way to find a great deal on a newish device. The problem is that yard sale apps leave a lot of uncertainty when shopping online — but Swappa is different.
On Swappa, not only can you find the best deals on gently used tech, but our staff works around the clock to hand-verify listings before they go live. This makes Swappa the safest place to buy used tech online, and allows you to shop with confidence.
Because not everyone can afford — or even justify — dropping $800+ for the latest Samsung Galaxy S21 (find it cheaper on Swappa), it might make more sense to simply go with the previous year's model instead. With the price of the Galaxy S20 hitting new lows in our marketplace, now is a great time to buy.
Whether you're thinking of upgrading your old phone to the Galaxy S10 or S20, or you already have an S10 and wondering if you should upgrade to the newer S20 — this post will help answer all your most pressing questions. Let's dive in.
Galaxy S10 vs S20 specs
Galaxy S10
Galaxy S20
Display
6.1-inch Dynamic AMOLED
QHD+ (1440 x 3040) Resolution
60Hz Refresh Rate
6.2-inch Dynamic AMOLED
WQHD+ (1440 x 3200) Resolution
120Hz Refresh Rate
Processor
Qualcomm Snapdragon 855
Qualcomm Snapdragon 865
RAM
8GB
12GB (Verizon 8GB)
Rear cameras
12MP Dual Aperture
12MP Ultrawide
12MP Telephoto
12MP Wide Angle
12MP Ultrawide
64MP Telephoto
Front camera
10MP
10MP
Storage
128GB, 512GB, micro SD card
128GB
Battery
3,400mAh (18W fast charging)
4,000mAh (45W fast charging)
Water resistance
IP68
IP68
Headphone jack
Yes
No
Cellular
4G LTE
5G
Dimensions
70.4 x 149.9 x 7.8 mm
69.1 x 151.7 x 7.9 mm
Weight
157g
163g
The Galaxy S10 was released in March 2019, and was followed up by the Galaxy S20 in March 2020. Whereas the Galaxy S8 to S9 were strikingly similar, moving from the Galaxy S10 to the S20 represents a much bigger upgrade in hardware.
Just by glancing over the raw spec sheet, you're going to find the Galaxy S20 is a true upgrade from the Galaxy S10 in just about every area. That's not to say the Galaxy S10 isn't a good phone (and starting at $200, it's also an even better value), but the Galaxy S20 ups the ante with a handful of meaningful improvements like a (flatter) 120Hz display, better performance, longer battery life, and 5G connectivity.
The oddball of the bunch being the Verizon version of the Galaxy S20 which supports both Sub6 and mmWave 5G, at the cost of RAM, downgrading from 12GB to 8GB. Something to keep in mind as you shop around (we recommend going with the unlocked model if you're looking for Verizon compatibility and more RAM).
Galaxy S10 vs S20 size
Visually, the phones don't look too different, with the S20 keeping to Samsung's usual design aesthetic. You have curved glass on the front and back, with a metal frame sandwiched in between. The front facing camera was also moved from the corner to dead center, and the rear camera array is now vertically oriented and pushed to the corner.
When it comes to size, the Samsung Galaxy S10 and S20 aren't too different there either. The Galaxy S10 is slightly wider, but shorter than the S20. Both devices are nearly identical when it comes to thickness, with only a .1mm difference between the two.
Screen size, you're looking at a 6.1-inch screen on the Galaxy S10, while the S20 measures in at 6.2-inches and doesn't curve as much along the edges. The S20 has a smaller top bezel and extended screen size, while both the S10 and S20 feature nearly identical bottom bezels.
Galaxy S10 size: 70.4 x 149.9 x 7.8 mm
Galaxy S20 size: 69.1 x 151.7 x 7.9 mm
It's worth mentioning that the smallest 2019 option — the 5.8-inch Galaxy S10e — was dropped in 2020, so the regular Galaxy S20 is officially the smallest model you can buy. So if you're looking for something a little easier to use with one hand, you may want to check out the Samsung Galaxy S10e.
Galaxy S10 vs S20 camera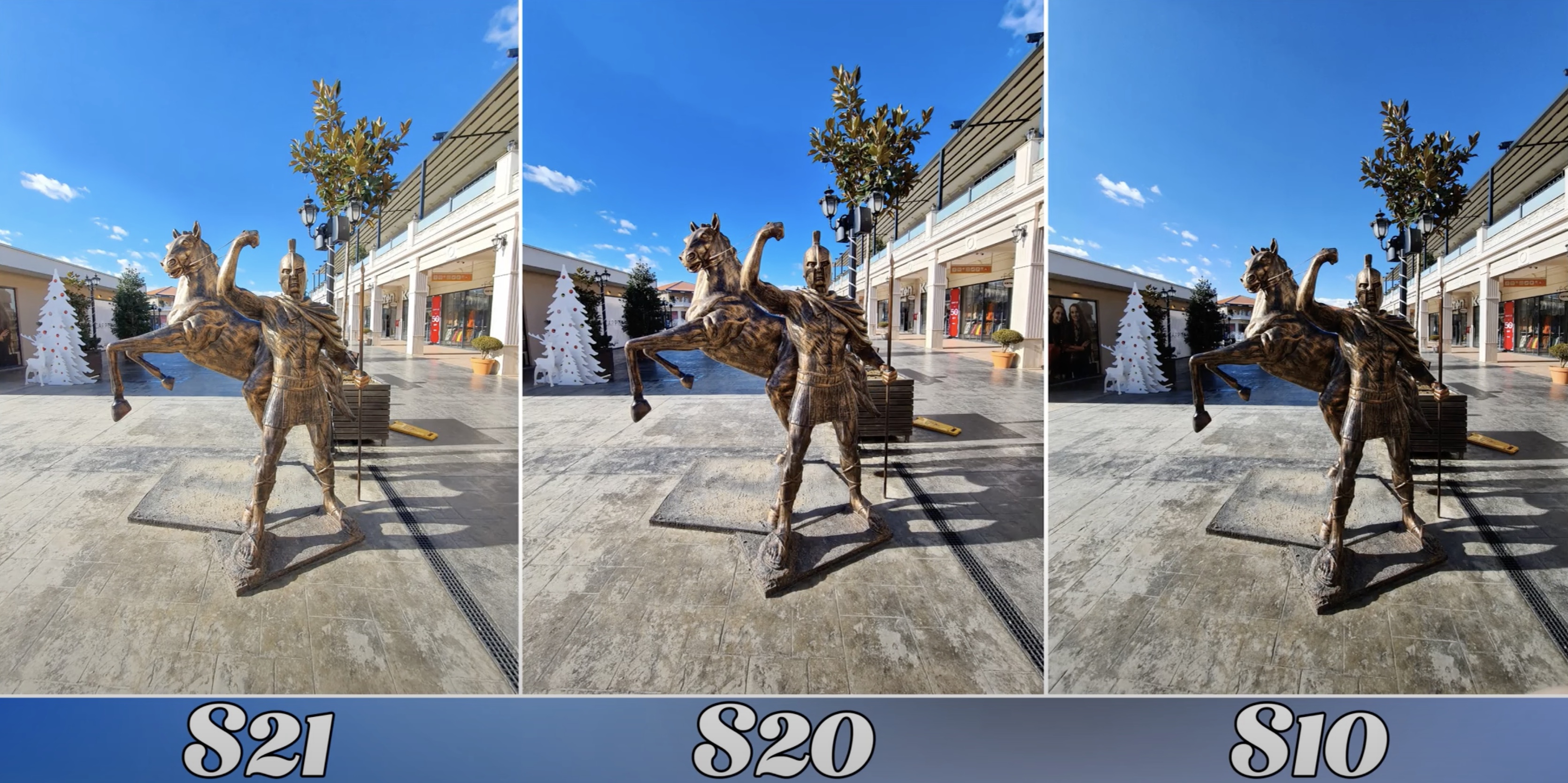 Image credit: YouTube
Camera quality is a big reason why people would want to upgrade their old phone, so how does the Galaxy S20 compare to the previous S10? Well, they're pretty evenly matched in actual photo quality, despite differences in actual hardware.
For instance, the Galaxy 10 and S20 share the same megapixel count for their primary cameras, but the Galaxy S20 actually features a sensor with larger pixels (1.8 microns) for improved low-light shots. At the same time, the Galaxy S10's mechanical Dual Aperture camera can open up to f/1.5, which is a bit wider than the S20's f/1.8.
The S20's telephoto camera also switches from optical zoom on the S10, to a new high-resolution 64MP sensor that uses pixel binding (advanced digital zoom) for up to 3x zoom. The results are nearly identical across both models, so there are no real improvements there. Which is pretty much the theme across the board.
Even with the ability to record in 8K, the Galaxy S10 and S20 cameras are pretty evenly matched. So, if you're hoping for a dramatically better camera experience from the S20, you might be disappointed.
Galaxy S10+ vs Galaxy S20+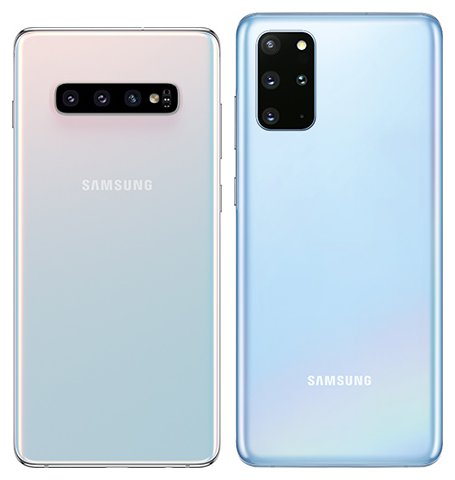 The next size up from the Galaxy S10 and S20 are the Galaxy S10+ and S20+. Like their smaller counterparts, you'll find mostly the same specs between regular and plus models, only a noticeable increase in screen size and battery capacity.
The Galaxy S10+ comes equipped with a large 6.4-inch display, higher-capacity 4,100mAh battery, 8GB or 12GB of RAM, and up to 1TB of internal storage. Those are incredibly high specs, even by 2021 standards. So, how does the S20+ top that?
The Samsung Galaxy S20+ adds an even larger 6.7-inch display with a 120Hz refresh rate, 4,500mAh battery with faster 25W or 45W charging, 12GB of RAM standard, up to 512GB storage, additional 3D depth camera on the back, and of course, Sub6 and mmWave 5G connectivity.
Should you upgrade your S10+ to the S20+? That mostly depends on whether you have a lower-end S10+ (with 8GB of RAM and 128GB of storage), in which case you may find the S20+ upgrades worthwhile. But if you have the most decked out Galaxy S10+ model with 12GB of RAM and 1TB of storage (which is pretty rare), the S20+ upgrades could be negligible unless you really care about a slightly faster processor, slightly larger 120Hz display, slightly larger battery, and slightly faster 5G connectivity.
Unfortunately, the Galaxy S20+ removes the headphone jack, so if that's a feature you loved from the S10+, you may want to hang onto it for a bit longer.
Galaxy S10 5G vs Galaxy S20 Ultra
Samsung also introduced a special 5G variant of the S10. Since this was when 5G was barely being introduced by some carriers, the phone only supported 5G mmWave which even to this day is pretty tough to find. But the phone added more than just 5G, carrying a larger display, higher-capacity battery, and extra 3D depth-sensing cameras. In some ways, it was a prototype for what would evolve into Samsung's Ultra series the following year.
Following up with that idea, the Samsung Galaxy S20 Ultra is the absolute highest-end phone money can buy. Even by 2021 standards, you'll find few premium phones that can match it. The raw spec sheet alone is enough to make tech fans drool, with a huge 6.9-inch 120Hz display, quad-camera setup, 40MP selfie camera, 512GB of storage with 16GB of RAM, 5,000mAh battery, and 45W fast charging.
For anyone who enjoyed their Galaxy S10 5G, but has an itch for something new, the Galaxy S20 Ultra makes a perfect — and much more affordable — upgrade. Just keep in mind you'll lose out on a headphone jack, but you'll gain micro SD card expansion along with all the upgrades listed above. Starting at around $515, the Galaxy S20 Ultra is an insane value and offers far better hardware than anything you'd find for the same price brand new.
---
Galaxy S10 vs S20 price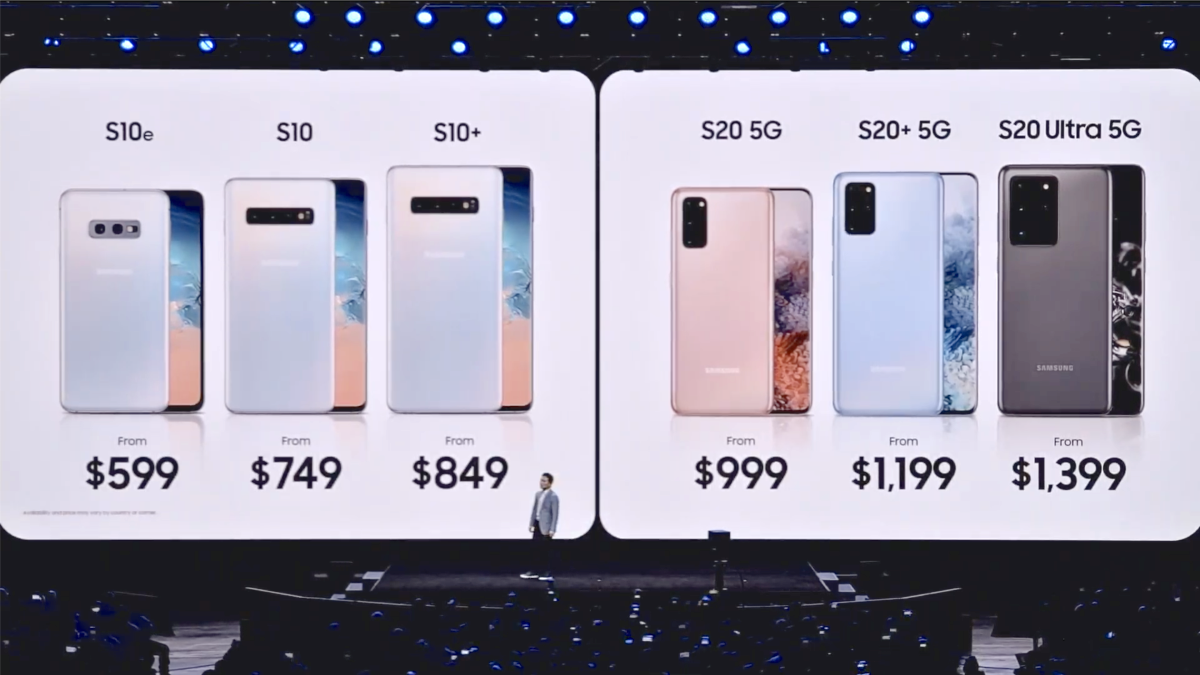 Finally, the main deciding factor on whether you should upgrade your S10 to the S20 is the price. When the Galaxy S20 first launched, it was priced at $999, $1,199 (S20+), and $1,399 (S20 Ultra). Today, you can find gently used models on Swappa at seriously discounted prices.
For instance, the price of a gently used Galaxy S20 on Swappa starts at $329, or $435 for the S20+, or $515 for the S20 Ultra. As you can see, there's a Galaxy S20 to fit almost any budget and priced more affordably than you'll find anywhere else. The hardest part is deciding which Galaxy S20 model you should upgrade to.
And once you've picked up a cheap Galaxy S20, you can recoup most of your costs by selling your Galaxy S10 on Swappa. Right now the Galaxy S10 is worth around $315, making total upgrade costs around $150 depending on the model, carrier, and storage configuration.
If you're interested in checking out more cheap Samsung Galaxy phones on Swappa, hit the button below. To see how the Galaxy S10 compares to every other Galaxy out there, head on over to our Galaxy S10 Comparison Guide for more.