---
You've seen it, haven't you?
The allure of a fresh pair of Nikes, the thrill of the hunt, the satisfaction of a rare find.
Welcome to the world of sneaker collecting, a cultural phenomenon that's been shaping our lifestyle and fashion choices.
From streetwear to hip-hop, from sports affiliations to social networks, let's dive in and explore how Nike's influence has grown beyond the sole, creating ripples throughout different aspects of our culture for more than 40 years.
Key Takeaways
Nike sneaker collecting has expanded beyond teenagers and athletes, becoming a reflection of socio-cultural identity.
Nike sneakers have had a significant impact on fashion trends, blurring the line between casual and luxury wear and driving a style evolution blending sportswear and streetwear aesthetics.
Social networks and conventions have played a crucial role in facilitating a sense of community among sneaker collectors, providing platforms for sharing, discussing, and trading sneakers, and shaping a unique lifestyle.
Nike sneaker collecting intersects with the streetwear scene, representing identity and cultural discourse, and fostering a community centered around Nike. Additionally, the connection between Nike sneaker collecting and hip-hop, sports affiliations, and global youth culture has been profound and influential.
The Rise of Sneakerhead Culture and Its Impact on Society
In the face of changing trends, you've likely noticed the rise of 'sneakerhead' culture and the significant impact it's had on society. You'd be intrigued to know, sneakerhead demographics aren't just confined to teenagers and athletes anymore. It's broadening, reaching professionals, celebrities, and fashionistas alike.
As a footwear investment, sneakers have become a lucrative market. More than a style statement, they're a reflection of one's socio-cultural identity. Analyzing this culture, you'll observe how it's intertwined with music, sports, and fashion trends.
Collectible sneakers, particularly from brands like Nike, have become coveted items, sometimes fetching astronomical prices. They're not just shoes; they're a blend of art, history, and technology. So, if you're aiming for mastery, understanding this evolving culture is crucial.
The Influence of Nike Sneaker Collecting on Fashion Trends
You've likely picked up on the fact that Nike sneaker collecting doesn't just influence footwear choices, but it also sets the pace for broader fashion trends. This trend has seen a remarkable Style Evolution, driven by a unique blend of sportswear and streetwear aesthetics.
Here are three ways this has unfolded:
Integration into High Fashion: Nike sneakers have made their way onto prestigious runways, blending the line between casual and luxury wear.
Celebrity Influence: Stars like Kanye West have collaborated with Nike, launching iconic designs and setting global trends.
Styling Flexibility: The versatile designs allow for a wide range of style expressions, from minimalist to edgy.
Next, we'll delve into the role of social networks and conventions in sneaker collecting.
The Role of Social Networks and Conventions in Sneaker Collecting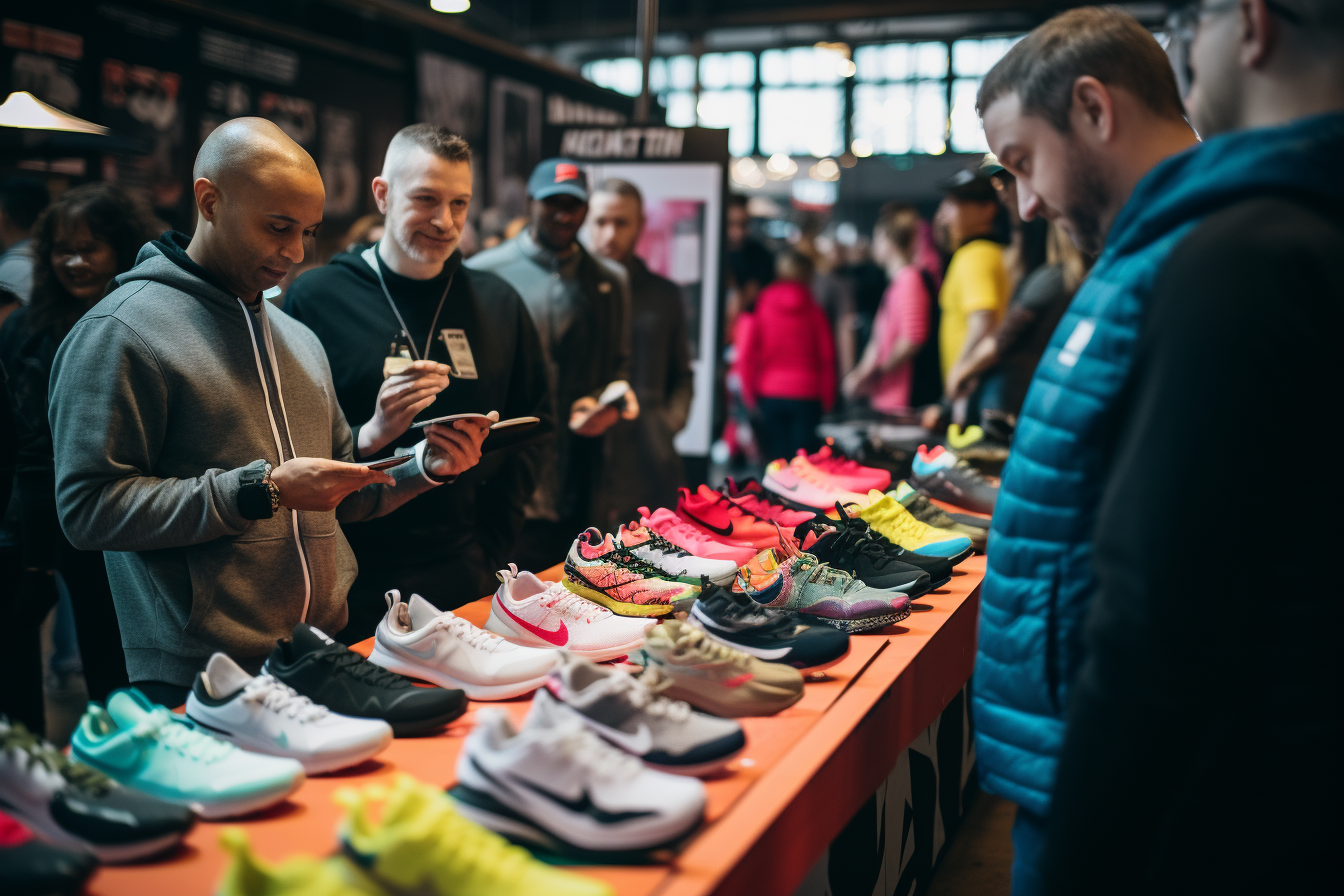 As a sneaker collector, you're not just buying shoes, but you're also participating in an extensive network of like-minded individuals. This network is largely facilitated through social media platforms and conventions.
These online spaces offer a sense of community and camaraderie among sneaker collectors. They fuel your collecting motivation and provide a platform for verification to ensure online authenticity.
Through sharing, discussing, and trading coveted Nike silhouettes, you gain a deeper appreciation for the brand's design nuances and cultural impact.
Conventions, on the other hand, offer a tangible experience for sneaker collectors. They provide an opportunity to connect with fellow enthusiasts, showcase your collection, and score rare finds.
These interactions have shaped the collective sneaker culture, creating a unique lifestyle centered around Nike.
Next, let's delve into understanding the Nike sneaker marketplace and trading communities.
Understanding the Nike Sneaker Marketplace and Trading Communities
You're about to enter the bustling world of the Nike sneaker marketplace, and you'll discover how trading communities have revolutionized the way collectors buy, sell, and appreciate their coveted kicks.
The marketplace dynamics of this specialized world are shaped by:
The rarity and cultural significance of the sneakers, which drives their value.
The trading ethics set by the community, with fair trade and authenticity being paramount.
The influence of high-profile collaborations and innovative design trends on the market's demand-supply balance.
Each sneaker tells a story – of art, sports, and culture, and the marketplace is the stage where these stories are traded.
As a collector, understanding these dynamics can turn your passion for sneakers into a rewarding journey of cultural discovery and appreciation.
The Intersection of Nike Sneaker Collecting and the Streetwear Scene
Diving into the intersection of Nike sneaker collecting and the streetwear scene, you'll find it's a vibrant space where fashion, art, and personal expression collide in a unique blend of style and substance.
Here, brand loyalty development isn't just about wearing a logo; it's a statement of identity and part of a larger cultural discourse. You're not only buying into a product, but also a community bound by shared aesthetics and values.
Sustainability concerns are also shaping the scene as collectors increasingly seek ethically produced, durable designs. This is a testament to the evolving consciousness of the Nike collector, who appreciates not just the sneaker's style, but its story.
Let's transition now to exploring the relationship between Nike sneaker collecting and hip-hop.
Exploring the Relationship Between Nike Sneaker Collecting and Hip-Hop
In the world of hip-hop, you'll quickly notice a strong connection to the culture of Nike sneaker collecting. Now, let's unravel the relationship between these two.
Lyric References: Sneakers, especially Nikes, are often referenced in rap lyrics, solidifying their iconic status in the culture. Jay-Z's 'Encore', for example, mentions the Nike Air Force 1's, cementing their cultural significance.
Artist Collaborations: Nike has collaborated with hip-hop artists like Kanye West and Travis Scott, further intertwining the brand with the genre.
Style Statement: Nike sneakers have become a status symbol in hip-hop, reflecting an artist's success and individuality.
From lyrics to collaborations to fashion statements, Nike sneaker collecting is deeply woven into the fabric of hip-hop. By understanding this, you'll appreciate the cultural depth of this hobby.
Nike Sneaker Collecting and Its Connection to Sports Affiliations
You can't ignore the profound impact of sports affiliations on Nike sneaker collecting.
It's a fascinating world where team loyalty can dictate your footwear choices and athlete endorsements can skyrocket a shoe's desirability.
Let's dissect these trends, understanding how they shape the culture and lifestyle of sneakerheads worldwide.
Team Loyalty Influence
Many of you aren't just collecting Nike sneakers, you're showcasing your dedication to your favorite sports teams. Your passion transcends the typical collector's psychology, and sneaker customization becomes a form of expression. A pair of Nike sneakers is no longer just footwear; it's a symbol of loyalty and identity.
Here are three ways this expression unfolds:
Team Colors: You'll often pick sneakers that mirror your team's colors, creating a visual representation of your allegiance.
Signature Athlete Models: You're likely to purchase models associated with your team's star athletes, further strengthening your tie with the team.
Limited Editions: Your pursuit of exclusive team-themed editions demonstrates your dedication and sets you apart in the sneaker community.
This team loyalty influence has enriched the sneaker culture, tying it more closely to sports and personal identity.
Athlete Endorsement Impact
Over the decades, you've seen a massive shift in sneaker culture thanks to the influence of athlete endorsements, particularly those connected to Nike. The brand loyalty effects are evident in the way fans rush to buy sneakers endorsed by their favorite sports icons, showing a clear marketing strategies impact.
This isn't merely about footwear; it's a lifestyle choice, a statement of affiliation, and an expression of personal style. Nike's collaborations with athletes like Michael Jordan and LeBron James have revolutionized the collectible sneaker market, creating iconic models that are as much about performance as they're about fashion.
You feel the cultural pulse in each release, the anticipation palpable. It's a fascinating exploration of how sport, fashion, and culture intertwine, and you're right in the middle of it.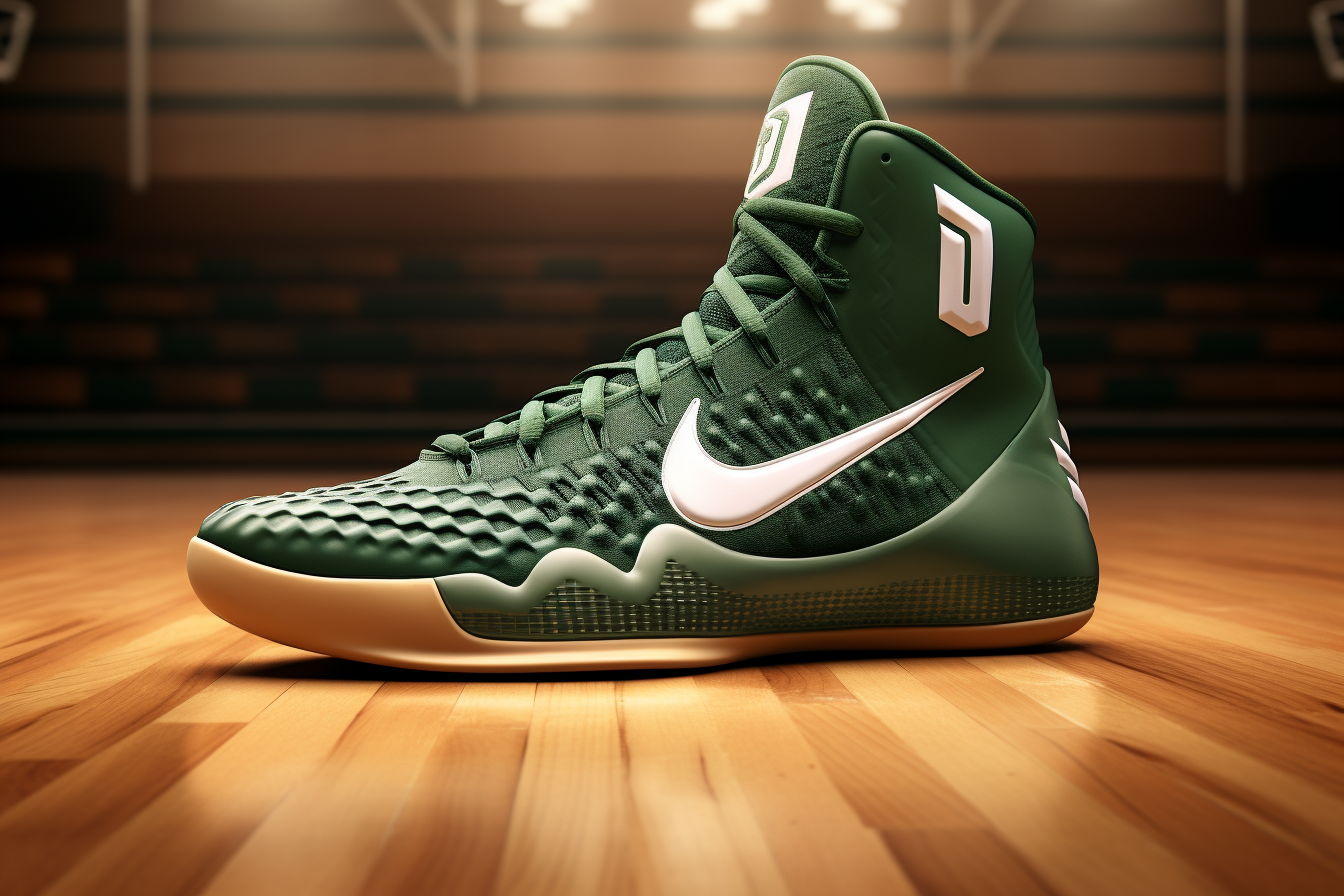 Frequently Asked Questions
What Are the Most Expensive Nike Sneakers Ever Sold in the Collector's Market?
You'd marvel at the immense investment returns from Nike's Moon Shoe sale, fetching a staggering $437,500. Collector motivations often stem from rarity, history, and novelty, making this 1972 running shoe a prized possession in sneaker culture.
How Does Nike's Marketing Strategy Influence the Sneaker Collecting Trends?
Nike's marketing strategies, like brand loyalty initiatives and celebrity endorsements, significantly shape sneaker collecting trends. They've instilled a desire to own limited editions, influencing your fashion choices and enhancing your cultural lifestyle experiences.
What Role Does Counterfeits Play in the Nike Sneaker Collecting Scene?
Counterfeits play a complex role in sneaker collecting. It tests your detection skills, raises legal implications, and ironically, fuels your passion for genuine Nikes. It's a challenging, yet intriguing, part of the culture.
How Does the Sneaker Collecting Culture Vary in Different Countries Across the World?
You'll find global variations in sneaker collecting culture, largely shaped by cultural influences. Each country has unique trends and values, affecting what's hot in the sneaker game. It's a fascinating study of style and identity.
Final Thoughts
In a nutshell, Nike sneaker collecting isn't just a hobby, it's a lifestyle that has shaped culture, fashion, music, and sports in profound ways.
It's more than just lacing up a pair of kicks; it's a symbol of status, an expression of identity, and a testament to the power of branding.
It's a trend that's here to stay, firmly rooted in our society.
So, keep your ear to the ground and your eyes on those covetable swooshes.