---
While modern smartphones are growing larger, more expensive, and packed to the brim with new technology and hardware features, they're still relatively vulnerable when it comes to accidental damage. In the case of the Samsung Galaxy Note 20 and Note 20 Ultra, the phone's exterior is primarily made of glass, something that doesn't always fare too well when dropped onto hard surfaces like concrete.
ac·ci·dent
An unfortunate incident that happens unexpectedly and unintentionally, typically resulting in damage or injury.
Even the most careful people in the world have accidents and should you ever find yourself in need of a Galaxy Note 20 screen replacement, it's important to know what repair options are available to you. Thankfully, the Swappa Repair Network is a great way to find cheap and affordable phone repair near you. Whether it's a cracked screen, bad battery, or any other type of hardware failure, the Swappa Repair Network can help you get back on your feet again in no time flat.
Repair cost for the Samsung Note 20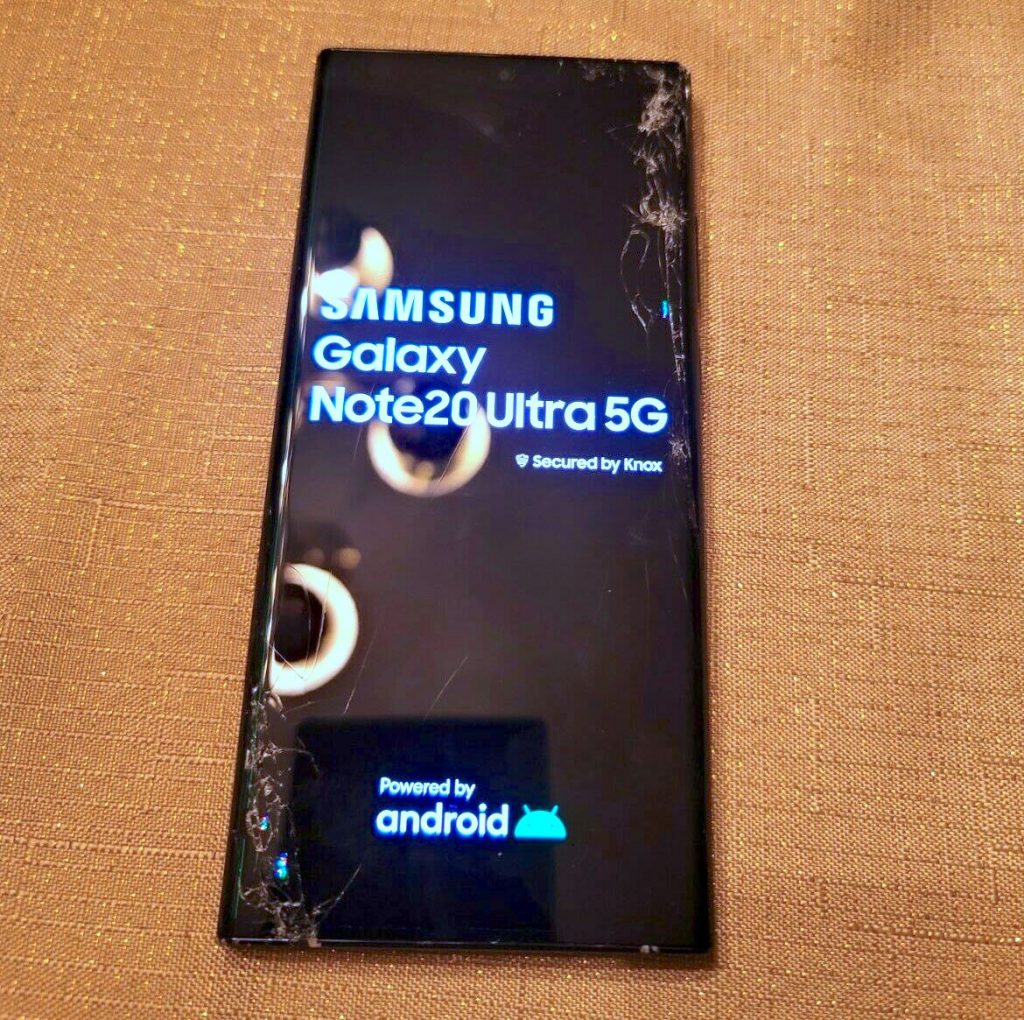 The most common type of phone repair — whether you have a Galaxy Note 20, Note 20 Ultra, or any other phone — is screen repair. A cracked screen can result in all kinds of issues ranging from a blank screen, black ink that obstructs your view, or even colored lines running up and down the display.
In more severe cases of breakage, the glass can completely shatter, resulting in sharp glass shards that can easily splinter into your skin. Another problem with a cracked screen is that it compromises your phone's water resistance, allowing for water to seep into the delicate internals. While in many cases you can continue using a cracked Galaxy Note 20 screen, it's not something you'll want to put off fixing for too long.
Repair pricing varies according to each specific device and the hardware component that needs to be replaced. Samsung provides their own repair services, requiring you to either bring your phone into an "Authorized Service Center" (uBreakiFix or Samsung Experience Store). Depending on where you live, you can also schedule an appointment for someone to come to your home for an extra fee, or just mail off your Samsung Galaxy using a prepaid shipping label ($10 shipping fee).
According to Samsung's repair site, the estimated cost to repair a Samsung Galaxy Note 20 screen is $219, while the Samsung Galaxy Note 20 Ultra screen is $269. Samsung recommends calling a representative for a more accurate estimate. It just so happens that our local uBreakiFix is an official Samsung Authorized Service Center, WISE Certified Repair location, and the best part: they're also listed in the Swappa Repair Network. According to uBreakiFix, Galaxy Note 20 Ultra repair would cost $296.99, bringing the grand total to around $320 after taxes. Expected wait time for walk-in repairs is about 2 hours, so you won't have to be without your phone for very long.
The Swappa Repair Network is a great way to find local repair shops near you, including shops like uBreakiFix. With over 2,300 phone repair shops located in 270 metropolitan areas across the US, there's a good chance there's already a repair shop in your area. To start browsing our entire listing of repair shops — with upfront pricing estimates for many popular devices — use the button below.
Is Galaxy Note 20 screen repair worth it?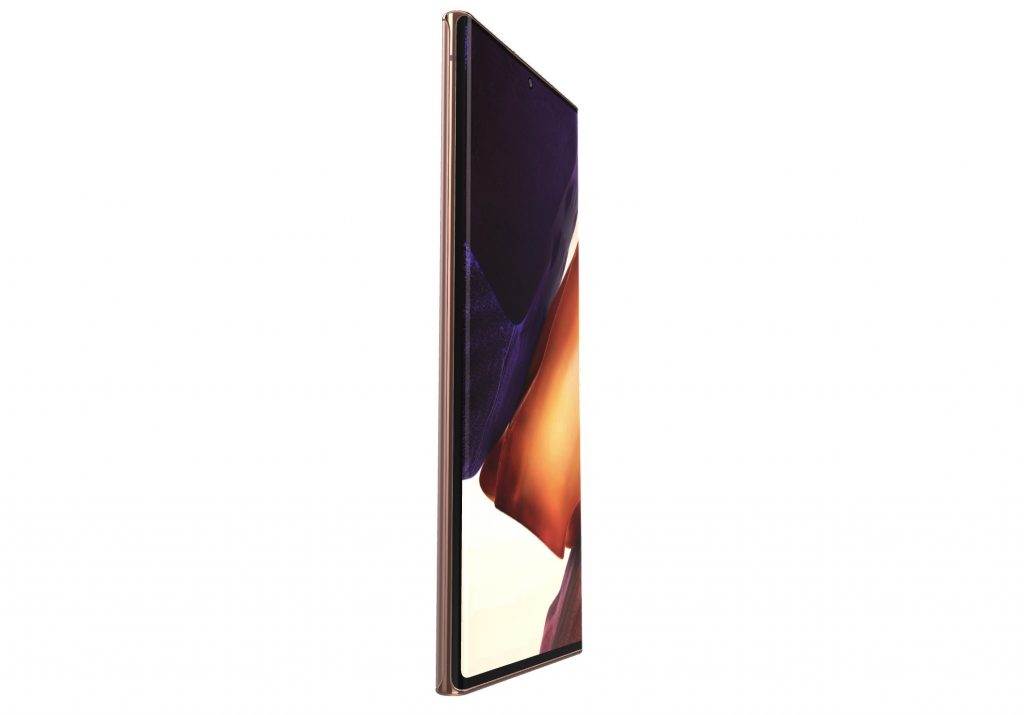 Should something ever happen to your Samsung Galaxy Note 20 or Note 20 Ultra — cracked screen, water damage, etc. — you generally have two options: repair the phone or buy a new model. But there's also another option that can save you hundreds of dollars: buying a gently used Galaxy Note 20 on Swappa.
The Galaxy Note 20 first launched at $999, while the higher-end Galaxy Note 20 Ultra was $1,299. Although those prices are a bit on the high side, used Galaxy Note 20 models on Swappa are much cheaper. With used prices starting at $570, it's easy to find a cheap Samsung Galaxy Note 20 or Note 20 Ultra on Swappa for almost half-off. Alternatively, check out the best Galaxy Note 20 upgrade options on our Galaxy Note Buyer's Guide.
To start saving on a Samsung Galaxy Note 20 and Note 20 Ultra, check out the widget below to start browsing all available listings on Swappa today.