---
The Sony PlayStation 5 might be difficult to buy right now, but that's not necessarily bad news for anyone looking to sell the console on Swappa. The biggest hurdle you'll face when selling a PlayStation 5 online is figuring out how to ship the PS5, how much it'll cost, and what materials are needed to make sure the console arrives safely at its intended destination. In this post we'll try to answer all these questions whether you're selling a PS5 on Swappa, or simply sending it as a gift.
How big is the PS5?
It's no secret that the PS5 is an absolute beast of a console. In fact, it's the largest home gaming console ever released. Weighing in well over 10lbs, the disc-drive equipped PS5's dimensions are 15.4″ x 4.1″ x 10.2″, while the PS5 Digital Edition measures in at 15.4″ x 3.6″ x 10.2″. Of course, the retail box size and weight is even more substantial, and includes the controller, HDMI cable, USB cable, AC cable, as well as the base. For shipping purposes, here's the exact size of the entire PS5 retail box.
PS5 box dimensions: 18.5 x 7 x 18.5
Total PS5 box weight: 14 lbs, 8 oz
What you'll need to ship your PS5:
Cardboard box measuring 20" x 20" x 10"
16 sq ft of thick bubble wrap
Packaging tape
Shipping label
It's important to find the right shipping materials that will not only fit the PS5 retail box itself, but have enough room for lots of cushioning around the sides. We recommend at least an inch or two of space around each side of the retail box, enough to allow for bubble-wrap or other protective material like packing nuts, air bags, or foam planks. Because of the sheer size of the PS5, you're definitely going to need an extra large cardboard box.
Shipping boxes that'll fit a PS5 shouldn't be too expensive, but they may be hard to find unless you buy them in bulk. Unfortunately, USPS post offices don't offer a box in-store that will fit a large video game console, so your best bet is to try Amazon, Home Depot, or office supply store.
How much does it cost to ship a PS5?
It's no surprise to anyone that shipping a PS5 across the country will cost you a chunk of change. The box is large, the contents are heavy, so it's important you know how much you'll be looking to spend before you make the trek on over to your local post office or delivery store.
Don't worry, we did most of the digging for you. Here's how much you can expect to pay when shipping a PS5 from one side of the country (California) to the other (Florida).
When using your own materials (box), shipping a PS5 using USPS will cost you around $82.80 (USPS Retail Ground), depending on the insured value, and can go up to $99.30 for Priority Mail 2-Day. Shipping a PS5 using UPS flat rate shipping (up to 50 lbs) is only $30.25 using UPS Ground, a stark contrast to FedEx Ground shipping which is $74.12.
Pack it yourself
Of course, you'll also want to factor in the cost of shipping materials (e.g. box, bubble-wrap, tape), so it's best to buy in bulk or use an old Amazon box lying around. It's possible to use full-service shipping locations — like the UPS Store or FedEx Ship Centers — which will provide you with all the packing materials and shipping services for an extra fee. Just keep in mind it's significantly more expensive than packing it yourself, and you can expect to almost double the shipping price in some cases.
Sell your PS5 on Swappa and get more cash 💰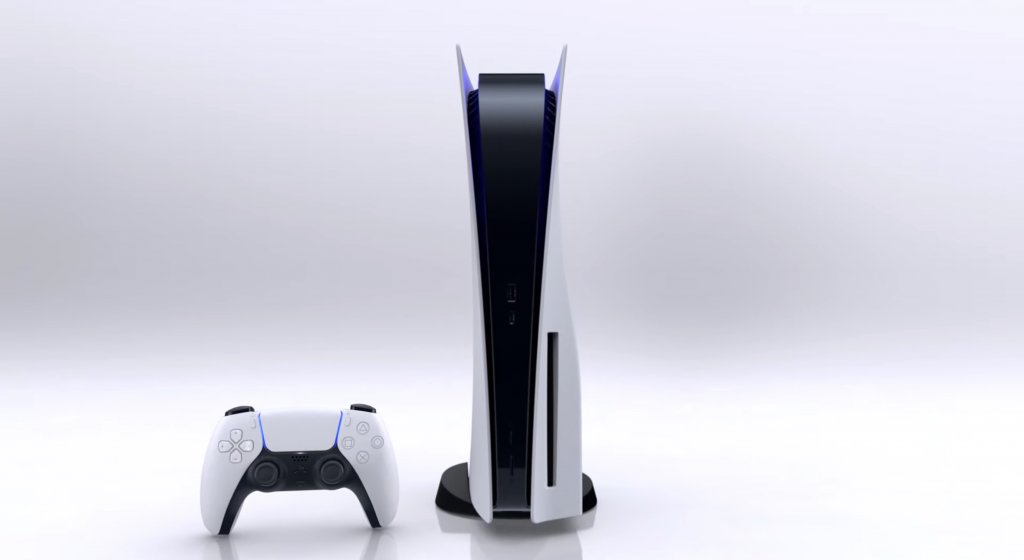 And that covers just about everything you need to know when shipping your PS5 in the US. Whether you decide to ship using USPS, UPS or FedEx, you now know how much you can expect to pay out of pocket.
Don't forget you can sell your used tech on Swappa where there are no seller fees and you always get paid in cash — not store credit. So don't wait any longer. Create a listing and sell your PS5 on Swappa for more cash.