It seems like retail prices for premium, high-end smartphones are rising every year and there's virtually no end in sight. While that sounds like bad news for students or anyone else on a budget, it's actually possible to find a great smartphone you'll love and still walk away with money for school supplies.
To help kick off the new school year, Swappa is here to show you how you can save a ton of money by picking up a gently used phone at a fraction of what it would cost new. The best part? You wont have to sell one of your kidneys. That sounds like a win-win to us.
While it's possible to find cheap phones that are brand new, more than often the hardware isn't up to par with recent flagships and the user experience suffers. These lower-end devices can perform fine initially, but after a few weeks of use they can become bogged down and quickly turn into an exercise in patience. You don't want to put yourself or a loved one through all of that.
You can avoid potential headaches altogether by simply picking up a higher-end phone from yesteryear and enjoying much of the same performance (and features) from 2019 flagships — just at fraction of the price. There are tons of great deals to be found on the Swappa marketplace and to help you sift through them, these are a few of the best used phones you can buy under $300.
iPhone 7
When Apple first announced the iPhone 7, it debuted at $649 for 32GB, $749 for 128GB, and $849 for the 256GB model. Today, prices look much different, with used models in the Swappa marketplace going as low as $295. Not a bad deal considering the phone is extremely similar to the iPhone 8.
The iPhone 7 features a 4.7-inch 1334×750 resolution display, Apple's A10 Fusion processor, 2GB of RAM, 12MP rear camera with OIS, 7MP front facing camera, and a 1,960mAh battery. It's the first iPhone to introduce IP67 water resistance, stereo speakers but also the first to remove the headphone jack.
It's a fantastic deal at less than $300, but if you have a little more money to spend you can always opt for the higher storage configurations. To browse our entire selection of iPhone 7 models, just hit the link below.
iPhone 6S Plus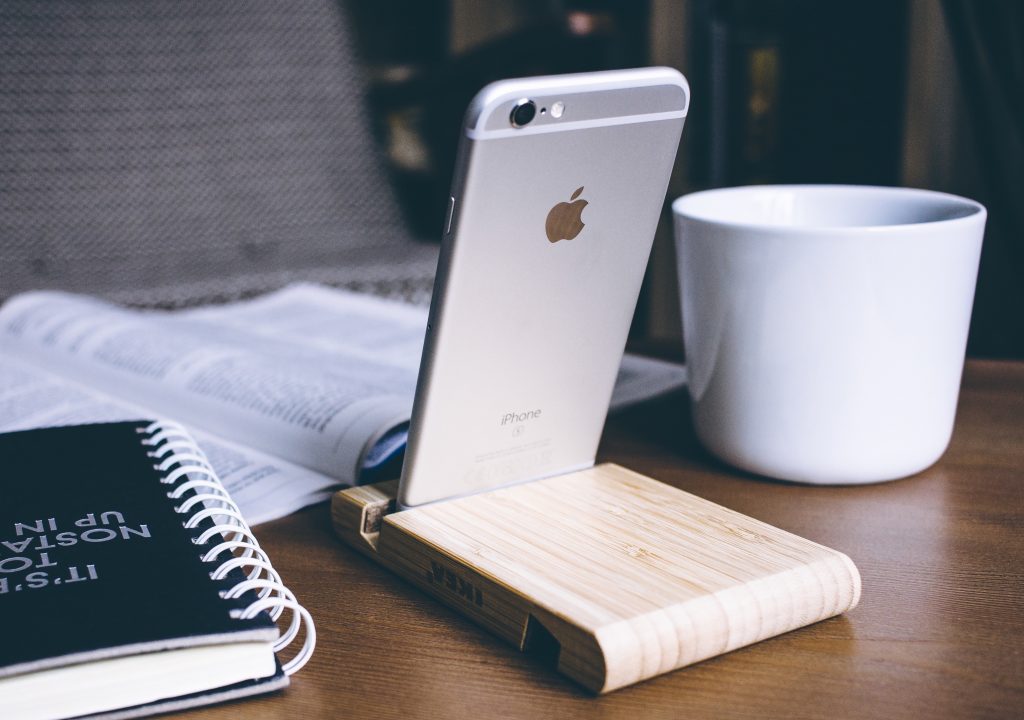 If you're looking for a larger iPhone, the iPhone 6S Plus is a great option. Original retail price for the iPhone 6S Plus started at $749 (16GB), $849 (64GB) and $949 (128GB). When the iPhone 7 arrived in 2016, Apple removed the 16GB and 64GB models, replacing them with a new 32GB option. The good news is you can find just about all the different storage configurations in the Swappa marketplace to fit your budget, with prices starting at $199.
As a refresher, the iPhone 6S Plus specs include a 5.5" 1080p display, A9 processor, 2GB RAM, 12MP rear camera, 5MP front facing camera, 2750mAh battery, and it was the last iPhone to feature a 3.5mm headphone jack. This makes the 6S Plus a great iPhone if you want to listen to traditional wired headphones while charging your phone at the same time.
Google Pixel XL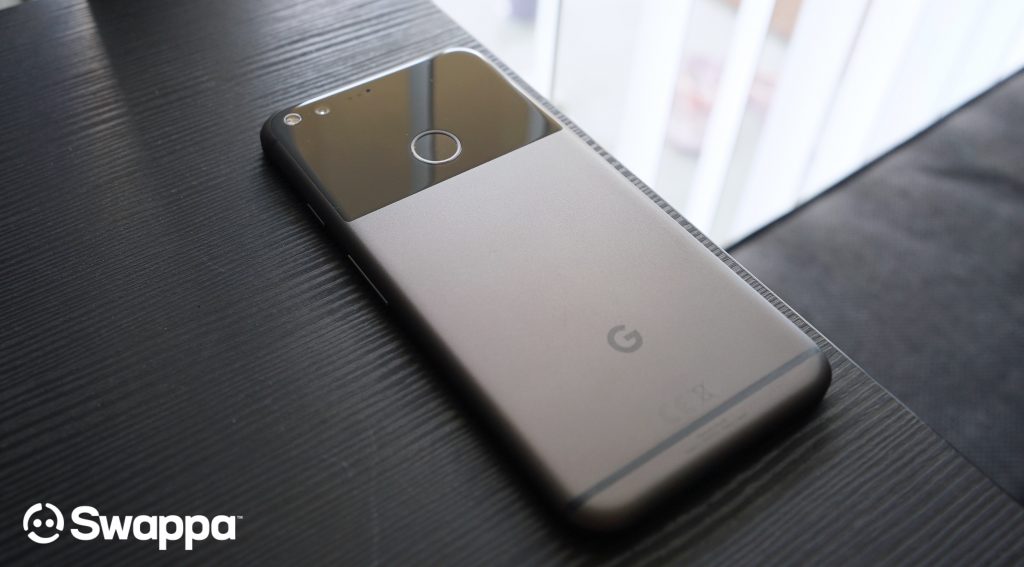 The Google Pixel and Pixel XL were the very first smartphones "made by Google." A successor to the Nexus 6P before it, the Pixel XL launched at a retail price of $769 (32GB) and $869 (128GB).
The phone was actually manufactured by HTC, coming with a 5.5-inch QHD display, Snapdragon 821 processor, 4GB RAM, 12MP rear / 5MP front facing cameras, USB-C port, and 3,450mAh battery. A few of the more noteworthy features include Google Assistant, Night Light (blue light filter), improved HDR+, unlimited Google Photos storage, 24/7 support, and Google's custom user interface designed exclusively for the Pixel.
The Pixel XL is one of the best options for those looking for a clean, fast, and minimal user interface, while the camera is easily one of the best you can get your hands on (matched only by the more recent Pixel 2 XL). With prices starting at $184, you could grab a great deal on one of the best Android experiences around.
Samsung Galaxy S8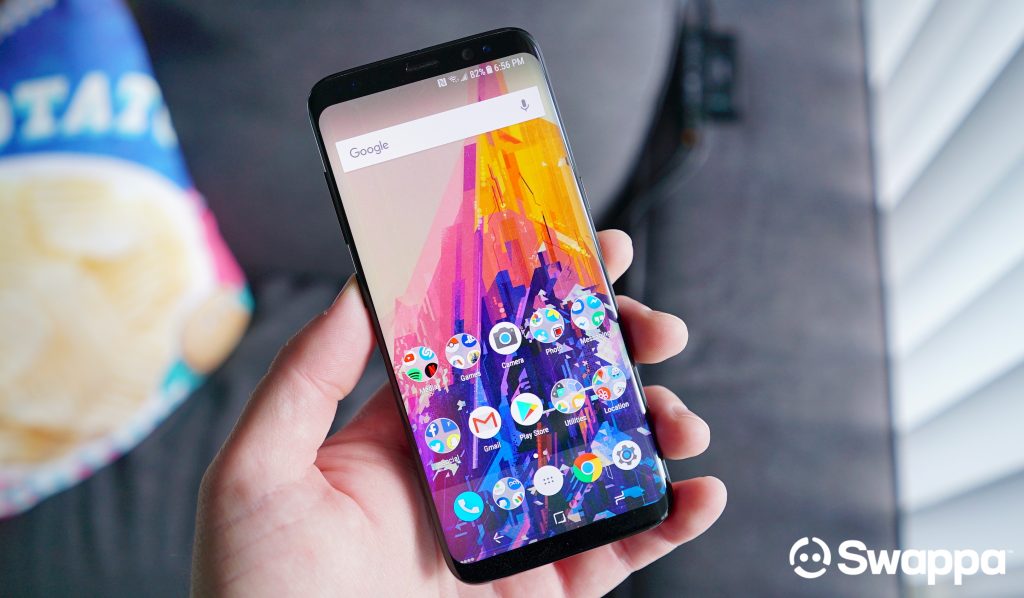 The Samsung Galaxy S8 launched in April of 2017, with an original retail price of $720 for 64GB of internal storage. Used prices for the Galaxy S8 start at $300, barely making our affordable back-to-school list.
There are loads of things to love about the Galaxy S8. It comes with a gorgeous 5.8-inch WQHD+ display, Snapdragon 835 processor, 4GB RAM, 12MP rear camera, 8MP front facing camera, 3,000mAh battery, micro SD card slot, wireless charging, and IP68 water resistance. It's a jack of all trades and is easily one of the best looking phones on this list.
The display is large, but the overall size of the phone is quite compact, making it easy to use with one hand. It's my personal top pick from this list, but I'll let you decide for yourself. You can browse Swappa's entire selection by hitting the link below.
Moto X4
The Moto X4 was released in 2017 at price around $400 depending on the specific model. The different versions of the phone include an Amazon exclusive model with Alexa, a bare bones Android One model with quick software updates, or the regular unlocked model with Moto apps.
The phone comes equipped with a 5.2-inch 1080p display, Snapdragon 630 processor, dual 12MP regular / 8MP wide angle camera, micro SD card slot, all-glass body, headphone jack, 3,000mAh battery, and IP68 water resistance. There's two different storage configurations as well: 32GB/3GB RAM, or 64GB/4GB RAM.
With prices starting at $200 on Swappa, the Moto X4 features some pretty serious hardware for the money, making it one of the best value devices in this list.
OnePlus 3T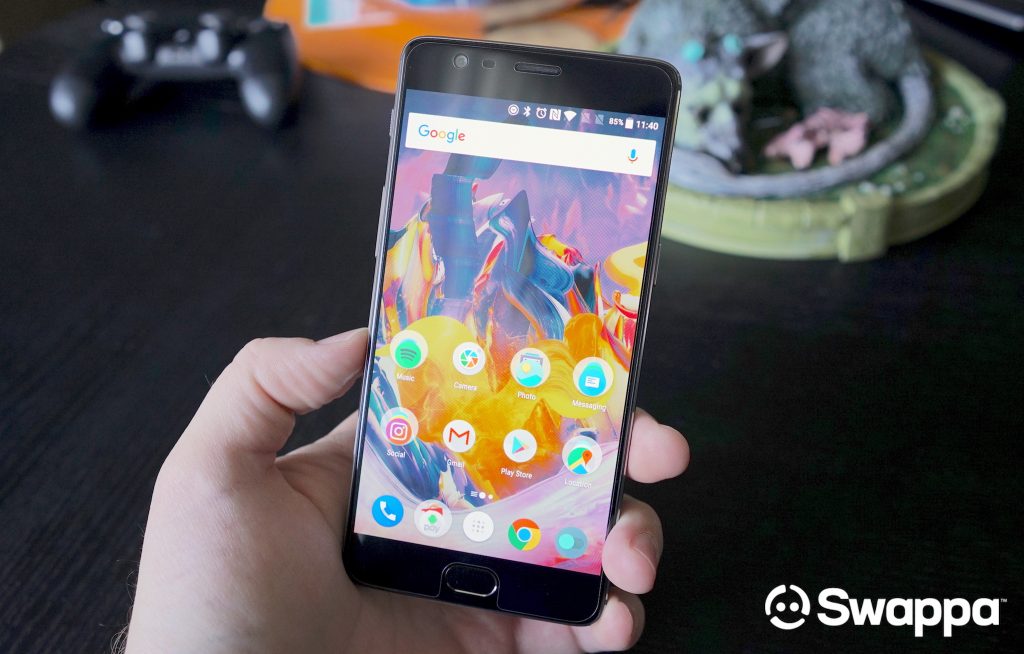 The OnePlus 3T was released in November, 2016, less than 6 months after the original OnePlus 3 launched. This upgraded model featured a faster processor, higher 128GB storage option, 16MP selfie camera, and larger 3,400mAh battery — with a retail price of $439.
Other hardware specs include a full metal body, 5.5-inch 1080p AMOLED display, Snapdragon 821 processor, 6GB of RAM, 16MP rear / 16MP selfie camera, front mounted fingerprint sensor, headphone jack, and a 3,400mAh battery.
This is easily one of the more premium and powerful devices on this list and an incredible value for the price. You can find the OnePlus 3T starting at $280 on Swappa. All you have to do is hit that link below.
Cheap phones under $200
If you made it to the end of this list and are looking for something even more affordable, don't worry — Swappa has your back. We've got a huge selection of cheap phones under $200 for you to buy.
Whether it's an Apple, Android, or Samsung device, these phones are great for first time users, a quick replacement, or even a backup phone to keep the little ones occupied in the car. Whatever the reason, you can shop gently used cell phone under $200 by clicking that link below.