---
Retail prices for premium, high-end smartphones are at an all-time high. Although that sounds like bad news for anyone on a budget, it's possible to find a cheap phone you'll love, while still having money leftover for bills, groceries, or that trip to the Bahamas you've been planning.
Now it's possible to find cheap phones that are brand new (Swappa Deals is the perfect example), but typically you can save even more money by picking up a gently used phone from yesteryear. By sticking to high-end flagships, you can enjoy much of the same performance and features as 2020 flagships, but at fraction of the price.
There are a ton of used phones in the Swappa marketplace and to help you sift through the best of them, here are the best cheap phones you can buy under $300.
iPhone 7
When Apple first announced the iPhone 7, it debuted at $649 for 32GB, $749 for 128GB, and $849 for the 256GB model. Today, prices look much different, where you can find used models in the Swappa marketplace for as low as $120. Not a bad deal considering how similar the iPhone 7 is to the iPhone 8.
The iPhone 7 features a 4.7-inch 1334 x 750 resolution display, Apple's A10 Fusion processor, 2GB of RAM, 12MP rear camera with OIS, 7MP front facing camera, and a 1,960mAh battery. It's the first iPhone to introduce IP67 water resistance and stereo speakers, but also the first to remove the headphone jack.
Well under $200, the iPhone 7 is a steal. But if you have a little more money to spend we recommend opting for the higher storage configurations to hold all your photos and videos. To browse our entire selection of iPhone 7 models, just hit the link below.
iPhone 7 Plus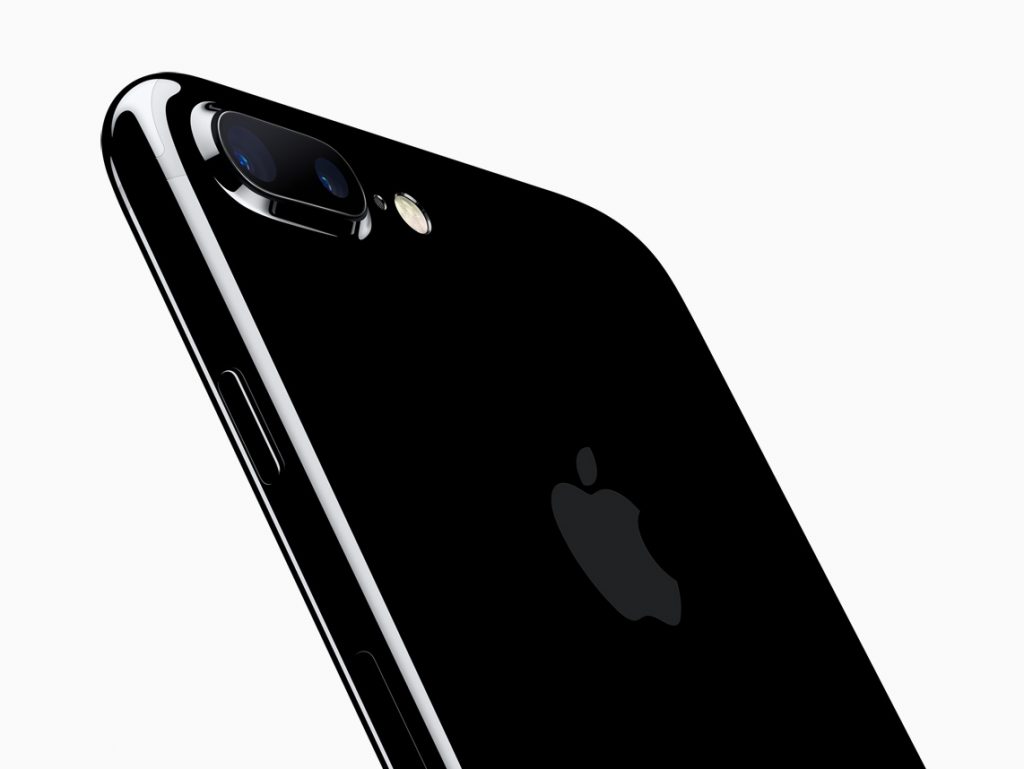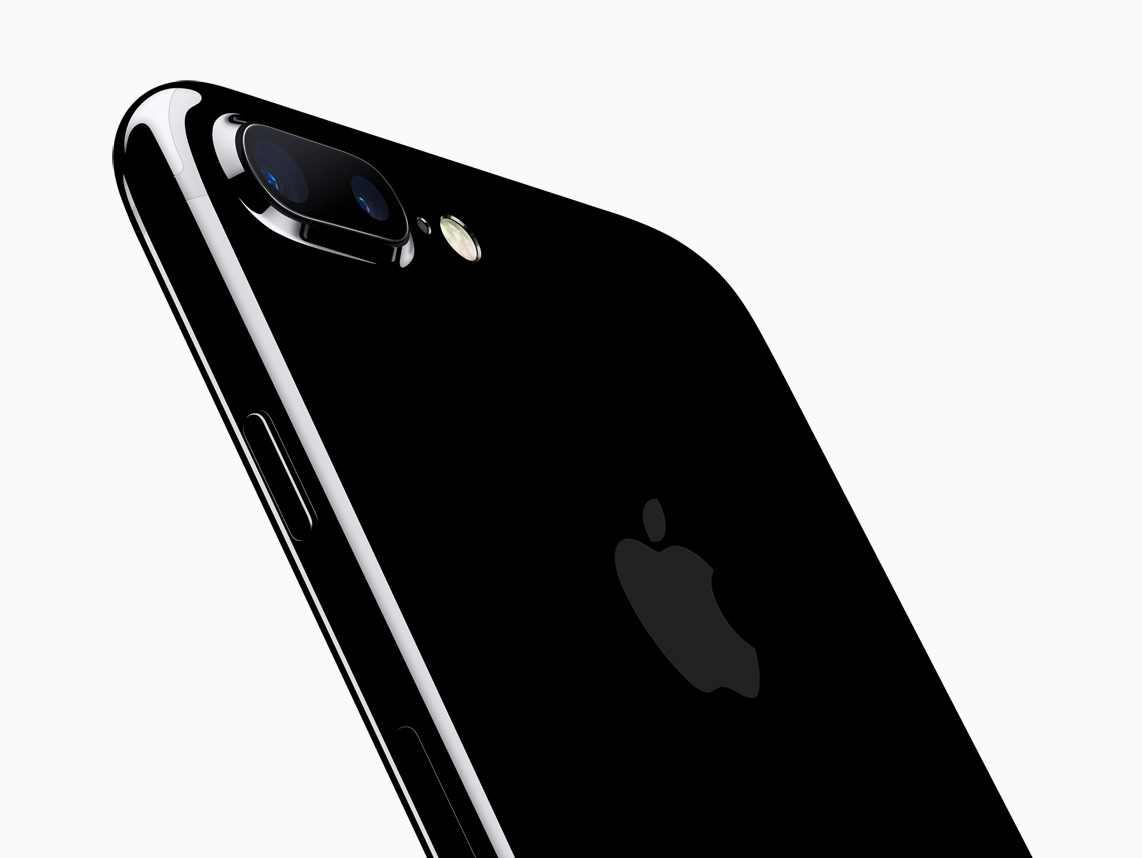 If you're looking for a larger iPhone, the iPhone 7 Plus is another great option. The best (large) cheap iPhone you can buy under $200, iPhone 7 Plus hardware is close enough to that of the newer iPhone 8 Plus that you won't be sacrificing much.
The iPhone 7 Plus was released back in 2016 at $749 and it's managed to age rather gracefully. A great mix of value and price, the iPhone 7 Plus is still more than capable of providing a great user experience with fast performance, solid cameras (both regular and zoom lens), and above average battery life. Most of the things you love about modern iPhones can be found on the 7 Plus, everything from water resistance, Portrait Mode, iMessage, FaceTime or Apple Pay (with the only exception being wireless and fast charging).
With the release of the iPhone 11, 11 Pro and 11 Pro Max, Apple discontinued both the iPhone 7 and 7 Plus in their store. The good news? You can still find plenty of iPhone 7 Plus models for sale in the Swappa marketplace. As one of the top selling phones on Swappa, the iPhone 7 Plus is still in high demand.
Gently used iPhone 7 Plus prices start at $190 on Swappa, which is fantastic deal. Start shopping today by clicking the button below.
Google Pixel 3 and 3 XL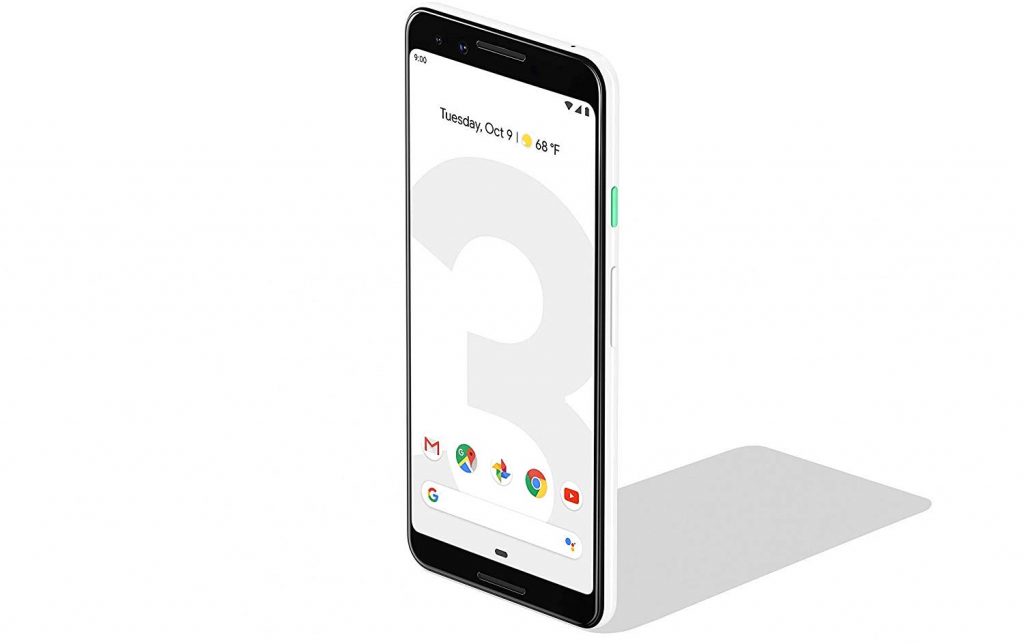 The Google Pixel 3 and Google Pixel 3 XL were both released in late 2018 and are still quite young when it comes to smartphones. Like other "Made by Google" phones before it, the Pixel 3 has the unique perk of receiving major software updates directly from Google. That means when a new version of the Android OS is ready — complete with new features, emoji, and security patches — Google Pixel phones are the first to get it.
As we saw in previous generations, the Pixel 3 camera is by far one of the best quality cameras on the market. That's because Google's proprietary HDR+ software feature leverages the power of machine learning to deliver superior low-light photos, even in near impossible situations. If you're looking for a small phone with the best camera — the Pixel 3 is where it's at.
The Pixel 3 also offers cutting edge features like water resistance thanks to an IP68 rating, fast charging, and new to this model is wireless charging for folks who care about that. It's worth noting that although the Pixel 3 is capable of withstanding a drop in the toilet or bathtub, they're only rated for around 5 feet (1.5 meters) of water submersion for about a half hour.
Arguably the best part is the price. The smaller unlocked Pixel 3 starts at $189 on Swappa, while the larger unlocked Pixel 3 XL starts at $249. There's also a good chance that by the time you read this article, Pixel 3 prices will have dropped even lower. So don't waste any more time and start shopping today.
Google Pixel 2 XL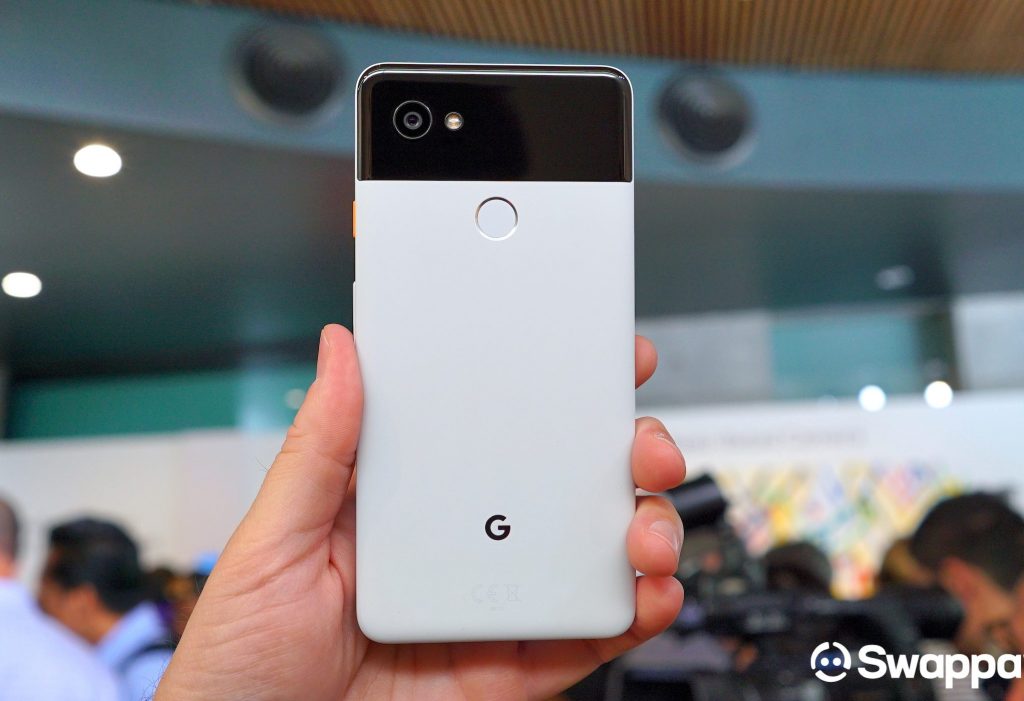 The Google Pixel 2 and 2 XL were the second generation "made by Google" phones that launched in 2017. A successor to the previous generation Pixel, the Pixel 2 XL originally launched at a retail price of $849 (64GB) and $949 (128GB). They're only a year older than the Pixel 3, but you get most of the same hardware for a lot less money.
The Pixel 2 XL comes equipped with a 6-inch OLED display, Snapdragon 835 processor, 4GB RAM, 12.2MP rear / 8MP front facing cameras, USB-C port, and 3,520mAh battery. A few of the more noteworthy features include Google Assistant, Night Light (blue light filter), improved HDR+, Night Sight for extreme low light environments, and Google's custom user interface designed exclusively for the Pixel.
The Pixel 2 XL is one of the best options for those looking for a clean, fast, and simple user interface, while the camera is by far one of the best you can find on any smartphone. With Pixel 2 XL prices starting at $120, you could grab one of the best Android experiences around for well under $200. Heck, with that kinda savings, you could buy some for the whole family.
Samsung Galaxy S9 and S9+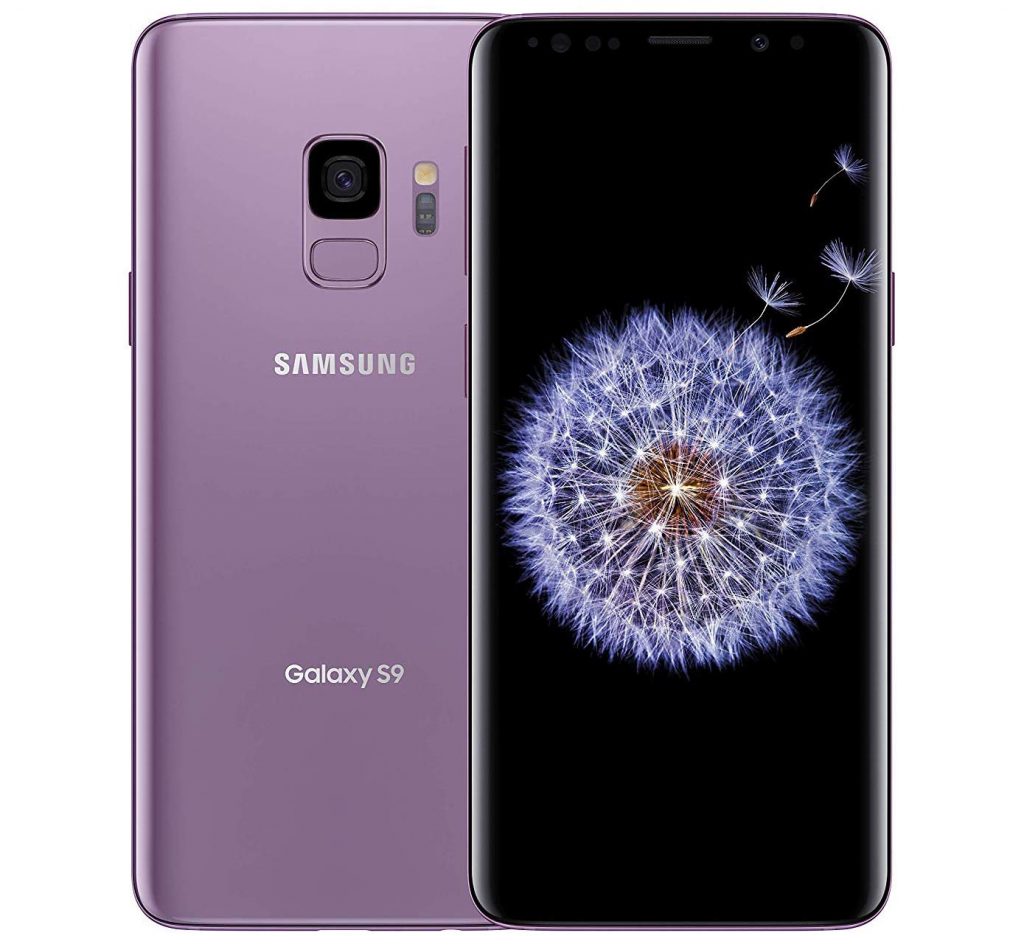 The Samsung Galaxy S9 is one of the most feature-rich smartphones you can buy. With its gorgeous curved AMOLED display, the Galaxy S9 does it all and looks great doing it. Hardware wise, you're looking at water resistance, stereo speakers, wireless charging, a high quality camera (dual lenses on the S9+), and even the rare headphone jack. Needless to say, the Galaxy S9 has everything you need, and nothing you don't.
The best part is the price. Released in 2018, the smaller Samsung Galaxy S9 starts at $184 on Swappa, while the larger Samsung Galaxy S9+ starts at $209. The S9+, although slightly more expensive than the smaller S9, features a larger battery, dual-cameras, and slightly better performance thanks to more RAM. If you're looking for one of the best cheap phones you can buy well under $300, it's definitely worth checking out.
OnePlus 6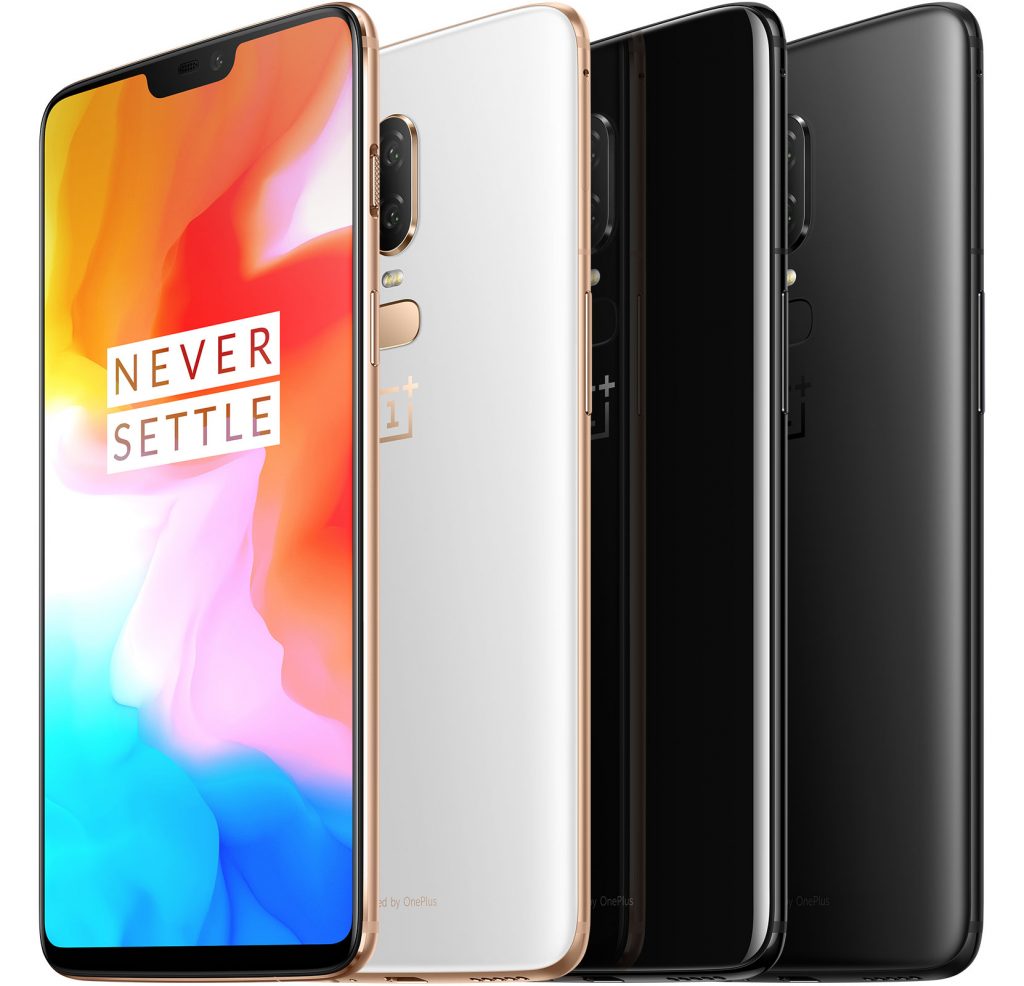 OnePlus is somewhat of a newcomer when it comes to mobile phones. Since 2014 the startup has grown its own cult-like following by offering some of the best value Android devices you can get for the money. Often times hundreds of dollars cheaper than competing flagships, OnePlus phones offer the best performance by equipping their phones with whatever the latest processors are at the time, crazy amounts of RAM, and a streamlined Android experienced that can't be matched.
Taking a look at the OnePlus 6, the phone comes equipped with a large, 6.28-inch AMOLED edge-to-edge display with a familiar notch that's actually smaller than what you'll find on the newest iPhones. Inside, the OnePlus 6 is powered by a Snapdragon 845 processor (same as the Galaxy S9), and comes in two storage/RAM configurations: 64GB + 6GB RAM, or 256GB + 8GB RAM. You'll also find a headphone jack, dual cameras on the back (16MP + 20MP), and extremely fast charging that delivers 60% battery in only 35 minutes. It's a heck-of-a phone for not a lot of money.
So what's missing? The OnePlus 6 doesn't have an IP water resistance rating for one (although the phone can survive a splash in water), or wireless charging. OnePlus 6 prices start at $220 on Swappa and if you're looking for a cheap phone that will provide you with years of unparalleled performance, it's a tremendous value.
Looking for cheap phones under $200?
If you made it to the end of this list and are looking for something even more affordable, don't worry — Swappa has your back. We've got a huge selection of cheap phones under $200 for you to shop.
Whether it's an Apple, Android, or Samsung device, these phones are great for first time users, a quick replacement, or even a backup phone to keep the little ones occupied in the car. Whatever the reason, you can shop gently used cell phone under $200 by clicking that link below.