---
With smartphone prices on the rise, it can be tough to find a decent AT&T phone that's easy on the wallet. Whether you're shopping for yourself, a loved one, Swappa is hands down the best way to get the phones you want at the prices you need.
You don't have to spend $900+ on a brand-new phone when Swappa has hundreds of gently used phones at discounted prices all waiting to find a new home. But with so many phones available, the hardest part can be figuring out which ones are worth your money. That's where we come in. We've put together a list of the most popular cheap AT&T phones sold on Swappa, all priced around $200 or less.
Best cheap AT&T phones you can buy around $200
iPhone 8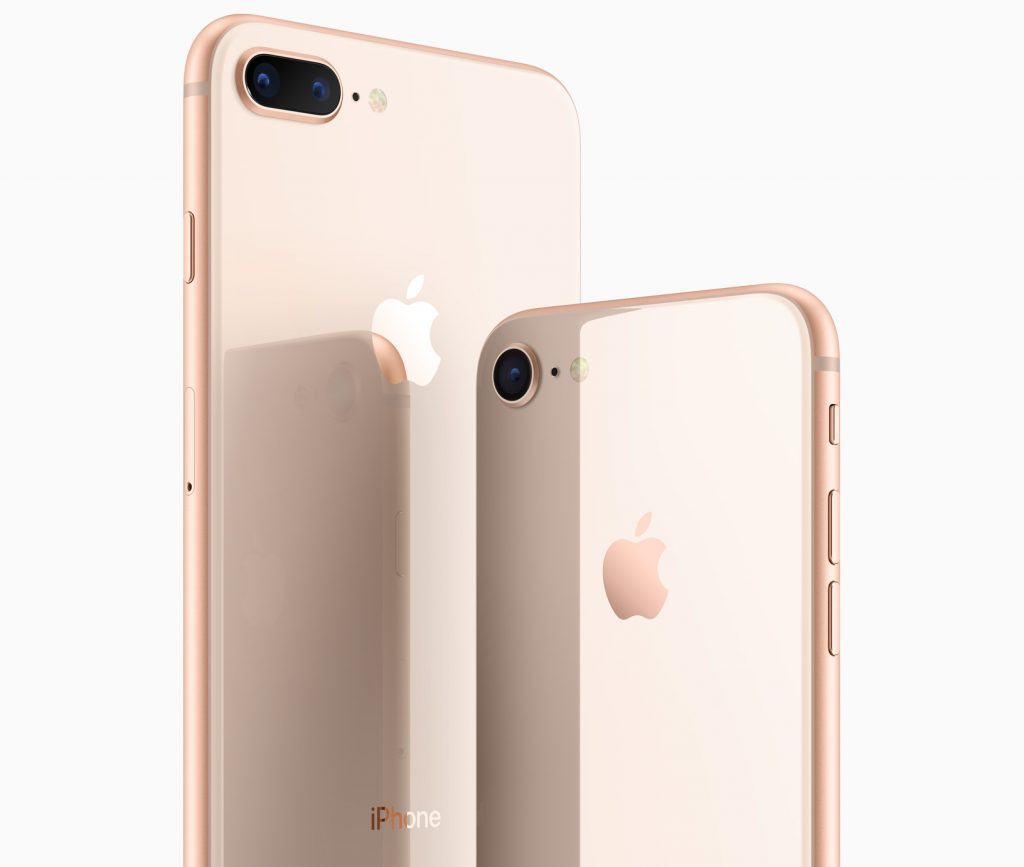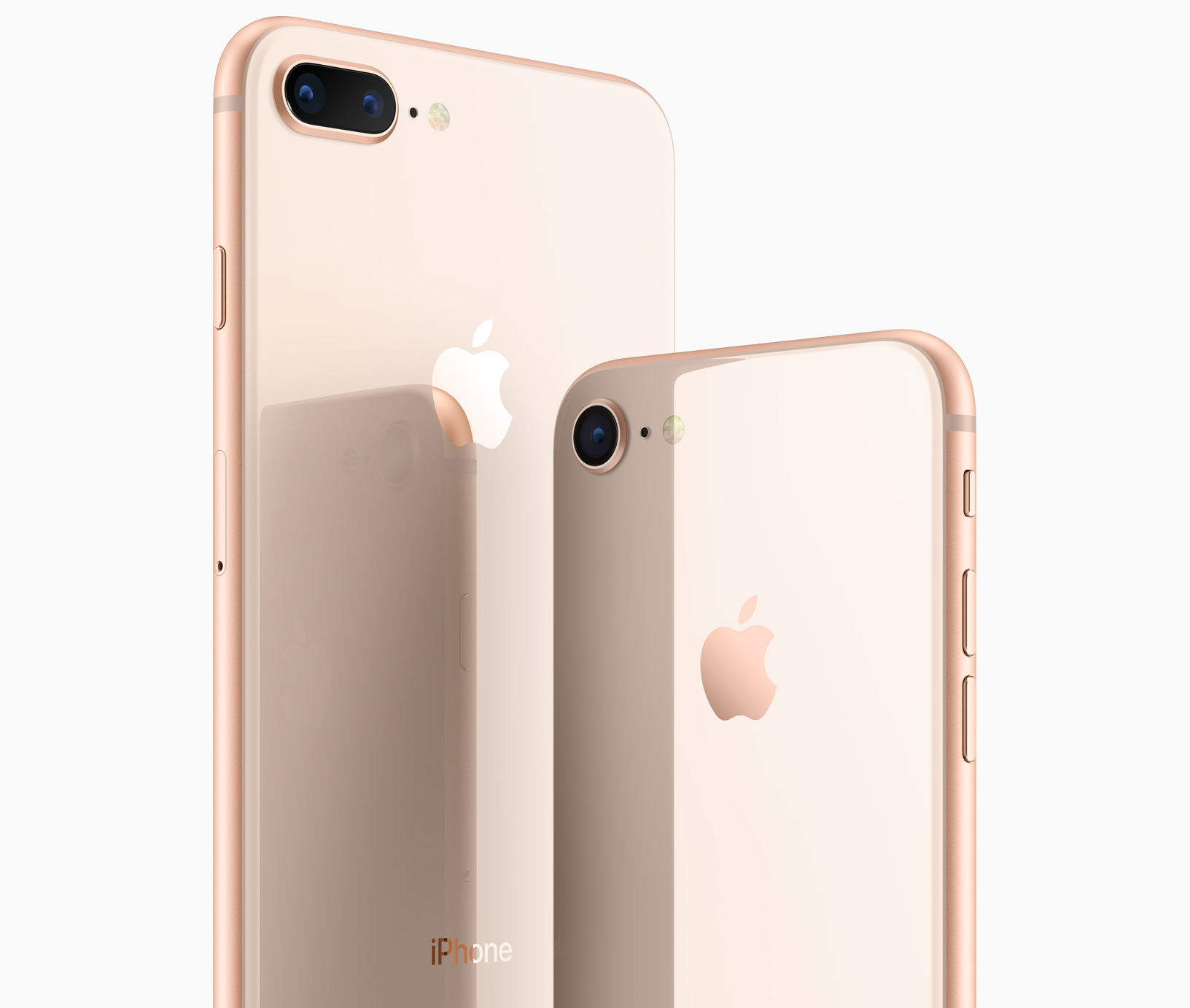 The iPhone 8 was released back in 2017 and although it's no longer the newest iPhone on the block, the phone still has plenty going for it. With modern conveniences like water resistance, wireless charging, Apple's True Tone display, and a fantastic camera, the iPhone 8 does a great job of holding its own compared to other "cheap" phones on AT&T.
The iPhone 8 is no longer available at the Apple Store, but if you're looking for the best deals, you can find plenty of them being sold in the Swappa marketplace. On Swappa, prices for the AT&T iPhone 8 start at $189 and vary depending on the carrier, condition, and storage size.
There's also the larger iPhone 8 Plus, but unfortunately, it's still a tad too expensive to make this list. (Don't worry, you can find another extra-large iPhone listed below.) If the smaller iPhone 8 is up your alley, hit the button below and start saving on Swappa today.
iPhone 7 Plus
Although the iPhone 8 Plus is still too expensive to be considered a "cheap phone," then the iPhone 7 Plus is the next best thing. The best (large) cheap iPhone you can buy under $200, iPhone 7 Plus hardware is close enough to that of the newer iPhone 8 Plus that you won't be sacrificing much.
Both the iPhone 7 and 7 Plus were released back in 2016 at $649/$749, and have aged rather gracefully. A great mix of value and price, the iPhone 7 Plus is still more than capable of providing a great user experience with fast performance, solid cameras (both regular and the telephoto zoom lens), and above average battery life. Most of the things you love about modern iPhones can be found here, whether that's water resistance, Portrait Mode, iMessage, FaceTime or Apple Pay, with the only exception being wireless and fast charging which are missing.
With the release of the iPhone 11, 11 Pro and 11 Pro Max, Apple discontinued both the iPhone 7 and 7 Plus in their store. The good news for anyone looking to score a great deal on the iPhone 7 Plus can still find it readily available in the Swappa marketplace. Month after month, the iPhone 7 Plus is one of the top selling phones on Swappa, so it's still very much in high demand.
You can find a gently used AT&T iPhone 7 Plus prices starting at $209 on Swappa, which is practically a steal. Start shopping today by clicking the button below.
Samsung Galaxy S9 and S9+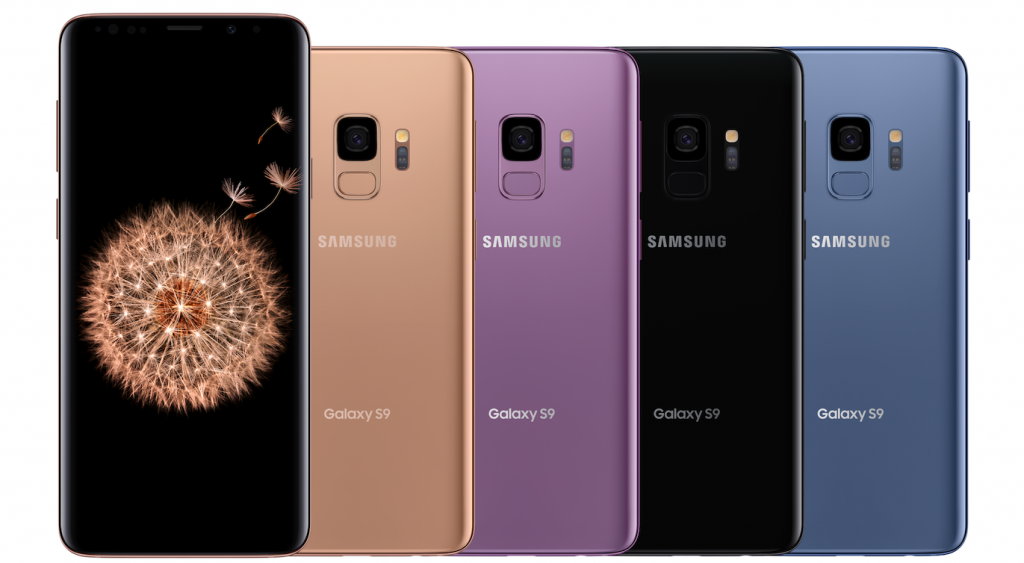 The Samsung Galaxy S9 and S9+ are some of the most feature-rich smartphones you can buy. With its gorgeous curved AMOLED display, the Galaxy S9 does it all and looks great doing it. Coming equipped with water resistance, stereo speakers, wireless charging, a high quality camera (dual lenses on the S9+), or even the extremely rare headphone jack — the Galaxy S9 has all the major "must-have" features.
Released in 2018, the smaller AT&T Galaxy S9 starts at $195 on Swappa, while the larger AT&T Galaxy S9+ is around $209. The S9+, which is usually slightly more expensive, features a larger battery, dual-cameras, and slightly better performance thanks to more RAM. If you're looking for one of the best cheap phones for AT&T, it's definitely worth checking out.
To start shopping for the lowest prices on an AT&T Galaxy S9 or S9+, click one of the buttons to see how far your money can take you on Swappa.
Google Pixel 3 and 3 XL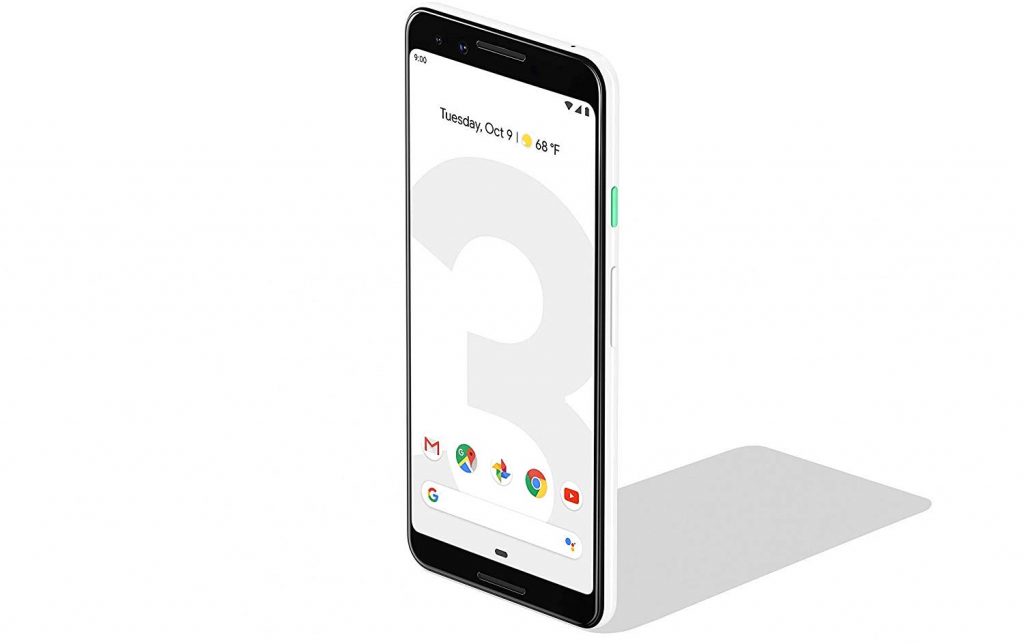 The Google Pixel 3 and Google Pixel 3 XL are a few of the newer devices on this list. Released in late 2018, the "Made by Google" phones offer the unique perk of receiving major platform updates directly from Google. That means when a new version of the Android OS is ready with new features and emoji, Google Pixel phones are the first to get it.
This is in stark contrast to other OEM devices manufactured by Samsung, Motorola, who often take longer to push out major updates, or quickly drop support for lower-end devices. For instance, Android 10 was ready for the Pixel 3 and 3 XL last year, but it barely landed on the Galaxy S9/S9+ in February.
Pixel devices also have a reputation of offering better performance than comparable Android devices, and the Pixel 3 and 3 XL are no different. Both phones offer cutting edge features like wireless charging and water resistance thanks to an IP68 rating. While the phones are capable of withstanding a drop in the toilet or bathtub, they're only rated for around 5 feet (1.5 meters) of water submersion for about a half hour.
Although both phones only feature a single camera lens on the back, it's by the best quality camera on the market. That's because Google's proprietary HDR+ software feature leverages the power of machine learning to deliver superior low-light photos, even in near impossible situations. If you're looking for a cheap AT&T phone with the best camera — the Pixel 3 and 3 XL are it.
The best part is that current prices are very reasonable, with the smaller unlocked Pixel 3 starting at $130, while the larger unlocked Pixel 3 XL starts at $155. By the time you read this article, there's a good chance Pixel 3 prices will be even lower. See for yourself by clicking one of the buttons below.
OnePlus 6T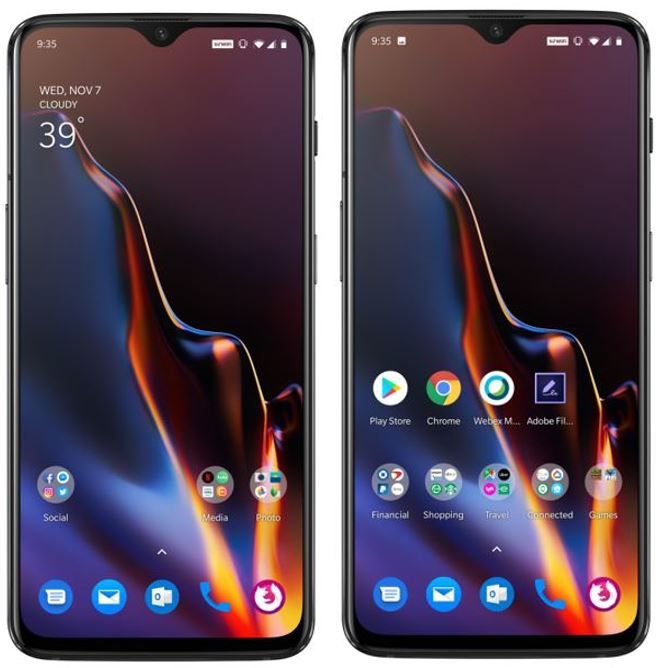 The OnePlus 6T may not be the most popular handset on this list, but the manufacturer definitely has built its own cult-like following when it comes to their devices. Simply put, OnePlus phones are easily some of the best value offerings you can find in mobile. Often times hundreds of dollars cheaper than competing flagships, OnePlus phones offer top-of-the-line performance with the highest-end processors, loads of RAM, and a streamlined software experience, but very little in terms of compromise.
For instance, OnePlus 6T comes equipped with a large, 6.41-inch Optic AMOLED display with an in-screen fingerprint sensor. Colors are vibrant, the resolution is crisp, and the edge-to-edge display has a smaller "tear drop" notch than what you'd find on the latest iPhones. Inside, the OnePlus 6T is powered by a Snapdragon 845 processor (same as the Galaxy S9), and comes in different storage/RAM configurations: 128GB + 6GB and 8GB RAM, or 256GB + 8GB RAM. You'll also find a headphone jack, dual cameras on the back (16MP + 20MP), and extremely fast charging (60% battery in only 35 minutes).
So what's missing? The OnePlus 6T doesn't have an IP water resistance rating for one (although the phone can survive a splash in water), or wireless charging. OnePlus 6T prices start at $199 on Swappa and if you're looking for a cheap phone that will provide you with years of unparalleled performance, the phone is a tremendous value.
Samsung Galaxy Note 8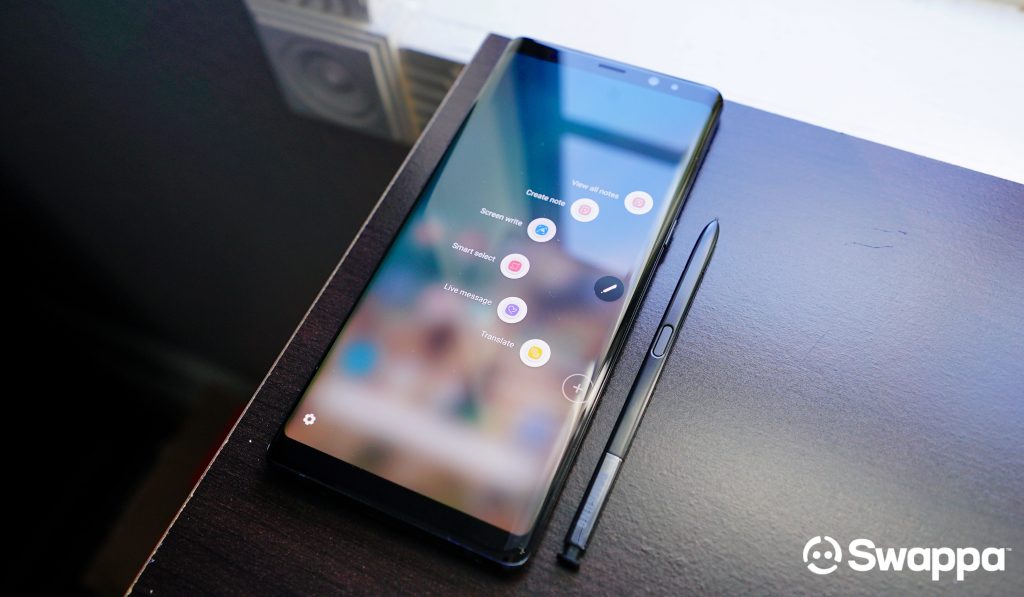 Released back in 2017, the Samsung Galaxy Note 8 is one of the best — and largest — cheap phones you can buy. With a big screen and stylus for writing/drawing on the display, the Note 8 actually has more in common with the Galaxy S9 Plus that launched later that same year.
The Note 8 features a whopping 6.3-inch display that's nearly as large as the iPhone 11 Pro Max. But unlike the 11 Pro Max, the Note 8 only costs a fraction of the price. Other noteworthy specs include the S Pen which adds bonus functionality (more than your typical capacitive stylus), dual 12MP cameras, Snapdragon 835 processor, 6GB of RAM, 64GB of internal storage, water resistance, 3,300mAh battery, and the extremely rare headphone jack.
Your hardest decision will be deciding between the Note 8 and the S9+. Both phones have very similar specs, only the Note 8 features a stylus, while S9 has a slightly newer processor. Current AT&T Galaxy Note 8 prices on Swappa start at $182, making it slightly cheaper than the Galaxy S9 Plus, while featuring slightly more functionality thanks to the included S Pen.
To find the best deals on the Samsung Galaxy Note 8 for AT&T, simply click the button below to start shopping today.
Moto G Power (2020)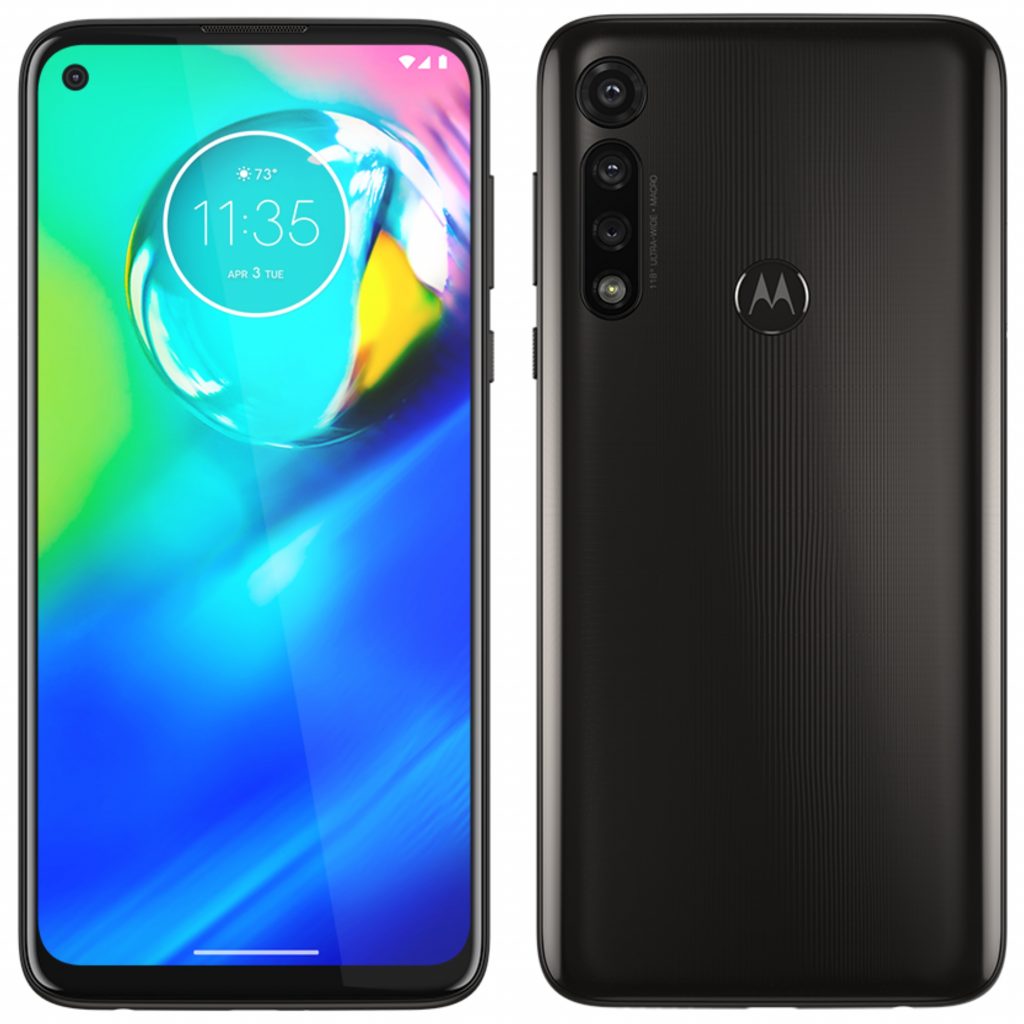 Motorola has made a name for themselves as offering some of the best values in mobile with their successful Moto G line. Released earlier this year, we saw all new Moto G8 phones hit the market, once again pairing solid hardware with an affordable price tag.
So far we have three main variants in the US: the Moto G Power, Moto G Fast, and Moto G Stylus. The Moto G Power (2020) and its massive 5,000mAh battery is by far the best cheap AT&T phone you can buy and the rest of the hardware isn't too shabby either.
Other Moto G Power features include 6.4-inch full HD+ display, triple camera system on the back, stereo speakers, microSD card support, and a 3.5mm headphone jack. According to Motorola, you can expect around 3 days of battery life, which far exceeds any other flagship device available today.
Moto G Power (2020) prices start at $160 on Swappa, which is cheaper than if you bought the phone directly from Motorola. If you hate the anxiety that comes with being away from the plug for an extended amount of time, the Moto G Power (2020) is practically a no-brainer.