---
At Swappa we all work remotely, which means we all get to decide what gear we use, and how we set up our desks. Our gear and our setups are as unique as each person on the team. Some of the setups are simple, and some are a bit over the top. But the common theme is that all allow us to be online and assist everyone that uses Swappa to buy or sell their gently used technology.
---
Allow me to introduce myself…I'm Robert Nelson, a Content Specialist on the Marketing team at Swappa and this is the gear I use and how I set up my desk. On my desk at the moment is a MacBook Pro and ViewSonic display, along with a HomePod, Amazon Echo, iPad, iPhone, Apple Watch, and AirPods.
I don't upgrade frequently, although based on my current gear, that statement isn't really believable. The gear I'm currently using is the result of what happens when all the upgrade times align over the course of a year. Basically, this is just to say that if you were to look at my gear in another 12, 18, or 24 months — it will look largely the same as it does right now.
Robert's Pick: Best laptop and display for working remotely
My laptop is a 13" MacBook Pro (2020), and it is paired with a 32" ViewSonic widescreen 1440p display. I have the display set on an Amazon Basics arm so it can sit above my MacBook Pro. This setup allows me to use the laptop as my primary display, with the secondary display being used for other apps such as Slack, Messages, Apple Music, and other browser windows I have open for reference. I also use a Belkin USB hub to keep the laptop charged and everything connected with a single cord, and have a 1TB Seagate SSD drive for backups.
I tend to work in my home office, sitting (or standing) at my desk, but I like the freedom and flexibility to work from other locations, even if that means my living room couch or the back patio so I opt for a laptop instead of a desktop computer. I'm a long-time Mac user, so an Apple notebook was really the only way to go, at least for me. I picked the MacBook Pro over the MacBook Air simply because I felt it would last longer without feeling the need to upgrade. If you were curious, the MacBook Pro replaced an iMac from 2015.
I suspect some people may take issue with buying a 1440p display in 2020, but in this case, it wasn't about what I was getting as much as it was about what I was replacing. The ViewSonic display replaced a 2007-era Apple Cinema display (that was being used as a secondary display for my iMac).
The MacBook Pro is a personally owned computer but it is mostly used for work. Once work ends for the day my usage shifts to an 11" 2020 iPad Pro which splits its time between an Apple Smart Folio and an Apple Magic Keyboard. My iPad Pro is about a year old now, and it replaced an iPad mini 4. Not to fan any flames on the Apple "What's a computer" argument, but if I didn't work remotely and didn't need a "real" computer for work, the iPad Pro would easily serve as my "real" computer. I also use an iPhone 12 Pro along with the iPad. And, for those keeping track, the iPhone replaced an iPhone Xr.

Robert's Pick: Best home assistant speakers for working remotely
The Amazon Echo (4th generation) replaced an original Google Home (from 2016). The HomePod is a new addition this year and didn't replace anything. The two speakers are really just because I can't decide which I like better. The HomePod works very well using Siri to play Apple Music, and the Amazon Echo works really well to play SiriusXM. The Echo is also used to control lights, thermostats, and other smart home tech. And yes, I realize the Echo works with Apple Music, but I think the HomePod has really good sound. Not to mention, it is pretty great if you are deep into the Apple ecosystem, so for now, the HomePod and the Echo will each remain sitting in opposite corners of my desk.
The sole piece of gear that I (so far) replace yearly is my Apple Watch. The Series 5 was my first Apple Watch, which I bought in September 2019. I then upgraded to the Series 6 in September 2020. And, while I have no current plans for a new laptop, display, phone, tablet, or smart speaker, I will likely get an Apple Watch Series 7 when it is available. I likely also swap out my current AirPods for a set of AirPods Pro because I would like the active noise cancelation and transparency mode.
Robert's Pick: Best desk for working remotely
And now for the desk itself…I'm using an Autonomous SmartDesk that I purchased in 2016. I wanted a sit/stand desk, and I wanted it to be motorized and have a few different pre-sets so I could quickly make adjustments. I absolutely love this desk, and I have no regrets, but I'll be honest, I originally picked the Autonomous SmartDesk because it had a much lower price as compared to other sit/stand desks.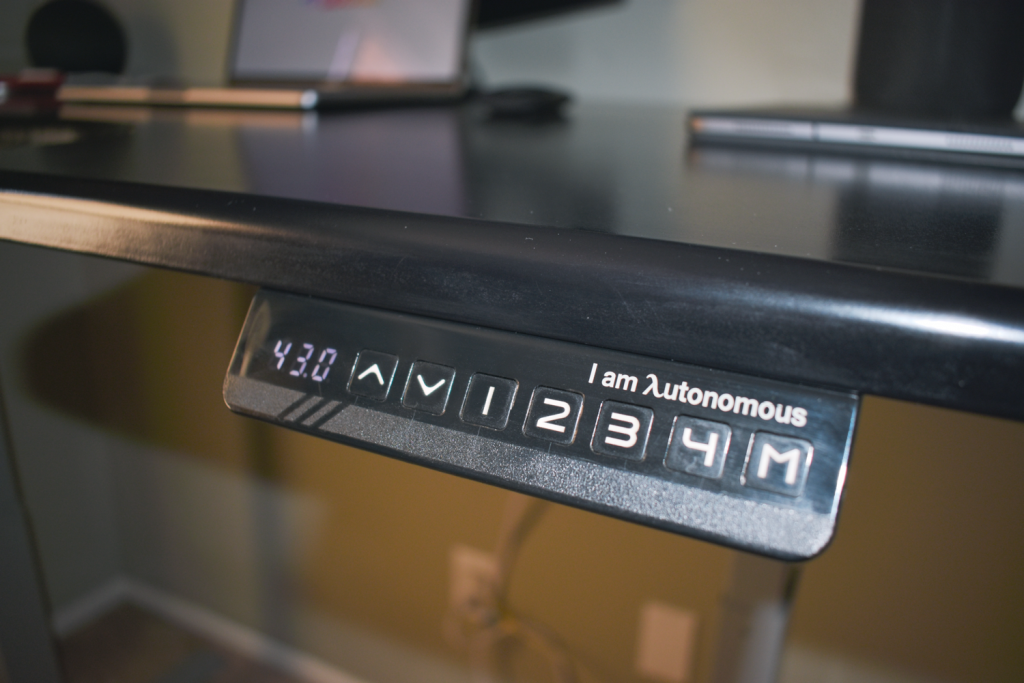 ---
While we each have our preferred gear and our preferred setups, the most important takeaway is that you should always get gear that works the best for you. You also shouldn't feel the need to get something just because it is new — if what you already have works the best for you, that is what really matters. Plus, staying away from the newest and buying something that is a generation older is a really great way to save some money. You can get started outfitting your home office setup by tapping the green button below.