---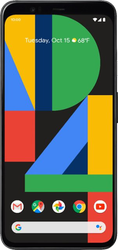 Looking to upgrade your Pixel 4 XL? Swappa can help you make the right buying decision! We make it easy to compare different models, features, technical specs, and more.
Avg Price: $282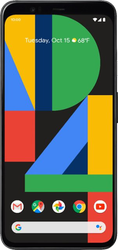 Upgrading from a Pixel 4 XL to a Pixel 5 will bring some smaller improvements, along with a cleaner design due to the hole-punch style camera and slimmer bezels. The Pixel 5 has a 6-inch (2340 x 1080) display packed into a body that measures in at 5.7 (H) by 2.8 (W). In comparison, the Pixel 4 XL has a 6.3-inch display with measurements of 6.3 (H) by 2.9 (W). Both models support HDR and Smooth Display, however, the Pixel 5 adds a Gorilla Glass 6 glass cover to help protect the display. The internal storage remains the same, with up to 128GB available, and the RAM goes from 6GB on the Pixel 4 XL to 8GB on the Pixel 5. You will also get a larger battery on the Pixel 5, a 4,080 mAh battery, and Battery Share, a feature that allows you to wirelessly charge other devices. Otherwise, the other reason to consider this upgrade path would be the 5G network support that is available on the Pixel 5.
---
Disclosure: This site contains affiliate links to other sites. We may receive commissions for purchases made through these links.
Get Help, Fast
Email
[email protected]
Need help with a listing or a sale?
Submit Help Request
Helpful Links
Swappa's typical response time for help requests is around 20 minutes... That's really fast
Sell with Swappa
Make More
Green
Seller Help
Sell My