RDX Cellular
On Swappa since June 12, 2019 (3 years, 7 months)
Location: Richardson, TX

US
---
Sold: 1000 Bought: 0 Active: 124
Item as described. Would buy from them again
Unfortunately, the phone I ordered did not come. My "new" phone was in fact used and re-boxed. I appreciate honesty... and did not get that from this company. At least efforts were made to correct the issue. I just hope that this stops and doesn't continue for future customers.
A nice phone from a great seller. The phone had a couple small issues which the seller addressed quickly. I will not hesitate to buy from them again.
Thank you everything seems to work great
Samsung Galaxy J7 Aura 2018
Good • US Cellular • Black
fast shipping mint condition 30 days warranty
Samsung Galaxy Note 10
Mint • Sprint • Aura Glow • 256 GB
Sprint - 30 Days Warranty - 95%+ ???? - Fair - Charger Included GSM Unlocked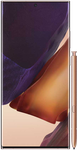 Samsung Galaxy Note 20 Ultra 5G
Fair • AT&T • Mystic Black • 128 GB
SAMSUNG GALAXY NOTE 20 Ultra 5G - BLACK - 128GB - Fair Condition - AT&T Unlocked- SHIPS FAST
About
RDX Cellular is an environmentally conscious retailer, whose focus is on putting quality refurbished smartphones and tablets in the hands of the consumer and reducing electronic waste in our landfills. Our smartphones pass strict diagnostics and are in perfect 100% functional condition. Buy with confidence!
Shipping Policies
We ship same day on all orders prior to 12PM CST
While we guarantee that we will ship your order on time, once the package is in the hands of the carrier we cannot be responsible for delays on the carrier side.
Orders after 12pm Friday will ship the next business day, which in most cases is Monday but may be Tuesday on a holiday weekend.
Regular Shipping = USPS First Class Mail
Expedited Shipping = USPS Priority Mail Express
Return & Refund Policies
30 day warranty on hardware defects.
Any damage from shipping must be disclosed to the seller within 48 hours of the phone arriving.
We will provide free return shipping if you have an issue covered by our warranty. Our warranty covers manufacturer defects such as ghost touches, bad mic or speaker etc.
If a buyer is initiating a return because they changed their mind, found a better price elsewhere, or didn't like the device, a restocking fee of 15% will be applied.
If the buyer is not satisfied with the condition of the device and wants a refund, a restocking fee of 15% will be charged to cover the shipping and insurance expenses. However, if the buyer opts for a replacement, nothing will be charged to the buyer.
Our warranty does not cover physical damage, water damage, custom software, or buyers remorse. A restocking fee of 15% will be applied to these situations.
Devices must be returned in the condition they were received, and be free of account locks, passwords, or any personal info. Any return outside the scope of the covered warranty will be subject to a 15% restocking fee.
---
Disclosure: This site contains affiliate links to other sites. We may receive commissions for purchases made through these links.
Get Help, Fast
Email
[email protected]
Need help with a listing or a sale?
Submit Help Request
Helpful Links
Swappa's typical response time for help requests is around 20 minutes... That's really fast
Sell with Swappa
Make More
Green
Seller Help
Sell My