Omnipoint Mobility Solutions
On Swappa since Feb. 9, 2021 (1 year, 11 months)
Location: Dallas

US
Enterprise
---
Sold: 6166 Bought: 0 Active: 122
Works great! Shipped fast. Very very green~
I bought this phone for my husband. He loves it! It was delivered sooner than expected and the condition is like new. It was everything the seller said it was and more. I would certainly buy again from this seller and recommend to my family and friends. I didn't know what to expect but was pleasantly surprised. Phone works great!
I am so happy with my new phone. Now that I have it set up, it is GREAT! I actually bought 2 phones from this seller and am really happy with the time it took to get them and the condition is like new! I would definitely recommend this seller.
Beautiful phone and fast shipping...works fine.
Like new, worked perfectly, shipping slow.
Apple iPhone 8
Good • Unlocked • Gray • 256 GB
256GB!!! 🌟SHIPS SAME DAY🌟 🔻WARRANTY 🔻 ✅RETURNS✅ 🌟PAYMENT PLAN AVAILABLE🌟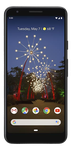 Google Pixel 3a
Good • Unlocked • Purple • 64 GB
🌟SHIPS SAME DAY🌟 🔻WARRANTY 🔻 ✅RETURNS✅ ✅PHONECHECK TESTED✅ 🌟PAYMENT PLAN AVAILABLE🌟
Google Pixel 3a XL
Good • Unlocked • Black • 64 GB
🌟SHIPS SAME DAY🌟 🔻WARRANTY 🔻 ✅RETURNS✅ ✅PHONECHECK TESTED✅ 🌟PAYMENT PLAN AVAILABLE🌟
About
CSC Mechanical, LLC, (dba Omnipoint Mobility Solutions (OMS)) is a wholesale and retail consumer electronics company. We specialize in cell phones, tablets, wearables, and other small consumer electronics. We have shipped over 5,000 devices on most major e-comm platforms and have superior customer satisfaction ratings.
Shipping Policies
I ship first class.
Express shipping is $45
I ship same day up till 3:00 PM central time weekdays. Weekend orders ship on Monday.
Express shipping is never refunded unless the package is late or doesn't arrive.
Return & Refund Policies
You may return the phone for any reason in the first 10 days after the sale is completed. For all buyer's remorse returns there is a 10% restocking fee due to non-refundable fees I am charged by PayPal. After 10 days phones can only be returned for warranty claims. Expedited shipping costs are never refunded. You are also responsible for postage to return the phone.
If a phone is returned for a warranty claim, and the fault cannot be duplicated by OMS techs, the customer will have the choice of:
1. Accepting the phone back
2. Refund minus the 10% restocking fee.
For phones that have an unlockable bootloader, and the operating software on the phone is altered, all warranties on that phone are voided.
90 day full functional warranty from date of sale. 100% of the repair, will be covered by OMS. OMS, by itself, will determine if a warranty claim is valid. Buyer is responsible for inbound shipping on warranty claims.
As OMS does not repair phones, if a device is determined to be a legitimate warranty claim, you will either receive a replacement device, or a refund, depending on the availability of inventory.
You are responsible for backing up the data on your device before you send it to us for a warranty claim. In the event you are unable or did not back up your data, OMS will make a reasonable effort to restore the device to allow for data to be recovered, however, OMS is not responsible for lost or unrecovered data even on a legitimate warranty claim. It is best practice and highly recommended to set a regular backup event of your phone to a cloud based storage solution or to a hard drive in the customer's possession to avoid loss of data should your phone become impaired for any reason beyond the ability to restore the data from the device, or in the event your device is lost or stolen.
Please note that OMS does not open phones, and therefore, we cannot determine if a phone has been opened by a previous owner. As such, OMS does not warranty any phone sold for water penetration damage. OMS does perform water damage assessments as thoroughly as possible without opening the device and guarantees that any device sold is free from water damage as can be determined through the examination of the device, evaluation through a thorough software aided function test, and finally thorough a lighted, visual aided examination of any potential water ingress points. Although the device may have come from the manufacturer with a water penetration warranty, OMS will not honor any claims of water penetration damage and highly recommends the customer do not immerse the device in to water at any time.
Failures outside of the 90 day warranty period are not covered by OMS.
Failures determined solely by OMS to be outside of covered warranties will not be covered by OMS. Failures such as, but not limited to, post-sale water damage, damage due to misuse or use in a harsh environment, and damage due to software changes in the product.
OMS works diligently to ensure the device ESN is clean. We use Phonecheck software and the GSX database to check the status of the ESN. Please note that the ESN status could change after we test it and sell the device. OMS always takes the phone back for a full refund if the ESN becomes impaired or the carrier locks it out.
---
Disclosure: This site contains affiliate links to other sites. We may receive commissions for purchases made through these links.
Get Help, Fast
Email
[email protected]
Need help with a listing or a sale?
Submit Help Request
Helpful Links
Swappa's typical response time for help requests is around 20 minutes... That's really fast
Sell with Swappa
Make More
Green
Seller Help
Sell My