WIRELESS SUPPLIERS
On Swappa since July 12, 2021 (1 year, 6 months)
Location: brooklyn

US
---
Sold: 689 Bought: 0 Active: 44
Phone was as described. Thanks.
Nicely packaged with original cable, fast shipping. Exactly the exterior condition as listed. Although it would be nice if the package came with a sim card key too.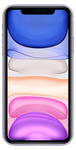 Apple iPhone 11
Mint • T-Mobile • Black • 64 GB
iphone 11/ like new/ 100% battery life / 30 days warranty/ free usb cable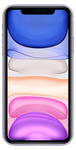 Apple iPhone 11
Mint • AT&T • Black • 128 GB
iphone 11/ like new/ 100% battery life / 30 days warranty/ free usb cable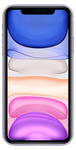 Apple iPhone 11
Mint • T-Mobile • Black • 64 GB
Apple iPhone 11
About
Our company has been in the wireless industry for 17 years ,We let you choose from a massive range of NEW & refurbished media and tech at super value prices! We also offer free domestic shipping from our New York Location
Shipping Policies
We ship free within the USA - with upgradable shipping options for faster delivery. We are working on also add international shipping for worldwide delivery.
Items are shipped Monday to Friday, (excluding major legal holidays and the occasional religious holiday) on the either the same day or next business day after purchase is made.
The day an order is assigned a tracking number is not indicative of the day it was shipped.
Return & Refund Policies
We offer a 30-Day hassle-free return policy with all our products. If the product is 30-Days past the Return-Policy, please contact us through messaging system and we'll try our best to resolve the issue.
Please Erase All your Personal Data + Samsung / Google / Apple iCloud /Find my iPhone/ LG / MACFEE IDS from the Device before sending it out to us. You would need to Hard Reset the Device to make sure all the Data is erased. This would in turn help us to process your return much faster and in an efficient manner.
Please be advised that all our items have serial / IMEI numbers which we document before shipping out merchandise to the customers under that order. Any violation of fraudulent use of returns or abuse will be reported. We have a comprehensive system in place that can detect any attempted fraudulent returns.
ANY DEVICE RECEIVED DAMAGED MUST BE REPORTED WITHIN 3 DAYS OF RECEIPT. DAMAGE REPORTED AFTER THIS TIME WILL BE ASSUMED BY THE BUYER AND THE DEVICE WILL NO LONGER BE ELIGIBLE FOR RETURN. A 15% RESTOCKING FEE WILL BE CHARGED FOR ANY RETURN FOR A REFUND. RETURNS FOR A REFUND ARE ACCEPTED WITHIN 30 DAYS OF PURCHASE. WE OFFER A 30 DAY WARRANTY ON ALL OF OUR ITEMS. WE WILL REPLACE ANY DEFECTIVE DEVICE WITHIN 30 DAYS OF THE DELIVERY DATE. IN THE EVENT THE DEVICE RECEIVED IS DEFECTIVE, CONTACT US IMMEDIATELY. IN THE EVENT WE DO NOT HAVE A REPLACEMENT IN STOCK, A REFUND WILL BE ISSUED.
DUE TO A RECENT PAYPAL POLICY CHANGE, A NON-REFUNDABLE PAYPAL FEE CHARGE OF 3.49%+$0.49 FOR DOMESTIC PAYMENTS AND 15% RESTOCKING FEE WILL BE CHARGED FOR A CUSTOMER RETURN DUE TO A CHANGE OF MIND .
---
Disclosure: This site contains affiliate links to other sites. We may receive commissions for purchases made through these links.
Get Help, Fast
Email
[email protected]
Need help with a listing or a sale?
Submit Help Request
Helpful Links
Swappa's typical response time for help requests is around 20 minutes... That's really fast
Sell with Swappa
Make More
Green
Seller Help
Sell My