Last month, the Swappa Local marketplace went live in a handful of new markets as part of our Round 2 launch. For those that haven't been keeping up with the latest site news, Swappa Local is a new marketplace option we've introduced to help our users find the best tech deals in their area.
There are plenty of benefits to this new offering. For one, it gives sellers the ability to target local buyers in their area and eliminate shipping costs, while buyers can receive instant gratification by taking home an item the moment it's been purchased. This makes Swappa Local perfect for anyone looking to replace a broken or missing phone in a hurry and is a win-win for both parties.
Swappa Local swap spots
Swappa Local doesn't operate much different from our online-only marketplace. It's the same focus on marketplace moderation and device verification, only now we're also bringing that safety layer to in-person meetups as well.
Each and every device on Swappa Local is verified and listings only go live once they've been manually approved by our staff. It's these steps that help keep our marketplace free from junk and allows you to trust the tech you buy. This is something sorely lacking from options like Craigslist or Facebook Marketplace. 
In addition to our rock-solid safety standards, Swappa Local is also providing our users with a list of curated "swap spots." These are safe locations we've hand-picked to conduct local transactions and consist of public locations, such as actively monitored police stations, or businesses like Starbucks where there's plenty of heavy foot traffic.

CPR Cell Phone Repair stores for better swap spots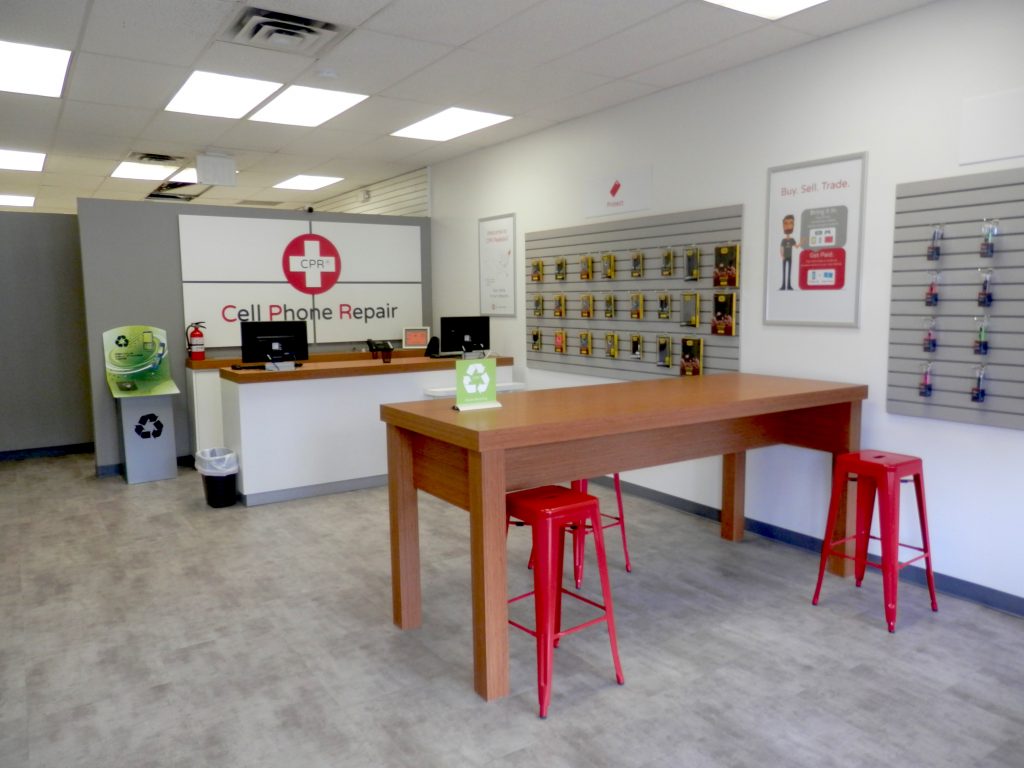 Swappa Local is also partnering with CPR Cell Phone Repair to further expand our list of swap spots for in-person meetups. In the markets where Swappa Local is currently available, CPR Cell Phone Repair store locations act as officially endorsed swap spots for safe and reliable Swappa Local transactions.
As a leader in the electronics repair industry, CPR Cell Phone Repair offers same-day repair and refurbishing services for everything from cell phones, to laptops, gaming systems, digital music players, tablets, and other personal electronic devices. CPR also shares many of the same core values as Swappa with a commitment to providing exceptional customer service and making strong connections within our communities.
"Being sold a blacklisted phone wasn't worth the high speed chase that almost happened, but it was the motivation to create a better, safer marketplace," said Swappa founder and CEO Ben Edwards. "Our focus on safety is personal to me, having been ripped off using competitor sites. People want and need discounted tech and our goal has always been to connect buyers with gently used, fully functional devices. Swappa wants our users to trust the tech they buy. That's why we partnered with CPR Cell Phone Repair as part of our Swappa Local launch. We're excited to be working with CPR and its locations with pre-owned device sales and to serve as safe "swap spots" for reliable and friendly local transactions."
You'll find CPR Cell Phone Repair locations aren't just a comfortable place for meeting up, but they're also stocked with premium phone cases from OtterBox, Speck and Nimbus, along with Zagg/Invisible Shield Protectors and power products from Qmadix. This is in addition to local device inventory listed on Swappa Local for quick, same-day pickup. That means not only can you safely buy or sell a used phone on Swappa Local, but if you meetup up at a CPR location, you can also walk out with protection and accessories for your newish device.
*****
With friendly, knowledgeable staff on hand, CPR Cell Phone Repair stores make the perfect environment for convenient, worry-free meetups. With more than 750 locations available internationally, you shouldn't have a hard time finding a CPR Store in most places where Swappa Local is available.
To find a CPR Cell Phone Repair store near you, you can check out their store locator or choose a CPR store from one of our recommended swap spots when creating a listing on Swappa Local. We're excited to see all the local connections made through Swappa Local and introduce a better way to buy and sell in your local area.