---
So the unthinkable has happened. An accident has rendered your used phone useless and now you're stuck with an overly expensive paperweight. Whether it's a broken display, electrical short, or water damage — don't stress. You already made the smart decision to pick up Swappa's Used Phone Protection Plan. (If you didn't, well, there are still other options.)
As smartphone addicts ourselves, we know better than anyone how important your device is to you. This is exactly why we teamed up with WarrantyLife for our Protection Plans. Because most repairs are typically made by authorized, local repair shops, you receive the quickest service possible, minimizing the amount of time you have to be away from your phone.
We're sure you have a lot of questions when it comes to getting your protected phone repaired. In this post we're going to walk you through all the steps needed to make a claim, receive repairs, and put all this "broken phone stuff' behind you so you can get back on your feet again.
Making your claim
After an accident has taken place, filing a claim is as easy as clicking a button. Simply head to your Sale page and on the left you'll find a link to start a claim. From there you'll be directed to WarrantyLife's website where you can login and finish the claim.
Remember, the entire claims process is meant to get your broken phone fixed and in your possession as quickly as possible. That means providing you with your "SW number," something WarrantyLife uses to identify each purchase and its associated records.
If there is ever an issue, you can always reach out to Swappa support via email — [email protected] — and we'll make sure you have everything you need to start the claim process with WarrantyLife.
Once your claim has been approved, you can find a local WarrantyLife-authorized repair shop in your area where you can pay the $50 deductible to have the phone repaired. In the unlikely event there isn't an authorized repair shop in your area, you have two options:
Find a local repair shop of your choosing – Contact WarrantyLife for claims approval and drop the phone off for repairs. After service has been performed, send the receipt to WarrantyLife for reimbursement (minus the $50 deductible) via PayPal or check. Reimbursement approval typically take one business day, with payment being sent a few days after receipt has been submitted.
Ship your broken phone for free – WarrantyLife will provide you with free 2-way shipping. All you have to do is print the shipping label and mail the broken phone out. You can find an authorized repair shop by checking out WarrantyLife's search page below.
How much you'll pay out-of-pocket
When you first purchase Swappa's Used Phone Protection Plan, you know right off the bat how much coverage you're getting and how much you'll pay when it comes to receiving repairs.
The initial coverage charge — made at the time of device purchase — will run you $50 for up to $300 of protection, $60 for $500 of protection, or $70 for $1,000 of protection.

Alternatively, you could pay just $5.99 per month (no commitments) with our new monthly protection plan!
Should things with your phone go awry, the only thing you ever have to worry about paying is the deductible. Whether it's a cracked display, water damage, or broken charging port — it's always going to be the same $50 deductible. Nothing more.
It's pennies on the dollar compared to what typical repair costs normally run and huge savings in the event of catastrophe. You can also rest easy knowing repairs are guaranteed, with WarrantyLife always doing everything they can to help ensure a satisfactory experience.
Typical repair times
When your phone breaks, time is of the essence. The last thing we want is for our Protection Plan users to be without their devices for very long. Once you've dropped your phone off at your local repair shop, most repairs will be completed within 1-2 business days.
Should your original phone find itself beyond repair, WarrantyLife will provide a device of equal or better value to get you back on your feet again. Your replacement will stick to the same mobile OS of your previous device (Android or iOS for instance) and if none are available, a cash payout is provided via PayPal or check for whatever price you paid for the device on Swappa.
That's all there is to it. Our Protection Plans are meant to provide our customers with a fully functioning phone with the quickest turnaround time possible. WarrantyLife will always be there with you, every step of the way.
Buying on Swappa? Don't forget Protection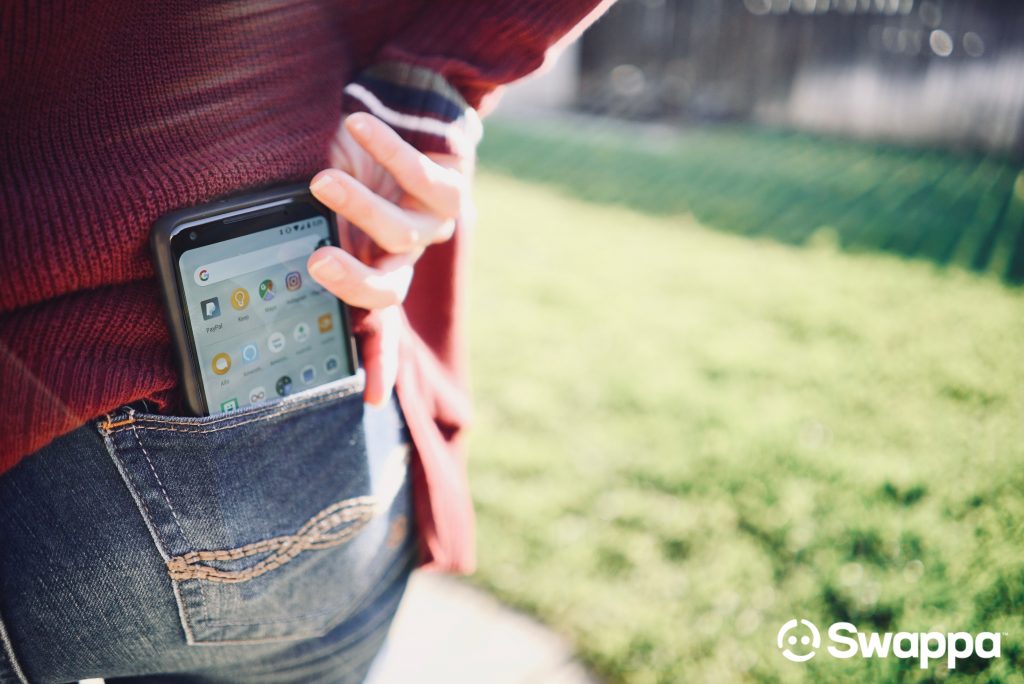 If you made it this far and are thinking about buying your next phone on Swappa, you'll definitely want to consider picking up our Used Phone Protection Plan along with it. There are a handful of great benefits, but easily the most important is the peace of mind you'll get in knowing your investment is safe from most of life's mishaps.
With accidental damage protection, Swappa is one of the only online marketplaces that offers Protection Plans on gently used phones. This is all thanks to our human-powered marketplace and approval process for all listings before they can go live on our site. It's a unique perk and something we certainly pride ourselves in.
Click here to learn more about Used Phone Protection Plans. To get started shopping for your next smartphone (along with Damage Protection), just hit the link down below.